What is FlexDry™? - Sears
Samsung's FlexDry™ technology allows you to enjoy the advantage of two dryers in one machine. You can now dry delicates and everyday items at the same time. The different dryer sections can function separately and simultaneously under many standard cycles. With a wide range of steam options, you can easily remove wrinkles, static and odor for clean and fresh clothing every day.

With the help of Wi-Fi connectivity, schedule and monitor machine cycles from an app on your smart phone. The top part of the dryer is divided into two sections that are separated by a mesh rack. This area is meant for clothes that are prone to shrinkage like bras or sweaters. The front-loading compartment will hold all other items. The FlexDry helps you to save on space by eliminating the need for a drying rack.

Benefits of Samsung's FlexDry™ Technology
Handles tumble-free and regular clothing at the same time

Gets rid of wrinkles and odor immediately

All machine cycles can be monitored with Wi-Fi connectivity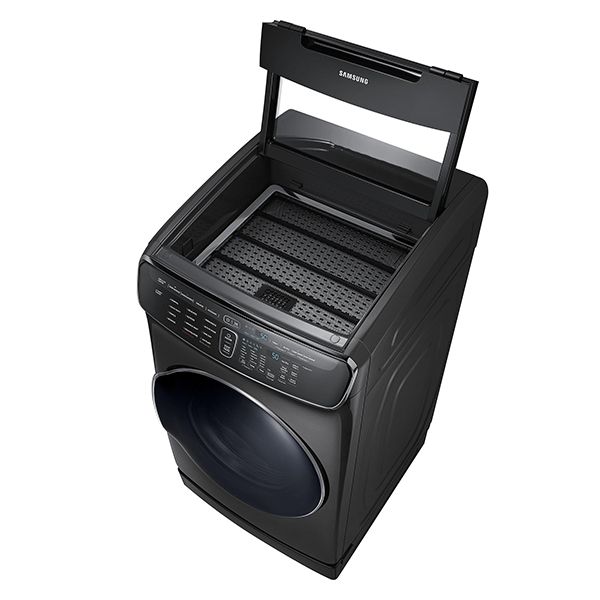 ---
---
---