How to Make an Emergency Kit for Your Car
From flat tires to dead batteries, it's important that you stay prepared for all circumstances. Your vehicle should always have a roadside emergency kit to combat any situation. When creating a roadside kit for your vehicle, there are different items you should consider keeping in your trunk or glove compartment. Consider the following equipment when you make an emergency kit for your car.
---
Car first aid kit
Keep a first aid kit in your car's glove compartment. This kit should include bandages, adhesive medical tape, gauze, ointment and wipes to handle small or major cuts. Consider keeping aspirin tablets on hand to help relieve headaches or any other kind of pain.
---
Flat tire tools
Your trunk should be equipped with plenty of tools to change a flat tire. The most necessary tools to have are a car jack to raise your vehicle and a lug wrench to remove and reinstall your wheel's lug nuts. Your car emergency kit should also have wheel chocks and a tire pressure gauge. The chocks help keep your car from rolling while changing the tire. Use the tire gauge to check the spare tire's air pressure.
Learn more on how to change a flat tire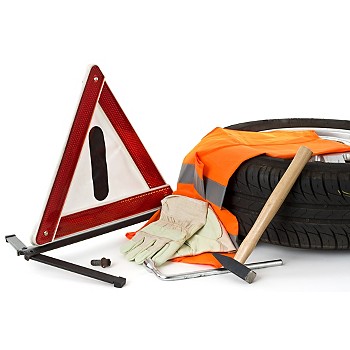 ---
Emergency vehicle equipment
Make sure you keep a pair of jumper cables available in case you need to jumpstart a dead car battery. If you're stranded jumping your car or changing a flat tire at night, remember to keep lights or reflective accessories on hand. Store an LED flashlight in your glove compartment and reflective triangles or road flares in your kit.
Whenever you're undertaking these emergency roadside projects, make sure to have a wool blanket available to keep passengers warm as you work on your car. While it's rare, have a small fire extinguisher stored away in the glove box in case a fire breaks out at any point under the hood or in the cabin area.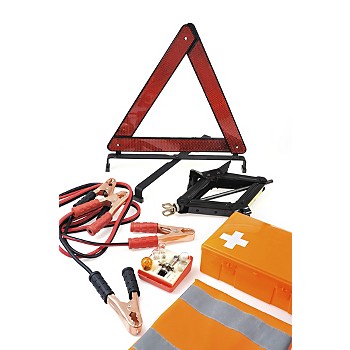 ---
Car tools
There are some important small car tools to have in your emergency kit. Have a small bag with an adjustable wrench, a pocket knife, duct tape and Phillips and flathead screwdrivers. Also, keep AA and AAA batteries in with some of your tools in case your need them for your flashlight or another device.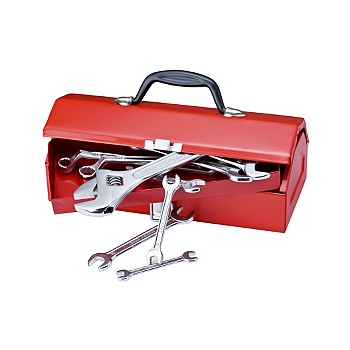 ---
Gas can and wiper fluid
A car can run out of gas miles away from a gas station. Store a gas can in your trunk so you can bring fuel to your automobile without being at the mercy of a tow truck. Your vehicle can also run out of windshield washer fluid, especially during a long commute. Keep a bottle of washer fluid in your car whenever you need to refill the wiper fluid reservoir.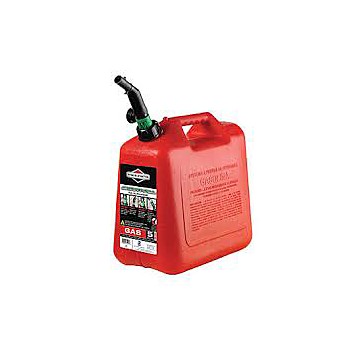 ---
---
---