Car Mats Showdown: Floor Liners vs. Floor Mats
Car Mats Showdown: Floor Liners vs. Floor Mats

Whether you're washing the exterior or vacuuming the interior, you want your car looking spotless. Laying down floor liners or car mats are a surefire way to keep your interior clean. Both work well to prevent dirt and grime from soiling the inside of your vehicle. While both can do the trick, it's important to weigh the difference between liners and mats before making a final decision.
| | | |
| --- | --- | --- |
| | Floor Liners | Floor Mats |
| Durability | More durable | Less durable |
| Installation | More difficult | Easier |
| Coverage | More difficult | Floor |
| Cost | More expensive | More affordable |
---
Advantages of Floor Liners
Long-lasting - Most floor liners are constructed of heavy-duty rubber or plastic materials that can withstand dirt, water and other grime. This thick composition usually holds up over a longer period of time than floor mats and is ideal if you live in an area that experiences harsh weather.
Cover more of the car - Liners are built to cover the entire floor, side floorboards and even under the seats. This makes floor liners a solid option in cars, trucks and SUVs built without carpeted floors to keep the surface from rusting.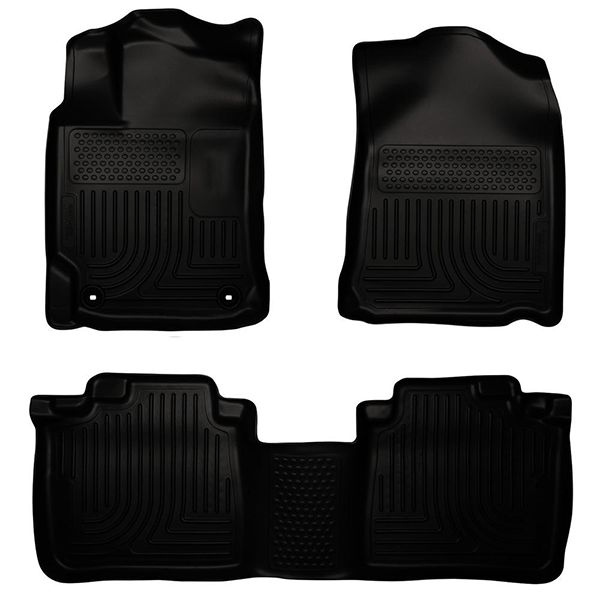 Limitations of Floor Liners
Less affordable - Since they're made of durable materials and rigid compositions, floor liners can be a bit pricier than carpet or rubber mats.
Fit restrictions - Floor liners are typically bigger than mats and need to fit properly on the driver's side to accommodate both the gas and brake pedals. The rubber or thick plastic can wrinkle if liners aren't installed correctly, which can cause water and dirt to seep onto the floor. That's why it might be wise to consider custom-fitted liners over universal designs.

Shop all custom floor liners & universal floor liners
---
Advantages of Floor Mats
Affordable option - Floor mats have less complex designs, which usually makes them more affordable than liners.
Diverse selection - Floor mats come in a wide variety of universal and custom compositions. Most manufacturers also make rubber and carpet models to swap out when the weather changes. Rubber models are best suited for the winter or in areas that experience harsh weather. Carpet mats, on the other hand, work best in dry weather.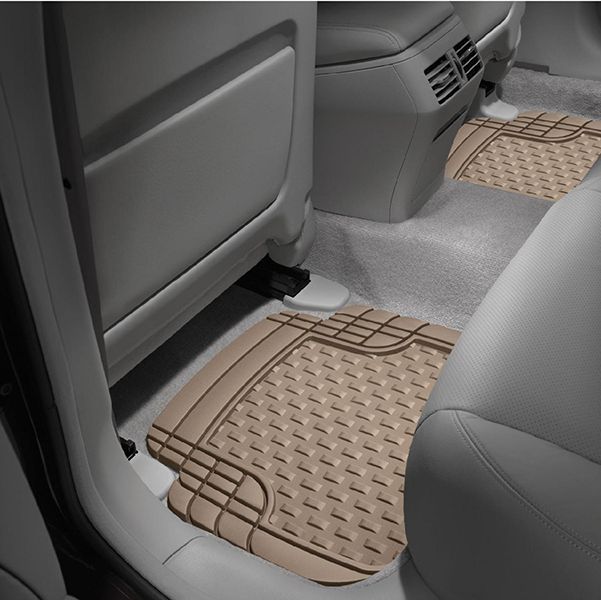 Limitations of Floor Mats
Cover less of the car - While mats protect the vehicle's floor, they leave the side boards and space under the seats exposed. Some manufacturers also produce cheaper floor mats that don't always cover the entire floor.
Wear out quicker - Floor mats have a thinner construction than liners, which causes them to wear down quickly. Carpet floor mats usually have a short shelf life because their fibers absorb a lot of moisture and dirt over time.

Shop all custom floor mats & universal floor mats
---
---
---