When to Change Windshield Wipers
It's tough to see through snow or rain without the right parts on your vehicle. While it's important your vehicle is equipped with the right headlights, it's even more crucial to have proper windshield wipers. There are many warning signs of faulty wipers. Here are ways to know when to change wiper blades on your car.
Listen for noises
One of the most common signs of worn out wiper blades is a squeaking sound. Whenever you hear the wipers on your car squeal after each wipe, then it's probably time to change your windshield wipers. This noise typically comes from dry or cracked wiper squeegees.
Learn how to change windshield wipers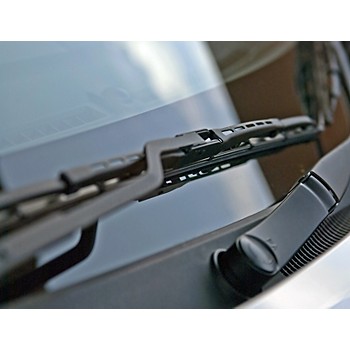 ---
Windshield wiper streaking
In some cases, streaking can naturally occur when the squeegees dry out, but the streaking stops once moisture builds up. However, too much heat and frequent usage can cause the squeegees to wear thin, which also lead to streaks and skips on your windshield. If you consistently notice skipping and smearing when it rains, your wipers should be changed as soon as possible so your vision isn't affected during your commute.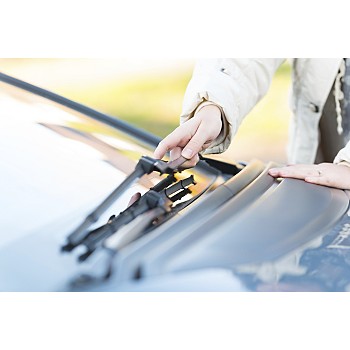 ---
Wiper flaking or cracking
Once the rubber squeegee in your wiper blades dries out, if can start to flake and portions can tear off soon after. This cracking can also occur when the frames that hold each blade corrode or break. Make sure you change the wiper blades when there are excessive cracks or flakes. Using faulty wipers can damage your car's windshield.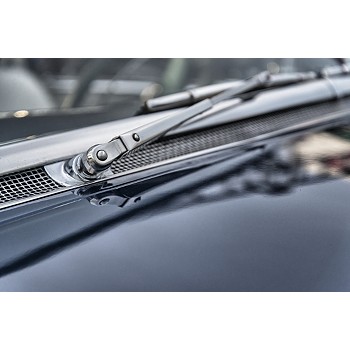 ---
Replacing wipers every year
Since sunlight exposure and regular usage can take their toll, you should consider checking your windshield wipers every six months. If you've dealt with a harsh winter or extremely hot summer, it might be best to change them at this point. However, if you don't notice flaking or streaking you should be able to last the entire year before replacing your wiper blades.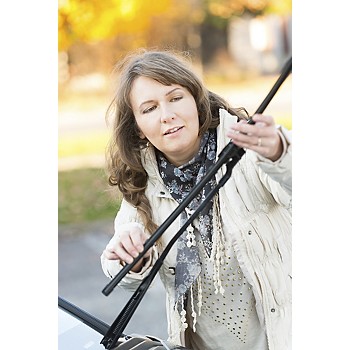 ---
---
---