Tires 101: What are Snow Tires?
Tires 101: What are Snow Tires?
Snow tires, also known as winter tires, are designed to give vehicles superior grip in snow, ice and cold temperatures. These kinds of tires are constructed with soft rubber and have deeper tread patterns, allowing them to cut deeper thorough slush. Other kinds of tires run the risk of locking up and sliding in wintery conditions, but snow tires provide ample traction to bring your vehicle to a safe stop. Some winter tires are studded along the treads, which provides even greater grip and smoother braking than standard models.
Benefits of Snow Tires
Create exceptional grip on surfaces covered in snow and ice

Use a tread pattern that keeps slush from packing into the tire treads

Feature a studded tire that can be used in areas that experience consistently heavy snowfall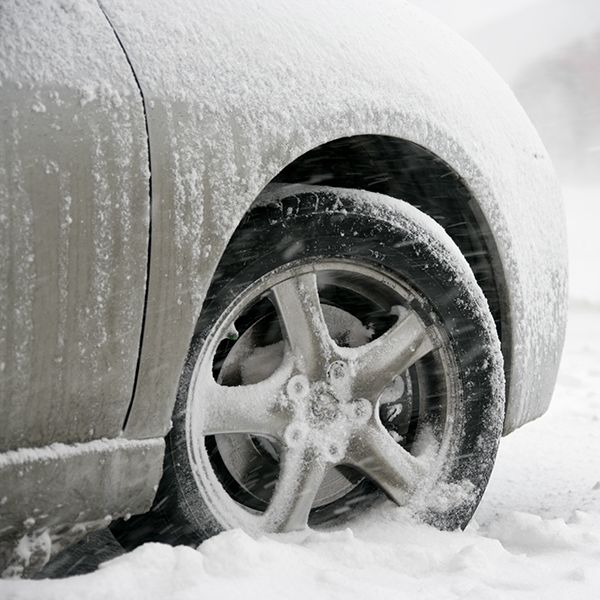 ---
---
---