Hitches Showdown: Class 1 vs. Class 2 Hitches
Hitches Showdown: Class 1 vs. Class 2 Hitches
Most standard vehicles aren't equipped to haul certain accessories. Whenever you're going fishing or heading out to your favorite bike trail, a hitch helps you transport your equipment with ease. Two of the most practical towing hitches are class 1 and class 2 hitches. While both are used for light-duty towing, each have their own unique features. Before deciding on which one works best for you, consider the pros and cons of each type of hitch.
---
| | | |
| --- | --- | --- |
| | Class 1 Hitch* | Class 2 Hitch* |
| Gross Trailer Weight | Maximum of 2,000 pounds | Maximum of 3,500 pounds |
| Tongue Weight | Maximum of 200 pounds | Maximum of 350 pounds |
| Types of Equipment | Light carriers and bikes | Small vehicles and boats |
| Vehicles | Subcompact cars, passenger vehicles, van, SUVs and light or heavy duty pickup trucks | Mid-size passenger vehicle, van, SUVs and light or heavy duty pickup trucks |
---
Advantages of a Class 1 Hitch
Practical - This hitch is ideal if you're looking to haul small equipment you use every day. For instance, a class 1 hitch can easily carry a bicycle, cargo box or even a small motorcycle.
Easy to Install - A class 1 hitch is typically lightweight and easy to install on almost any vehicle. It connects to a vehicle's frame or bumper and is also the only type of hitch that can attach to subcompact vehicles.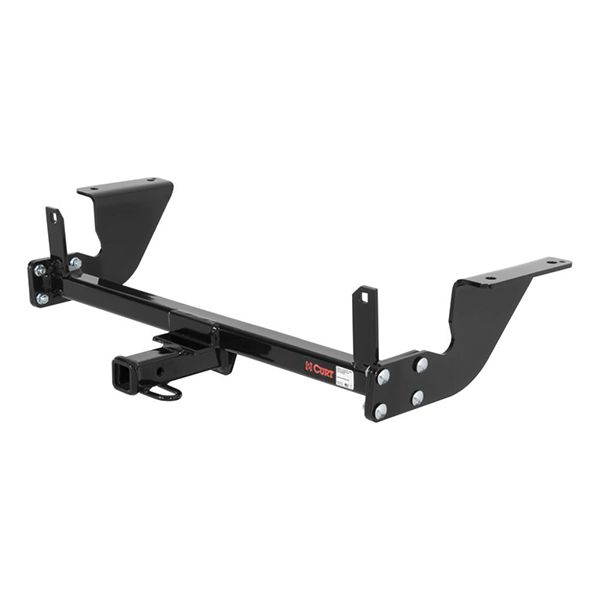 Limitations of a Class 1 Hitch
Carries Less Weight - Unlike other types of hitches, a class 1 hitch can only handle lightweight accessories. Any items that produce a gross trailer weight above 2,000 pounds can't be used with this model.
Limited Hitch Adapters - Since it can only tow a small amount of accessories, there is a small selection of adapters available for this type of hitch, making it less versatile than other its counterparts.
---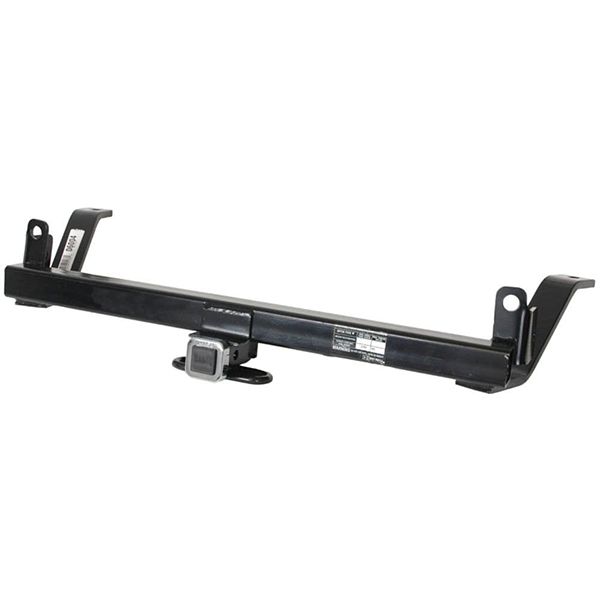 Advantages of a Class 2 Hitch
Handles More Weight - A class 2 hitch not only can tow accessories you'd find on a class 1 hitch, but it can also carry items that are a bit heavier. For example, a class 2 hitch is able to help tow lightweight trailers and small boats, both of which are too heavy for class 1 models.
Large Selection of Adapters - Most automotive retailers have a wide selection of class 2 hitch adapters. In fact, some class 1 adapters can be used to on class 2 models, depending on the weight of the equipment you're towing.
Limitations of a Class 2 Hitch
Doesn't Attach to Subcompact Cars - A subcompact vehicle isn't capable of towing heavy accessories, meaning a class 2 or higher-rated hitch isn't suited for these types of vehicles. A class 2 model can only be installed on passenger vehicles, vans, SUVs and pickup trucks.
Slightly Costly - If you want a high-quality class 2 hitch, it can be a bit more expensive than a class 1 version. However, it will be able to handle higher weight and more types of equipment.
---
---
---