How to Wear an Infinity Scarf
With their circular shape, infinity scarves offer endless possibilities when it comes to style. While these scarves may seem to offer limited styles, there are many ways to wear an infinity scarf that show off your personal style and suit your ensemble. When you're wearing an infinity scarf, you can keep it simple or opt for an elaborate scarf knot to express yourself. Here, you'll find just a few easy-to-recreate styles for your wardrobe.
---
Keep it simple with a single-looped infinity scarf
The easiest way to wear an infinity scarf is to place the scarf around your neck with the tagside at the base of your neck. Let the scarf hang loosely with the bottom of the loop falling at your waist.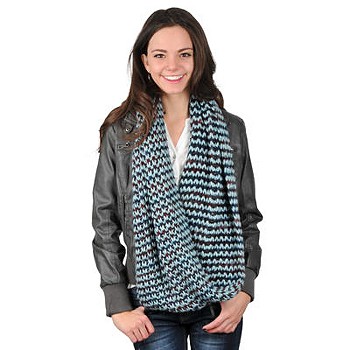 ---
Be fashion forward with a double-looped infinity scarf
This Boho style offers a casual chic look that's easy to achieve. Start with the scarf around your neck, as you did with the single-looped style. Grab each side of the scarf and cross them in front of your body in a figure-8 shape. Pull the bottom of the loop over your head to create a doublelayer of scarf over your décolletage. Adjust the lengths of the loops to your preference.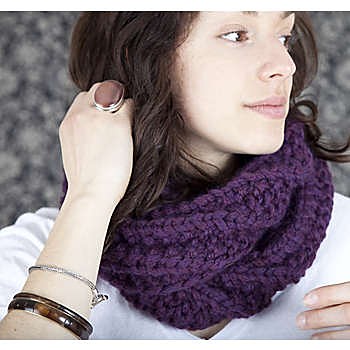 ---
Drape the infinity scarf over your shoulder
Instead of a bulky scarf in front of your chest, allow the infinity scarf to drape over the side, creating an asymmetrical look that stands out. Start with the double-looped style, and bringthe bulkiest part to your shoulder. Let the fabric fall to the back on one side, with just a hint of the scarf caressing the opposite side.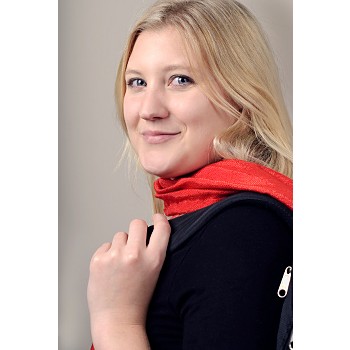 ---
Cover up with a hooded infinity scarf
Protect yourself from the glaring sun, stay dry in light rain or keep your hair from blowing in the wind with a hooded infinity scarf look. Start by creating the double-loop as previously described. Then, take one of the loops from the front and pull it over your head toward the back to form the hood. Adjust the loop so that the scarf sits on the top of your head and falls to the back, forming a full-coverage hood.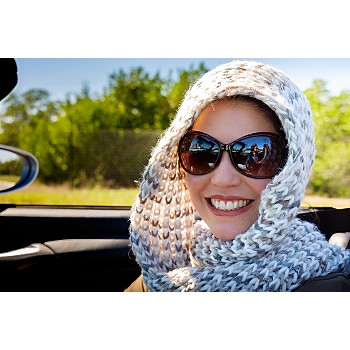 ---
Wear an infinity scarf like a shawl
With the scarf fanned out as wide as possible, drape the single loop over both shoulders. Let the fabric hug your shoulders and upper arms. Instead of having a shawl with ends in front of your body, the bottom of the infinity scarf's loop will hang below your back.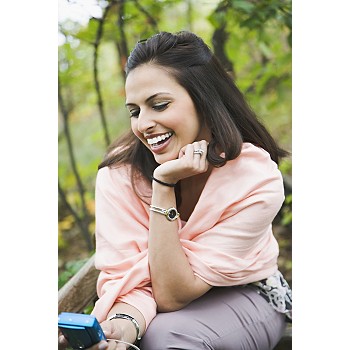 ---
---
---