How to Dress for a Job Interview: 4 Tips for Men & Women
How to Dress for a Job Interview: 4 Tips for Men & Women


The job hunt can be a long and tedious process, but if you're well prepared, you could land the career of your dreams in no time. Since first impressions can play a significant role in the hiring process, it's very important to dress right for an interview. Here are some helpful tips men and women can use when dressing for a job interview.

Dress to Impress
In almost every situation, dressing professionally means wearing something formal. Suits are good option for both men and women. Make sure it's dry-cleaned, neatly pressed and fits well before your interview. Men should opt for dark suits with white or light-colored shirts. Dark-colored paint suits are a good choice for women, but modest blouses combined with knee-length skirts and comfortably fitted jackets also work perfectly.
Dazzle with Your Personality, Not Bold Fashion
Avoid loud colors, flashy ties, glam makeup and shiny jewelry. You want the interviewer to focus on you and what you have to offer the company. Extra sparkle may work for a night on the town, but at a job interview, it might distract your recruiter. In this case, going with stylish yet understated accessories is your best bet.
shop all men's & women's dress clothes
men's & women's accessories | jewelry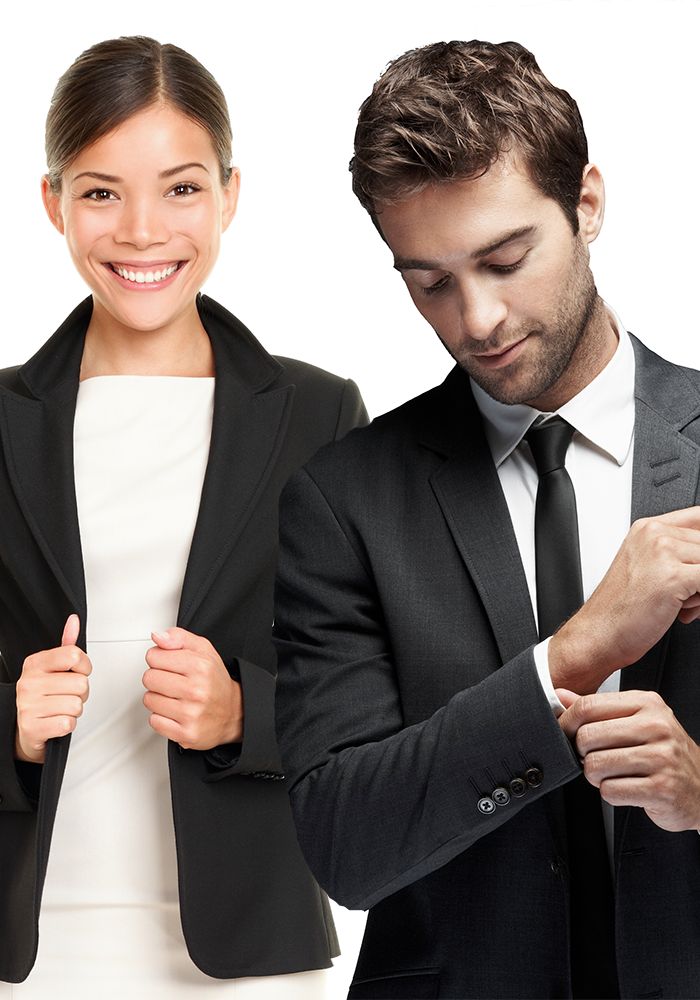 ---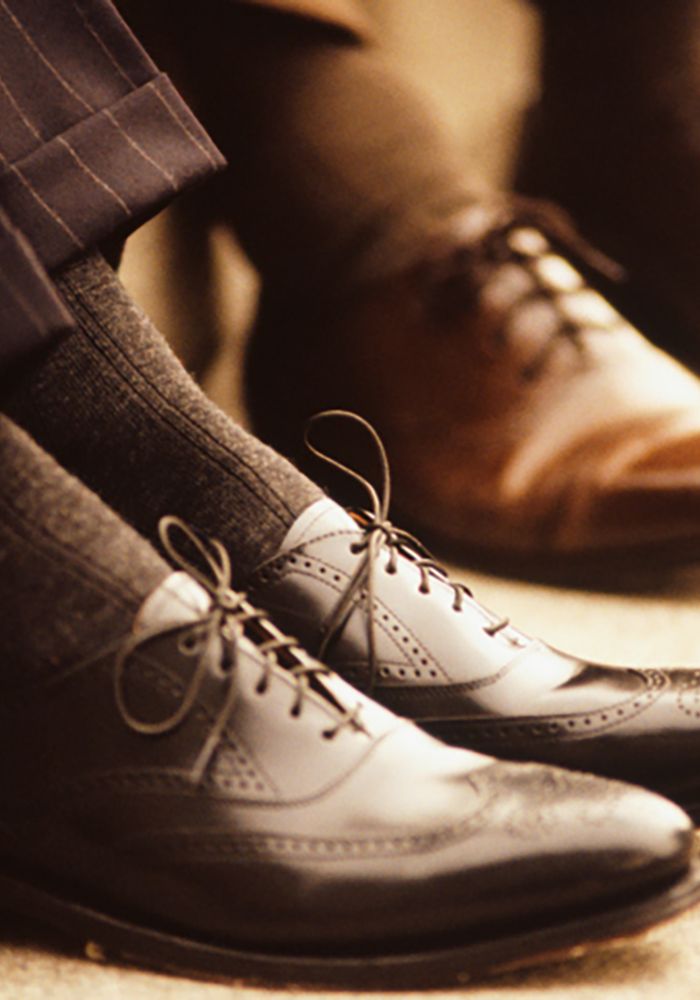 Step Up Your Shoe Game
As the age-old saying goes, you can judge a person by his or her shoes. Be sure your shoes are polished and not scuffed at the heels. A general rule of thumb is to match your footwear with your belt for a clean look. Women should select low-heeled shoes like pumps that are versatile and will stay in vogue for years to come. Basic pumps will complement a wide variety of outfits. Men should consider dress loafers or oxfords.
Leave the Glam at Home
To make a good impression, women should opt for understated and flattering makeup. When it comes to your hair, remember to style it conservatively and keep hair accessories to a bare minimum. Men should consider wearing cutting their hair short, while women can choose to go with ponytails for a tidy appearance. Guys also should remember to trim their beards and moustaches down to a neat length.
shop all men's dress shoes | women's heels & pumps
hair accessories | women's makeup
---
---
---