5 Men's Shoe Trends for Fall 2017
5 Men's Shoe Trends for Fall 2017


Wearing the same type of shoes can lead to a predictable and boring look. Change up your footwear routine when the temperature beings to dip. With so many different shoes and boots to choose from, we've put together a style guide cheat sheet for five of the top fall men's footwear trends to help boost your style savvy.


Penny Loafers
The versatile design of penny loafers won't disappoint when you need to look put-together without being too formal. Ideal for business casual, these dressy shoes are usually crafted from real or synthetic leather for a classy, polished look. The round mock toe, side bindings and diamond-shaped slit heighten their distinctive style.
Style tip: Whether heading to the office or out to a fancy dinner, these dressy loafers keep your look sharp. These shoes slide on for a sleek, minimalistic look when worn with dress pants to walk the line between formal and casual.

shop all men's penny loafers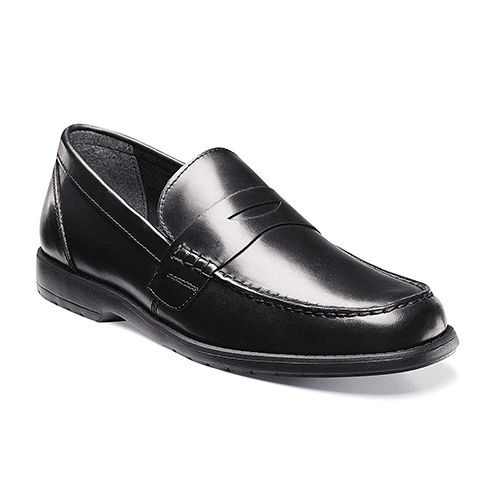 ---
Embellished Loafers
Embellished loafers tend to fit better with casual ensembles. Detailing such as tassels and metallic hardware adds a finishing statement to these slip-on shoes. They usually have a slightly elevated heel and look great with denim and khakis.
Style tip: Loafers can stand in for almost any type of shoe for casual settings. Jeans and a long-sleeve shirt give these shoes relaxed style, while chinos and khakis can dress up your look. You can even wear them without socks.

shop all men's embellished loafers
---
Two-Tone Oxfords
Two-tone oxfords let you express a bold statement. They feature two contrasting colors and let your formal and business casual outfits pop with personality. The closed lacing system, low heel, exposed ankle and pointed toe caps hang onto classic style. Brogue detailing provides even more intrigue to your look.
Style tip: Stick to complementary colors when building your formal looks with two-tone oxfords. A consistent color scheme will ensure balance. Or, coordinate with a monochromatic outfit to give your shoes even more pop.

shop all men's oxford shoes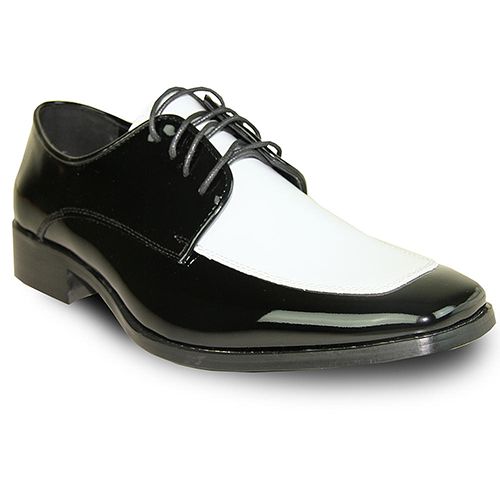 ---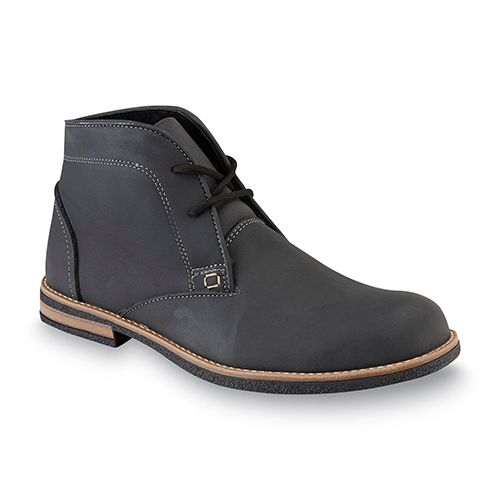 Chukka Boots
The chukka boot is the ultimate shoe-boot hybrid. Usually made from leather or synthetic leather, they typically have open lacing, a round toe and a subtle heel. Looking both classic and modern, these shoes can be dressed up or down depending on the day and occasion.
Style tip: As cooler temperatures become more prominent, chukka boots are great for business casual and everyday casual outfits. Look for boots in shades of brown for a less formal vibe.

shop all men's chukka boots
---
Tennis Shoes
Whether designed with leather, synthetic leather or canvas, tennis shoes continue to be a centerpiece of fall fashion. Low tops with minimal stitching offer smooth, sleek style with plenty of flexibility best for casual and street settings. They go well with denim and chinos, and khakis.
Style tip: Pick out sneakers with a minimalistic design in a neutral color. The less stitching, embroidery and colors involved allow you get the most versatility. It's ideal to keep these shoes clean for a crisp, respectable look.

shop all men's tennis shoes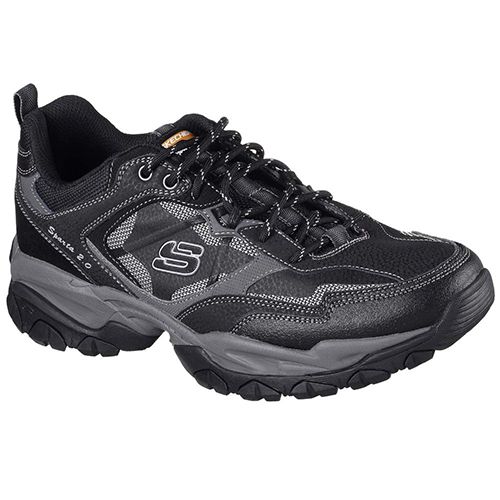 ---
---
---