Men's Smart Casual Summer Looks: Stylish Blends of Professional and Everyday Basics
Men's Smart Casual Summer Looks: Stylish Blends of Professional and Everyday Basics

Ever wonder what the term "smart casual" means? It takes a neat, professional style while still maintaining a relaxed, informal vibe. This appearance is perfect for all your summer events, seamlessly combining comfort with style. We've assembled five examples to demonstrate just how smart casual works for men.
The Khaki Pants
You can't go wrong with the timeless style of khaki pants from Simply Styled. Crafted with a classic cut for more room through the seat and thigh, twill pants keep you looking sharp. The solid color provides versatility to experiment with your outfits, while the cotton design offers durability to support frequent wear.

Style tip: Trust your instincts. A white oxford shirt pairs with khakis to give your look classic versatility. If you're feeling ambitious, try a plaid or striped oxford shirt for a pop of color.

shop all men's khakis | men's oxford shirts
---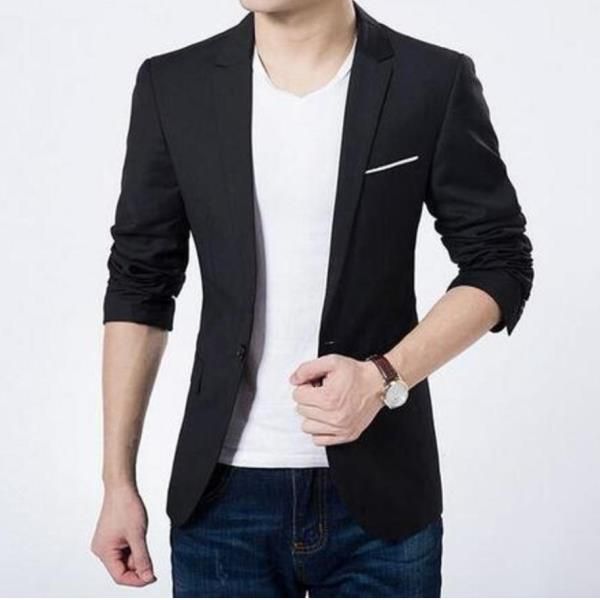 The Blazer
Take a bold approach to your look this season with a blazer and t-shirt combination. The notched lapel and textured construction of a blazer enhances your look with a classy finish. Wear the suit jacket unbuttoned for crisp, casual style.

Style tip: Stick with what fits well. Choose a slim fit t-shirt to complement your blazer. Stay with solid, neutral tones and avoid patterns and prints for a crisp appearance.



shop all men's blazers | men's slim crew neck t-shirts
---
The Button-Front Shirt
Short sleeves are in this summer. Get the most out of the season by enjoying the warm weather in the preppy style of a button-front shirt. A solid t-shirt underneath gives you a put-together look you can keep closed at the office, and unbuttoned when it's time to let loose.

Style tip: Flatter your form. Pair the button-front shirt with slim fit jeans and you won't look sloppy when out with friends.


shop all men's slim fit button-front shirts | men's slim fit jeans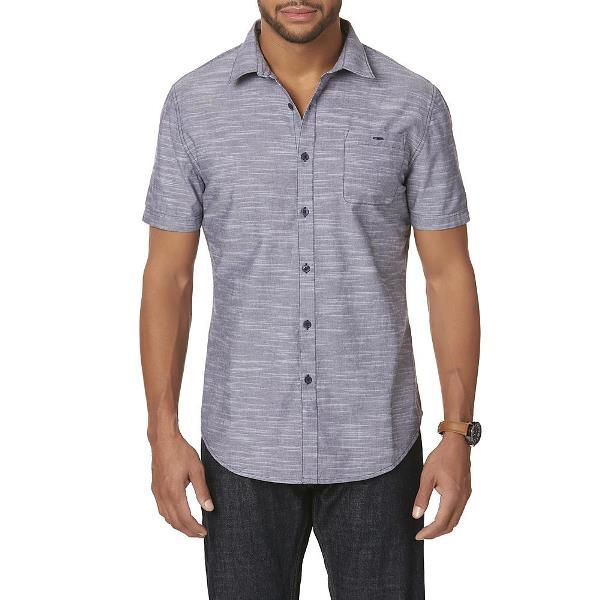 ---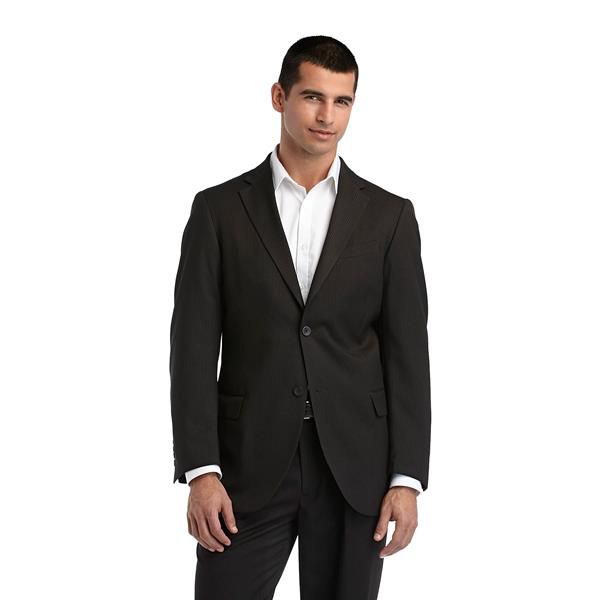 The Suit
While a suit jacket and dress pants are the epitome of professional style, a suit is becoming more accepted in casual circles as well. Neckties can class up your look, and an unbuttoned collar and jacket show more of a laid-back look that signals you're off the clock. When paired with the right type of sneaker, this look is a classic example of smart, casual style.
Style tip: Effort is noticeable. Although this look is easy to put together, make sure your white sneakers are clean in order for them to make the most impact.

shop all men's suits | men's sneakers
---
The Chinos
More casual than classic khaki pants, chinos are crafted from soft, breathable twill to keep you comfortable. The slightly tapered leg creates a modern, streamlined look that remains polished and presentable. Pick out some loafers to make one of the season's hottest looks.

Style tip: Wear your chinos with cuffs at the ankle to show off your unique shoes. Choose tassel loafers for finish that's even bolder.
shop all men's chinos | men's loafers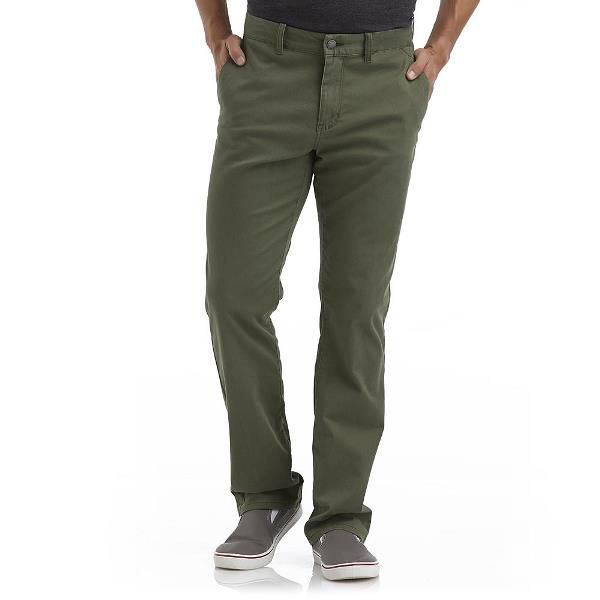 ---
---
---