Men's Sweater Trends: Top 5 Fall & Winter Looks
Men's Sweater Trends: Top 5 Fall & Winter Looks





These are definitely not your dad's sweater styles. Forget the heavyweight knits and loud patterns of yesteryear and start to dress like you mean it with streamlined silhouettes and handsome details. Look your best this fall and winter with our top five men's sweater styles for the season.
---
The Sweater Jacket
Hoodies are great for running errands or tailgating with your bros, but when you've got to dress to impress, it's time for something a bit more sophistocated. Full-zip sweater jackets featuring mock collars are a versatile option for nearly any occasion. Plus, they're just as functional as your favorite hoodie.

Focus On: Lining. Faux Sherpa fleece adds a rustic look while keeping you toasty warm.
shop all men's sweater jackets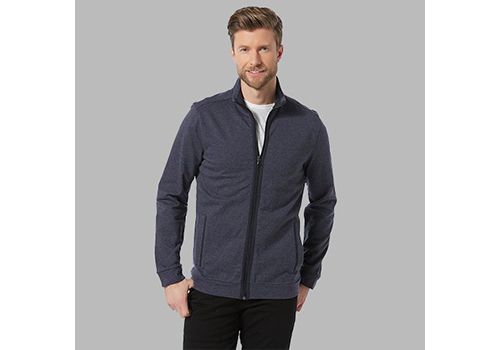 ---
The Quarter-Zip Sweater
Go anywhere and do anything in the versatile quarter-zip sweater. The addition of a ribbed neck with partial zipper gives this sweater a sporty edge. Lightweight knit fabric balances the relaxed cut, allowing you to layer in comfort and maintain a streamlined frame.

Focus On: Pattern. The quarter-zip sweater's modern fit makes a perfect canvas for striped and argyle patterns without looking dated or too preppy.
shop all men's quarter-zip sweaters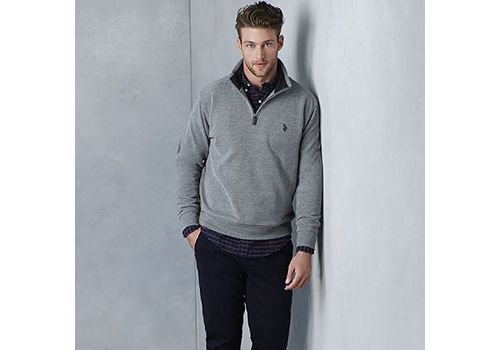 ---
The Cardigan Sweater
We promise – the cardigan sweater goes way beyond college. Akin to the sweater jacket, the zip or button cardigan can top both tees and button-front shirts. A classic V-neck is ideal for work and showing off a tie, while a modern shawl collar updates your casual game in a noticeable way.

Focus On: The knit. Soft textures will provide an extra layer of comfort over your undershirt.
shop all men's cardigan sweaters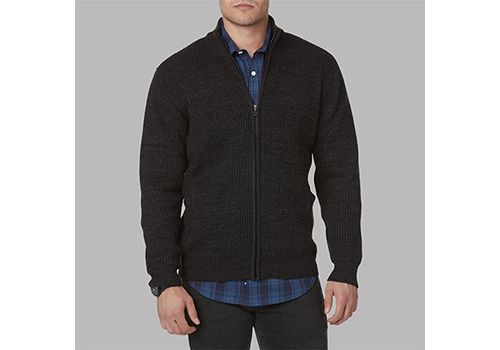 ---
The Sweater Vest
Hear us out on this one. A sweater vest is a smart casual essential you'll thank us for later. Crafted in lightweight knit and offering a more fitted cut, the vest makes any button-down look upscale whether worn with jeans or trousers. Add a tie, and you can even forego the suit jacket.

Focus On: Color. Black and shades of gray match most anything and add a formal air to your look.
shop all men's sweater vests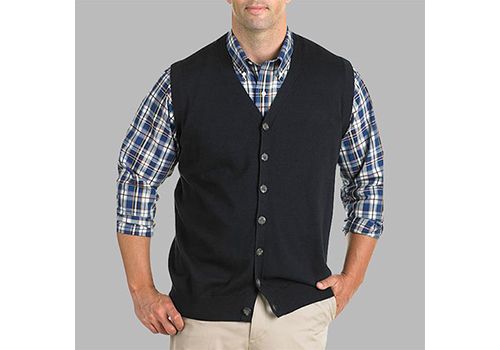 ---
The Pullover
Crew neck or V-neck, there's no denying the versatile and effortless style of a classic pullover sweater. Today's knits are made for a leaner presentation, offering clean, straight lines and minimalist detailing. Forego bulky cable knits in favor of ribbed and smooth designs. But feel free to color up – warm tones and cool hues can enhance any outfit.

Focus On: The cut. A fitted cut differentiates the pullover from a sweatshirt and ensures it looks trim when worn under a jacket.
shop all men's pullover sweaters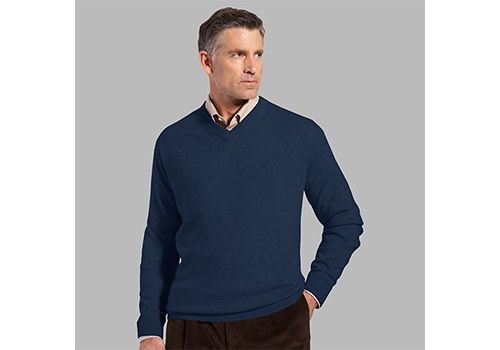 ---
---
---