Types of Dress Shirts: Find Your Fit - Sears
Types of Dress Shirts: Find Your Fit

Whether dressing up for a special occasion or going to work, a dress shirt helps you look your best. Getting the right fit can be tricky, but we can help you find just the right style. Here's a quick an easy guide to helping you find the right type of dress shirt fit for you.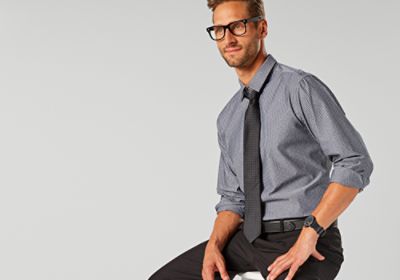 Classic Fit
A classic fit shirt is best for comfort with a boxier shape and plenty of fabric in the sleeves and the body. It allows for easy movement, typically has two vents on the back and is great for men who usually wear a jacket. Classic fit is the go-to choice for those who favor comfort over fashion.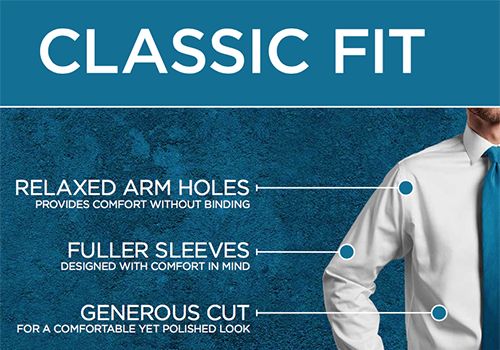 ---
Modern/Contemporary Fit
The modern fit pairs a full chest with a tapered silhouette at the waist to create a trimmer look that doesn't require a jacket or sacrifice comfort. The armholes are high, the sleeves have some room and the yoke extends to or just past the shoulder bone.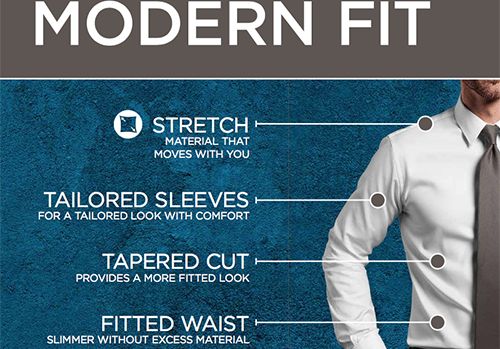 ---
Slim Fit
A slim fit is great for men who wear a dress shirt without a jacket, since it is tighter around the chest and sides. This type of shirt restricts movement slightly, but is more fashionable and eliminates excess fabric. It features an accentuated back with darts and a high armhole, allowing for a shaped look that sits closer to the body without being skintight.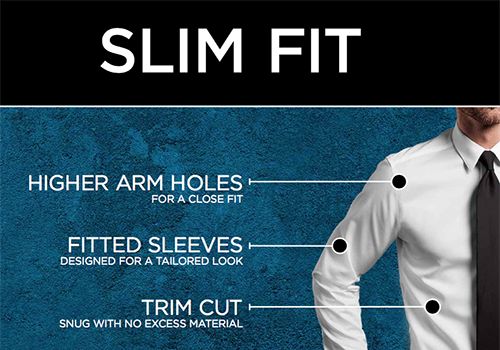 ---
---
---