How to Buy Women's Jackets: Everything You Need to Know
How to Buy Women's Jackets: Everything You Need to Know



A jacket is the finishing touch to your outfit, whether you're going for a layered look or simply need it to stay warm. With as many different jacket types as there are, it can be overwhelming to pick out the right style. No need to worry though, we've put together a breakdown of the season's most trendy jackets to help you decide what works for you.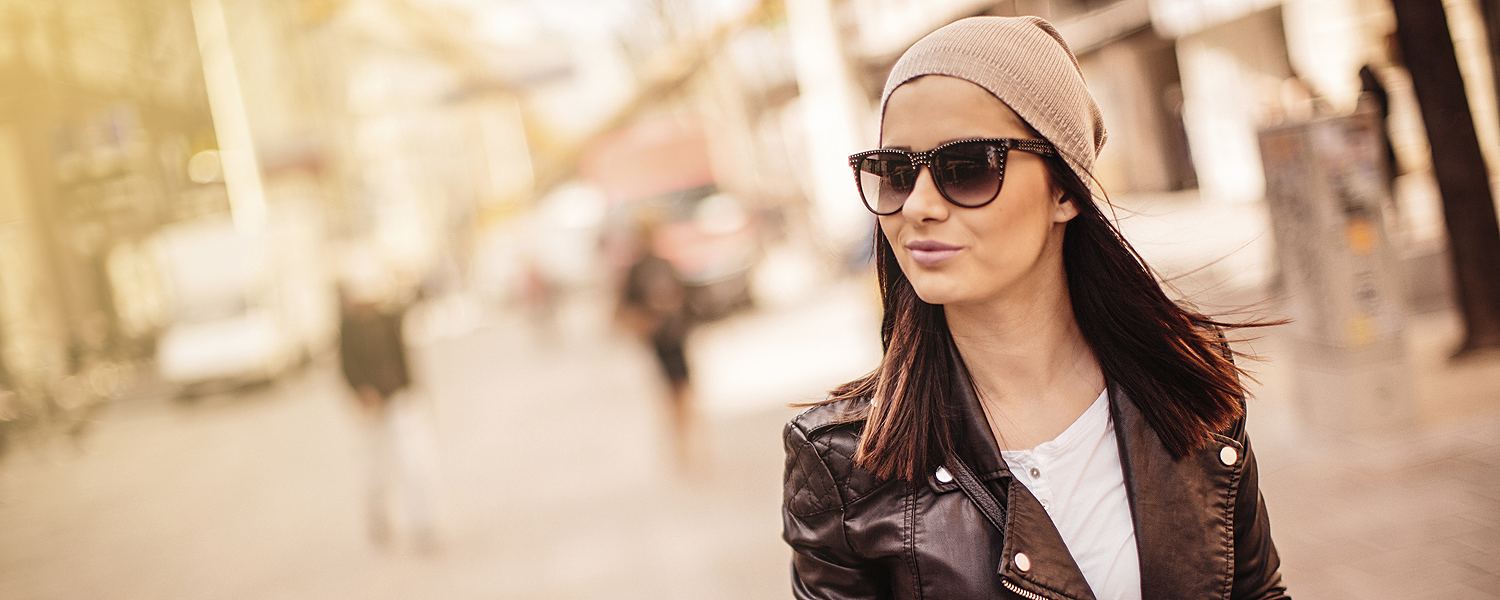 Blazers
Blazers are a tried and true way to add polish to your outfits. Single-breasted blazers with a solo button tend to be more casual, while double-breasted blazers featuring two or more buttons are generally more formal. Hems that hit at the waist or higher have an informal vibe, while a hip length or lower offers a more conservative feel, better suited for professional and formal outings. Keep in mind the more buttons a blazer has, the more versatile it can be with its styling.
Consider this: Blazers are available in a wide variety of colors and prints. Classic neutral suit colors like black, gray and blue are great for pairing with striking blouses and coordinating dress pants, while bright colors and vivid patterns offer a vibrant look that makes you stand out in casual settings.

shop all women's blazers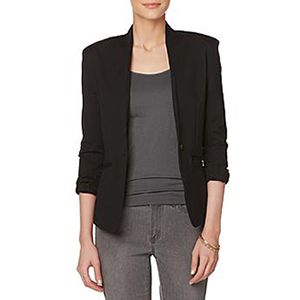 ---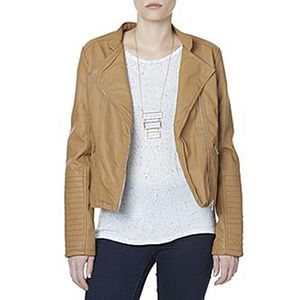 Moto Jackets
A staple in casual style, moto jackets give your look an edge. The ideal fit is close enough to be flattering, yet flexible enough to move and layer over a sweater. For petites, a cropped hemline lengthens the legs, while highlighting the waist. However, full-length moto jackets look great on all body types.
Consider this: Put the fashion pedal to the metal with moto jackets. Metallic zippers and snaps let you set the casual pace for sleek style when worn with a t-shirt and jeans. Angled zippers and asymmetric hems keep your look on the head of the pack on or off the bike.

shop all women's moto jackets
---
Anorak Jackets
Anorak jackets have made a comeback. Their benefits include shielding wind and rain, insulating warmth and providing full coverage with a hood and long hem. There are also stylish elements, such as flaps, that conceal zippers, drawstring waists and ribbed trim.
Consider this: Designed mainly for weather protection, anorak jackets also include flattering details, like cinched waists and matching belts, to hug your curves for a less bulky look. Hitting at the mid-thigh, these coats look best with jeans, khakis and other more casual bottoms.

shop all women's anorak jackets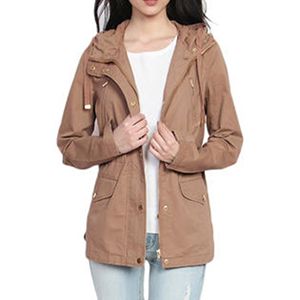 ---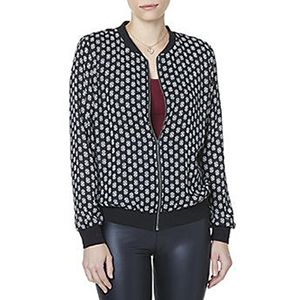 Bomber Jackets
A short hem hits at the waist and kicks off the versatile casual look of bomber jackets. The ribbed neck, sleeve cuffs and hem help seal out the cold while keeping this jacket comfortably in place. These lightweight jackets make an easy transitional piece as the weather changes and are available in an assortment of different colors and prints that will add personality to your jacket based on your style.
Consider this: Ideal for dinners and date nights, bomber jackets lend a distinct casual vibe over long-sleeve tops and sweaters. For a more feminine approach, choose a bomber jacket embellished with a faux fur collar for a chic, modern update and an easy transition into fall.

shop all women's bomber jackets
---
Peacoats
Thick and cozy, peacoats are highly insulated and provide warm protection in cooler temperatures. They usually include a wide collar and can have hemlines between the base of the hip to mid-thigh. Large buttons give the double-breasted design a professional-looking appearance while making sure you stay snug.
Consider this: Keep your accessories simple when wearing a peacoat. Bright colored hats and gloves will stand out against the peacoat's classic design.

shop all women's peacoats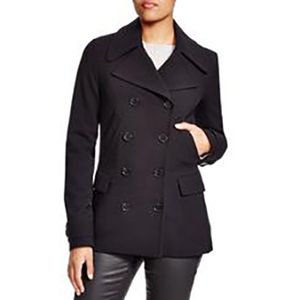 ---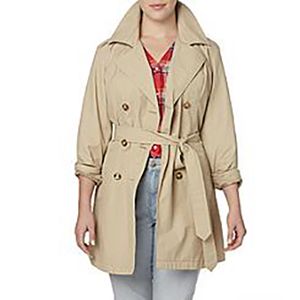 Trench Coats
Lightweight coverage is the key when wearing trench coats. These double-breasted coats usually come with a belt that can be cinched at the waist to highlight your figure. The hemlines usually extend from below the knee to the ankle for plenty of coverage.
Consider this: This classic is ideal for professional and dressy outfits. When pairing with a skirt, make sure the skirt itself is shorter than the coat to keep your look symmetrical.

shop all women's trench coats
---
Faux Fur Jackets
The glamorous appeal of faux fur jackets makes them suitable for everyday wear. Pair over jeans and a top for a striking, functional outfit use or an evening dress for fancy formal events. With a range of hems, from cropped to mid-shin, you'll be able to find a coat that works best for you and your style.
Consider this: Play up the vibe with a vibrant color, like pink, for a fun statement piece. There are also patterned faux fur jackets for a knockout look sure to stand out. Wear this jacket with leather pants for edgy, contrasting style.

shop all women's faux fur jackets
---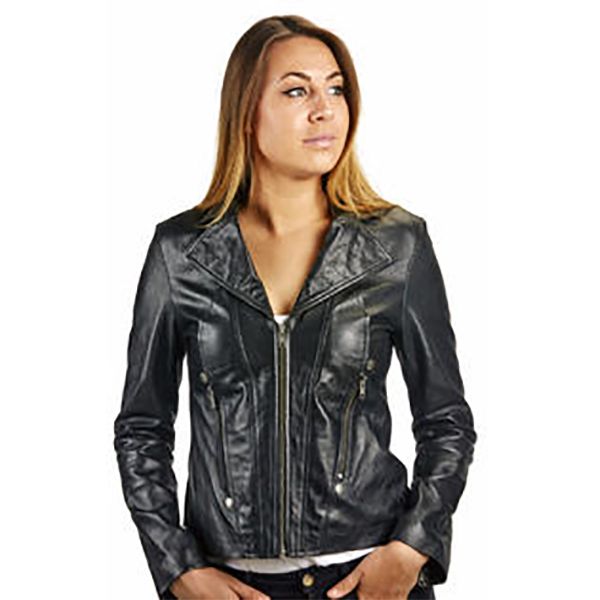 Different fabrics have different properties, so when shopping for a jacket, make sure to choose one or a combination that will work for you:
Fleece - This fabric is light, comfortable and keeps you warm with a soft touch.
Nylon - Nylon material is smooth, sturdy and adapts to any kind of weather. It can be enhanced with waterproof and breathable properties depending on need.
Leather - Leather jackets can keep out the wind and cold. It can be embossed or embellished in a variety of ways.
Wool - This material is naturally breathable, odor resistant and provides warmth.
Faux fur - Faux fur provides an instant style statement, while retaining heat.
---
---
---