How to Buy Shapewear: Everything You Need to Know
How to Buy Shapewear: Everything You Need to Know
Shapewear is a must-have in any woman's wardrobe. Whether you're putting on a dress for a wedding or under a suit for work, these pieces help you create the flattering figure you desire. The latest options are made with comfortable fabrics, making it much easier to wear than older designs. Before buying new shapewear, we've laid out all the important details you need to know.


Contrary to popular belief, shapewear doesn't need to be tight. Always look for fabrics that are snugly knit but still have a comfortable stretch. Blends of nylon, cotton and spandex are the most common fabrics, and they vary in degrees of airflow. While you want to look shapely, you should also be able to breathe, move and use the bathroom with minimum hassle.
A foundation garment can be focused on a specific perceived "problem" area, or it can cover entire sections of your frame. It's important to consider what body part or parts you wish to address, as well as when and where you're planning to wear your shapewear. Do you want it for a standard slimming effect, or do you need to rein things in with an ultra-slimming design? Is it for everyday wear or simply to make that little black dress look extra fab?
---
Leggings & Tights
Leggings and tights offer an easy way to bring a toned look to your legs and, in some cases, your entire lower body. They can smooth out panty lines or even add extra beauty to your booty. Depending on the design, you can control literally any part of your figure from the tummy, waist and hips down to your ankles. Different styles of tights can shape the entire leg or focus on just the thighs.

Consider This: Tights not only slim your legs, they are also a great way to reduce chafing. They also provide a layer of warmth beneath pants and dresses when it gets cold.
shop all women's leggings | women's tights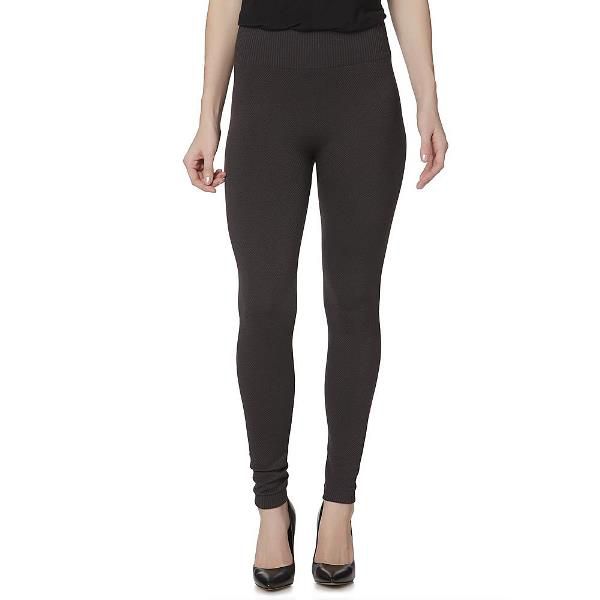 ---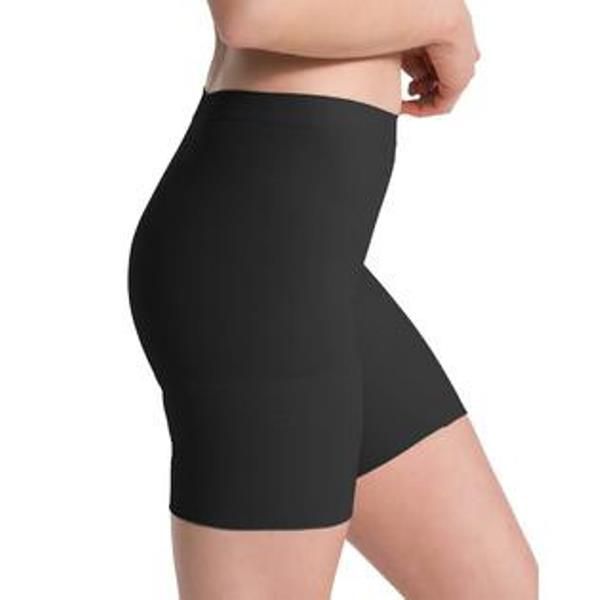 Mid-Thigh Shapers
Mid-thigh shapers are close kin to tights and panties. These sleek undergarments fall to the middle of your thigh and boast a smooth, seamless design similar to that of bicycle shorts. These shapers can start as high as your bust and sit all the way to the middle of your thigh, tucking and sculpting your lower back and waist.

Consider This: Depending on how you feel about your rear, you should choose a shaper that best complements it. An overly snug fit can compress it, leading to a less curvy look. Similarly, if you're more generously endowed, look for a design that will create a smooth, sexy shape.
shop all women's mid-thigh shapers
---
Control Panties
Control panties are great for creating a slim silhouette. The key focus points are your tummy, waist, seat, hips and thighs. High-waist panties can create a trim look, while variations on briefs can present a flatter or curvier appearance for your buttocks. Thigh-trimming panties like boys' shorts are particularly popular for their contemporary style and smooth fit under clothing.

Consider This: Seamless shaping panties are worth investigating if you enjoy skirts, dresses, or even slacks with a body-con fit. They can create a slim, sleek shape while appearing virtually invisible under clothing.
shop all women's control panties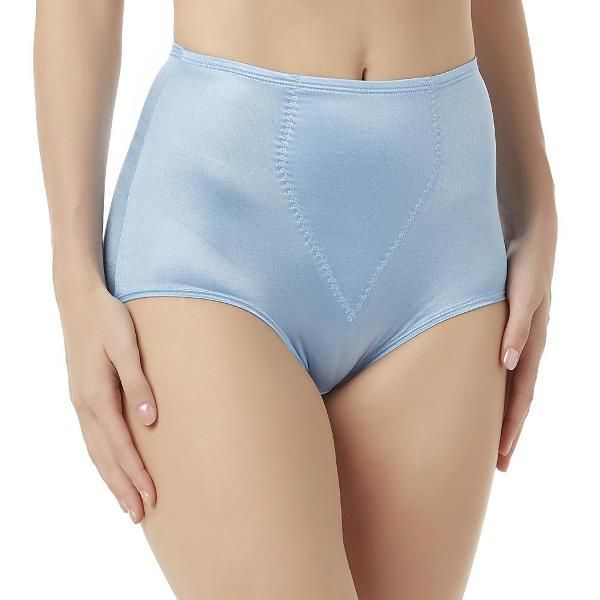 ---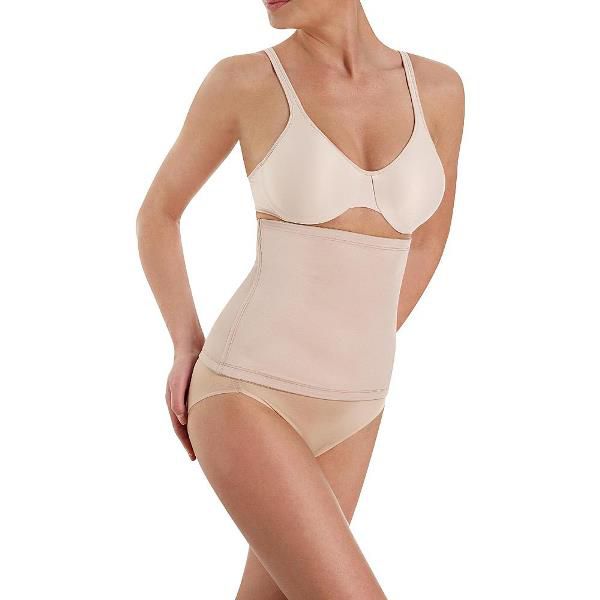 Waist Cinchers
Waist cinchers reduce and shape the area around your waist and midriff, typically leading to an hourglass figure. They are also meant to provide lower back support and smooth your midsection. A cincher may have sturdy built-in boning with hook-and-eye closures, or it can be a lightweight slip-on sheath, sometimes known as a "waist nipper."

Consider This: Shorter-length waist cinchers are often favored for more active days, since they put less pressure on the hips and breasts.
shop all women's waist cinchers
---
Camisoles & Slips
The midsection is a part of the body that women frequently try to tame. Whether it's a mischievous "muffin top" or radical rolls along your back, a cleverly crafted camisole can be tucked in easily to your waistband to set things straight. In addition, a deep neckline and thin shoulder straps help conceal it under most tops, making it a versatile and practical layering piece.
When you wear skirts and dresses, you may also wear a slip. Why not go a step further and get one that can also firm up your form? Full slips exist that are virtually invisible under dresses, even those with plunging necklines. Similarly, a half-slip can deliver the flattening and shaping benefits you want, beginning at the tummy or the waist and continuing down the thigh.

Consider This: If you're preparing for a special event, bring your dress with you to see how the slip feels under it. Sit and stand. Then, try a couple dance moves so you get a clear picture how the pieces will perform together.
shop all women's camisoles | women's slips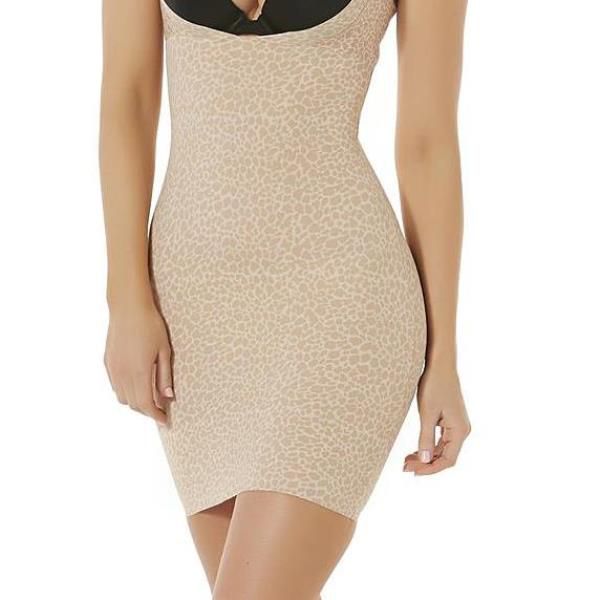 ---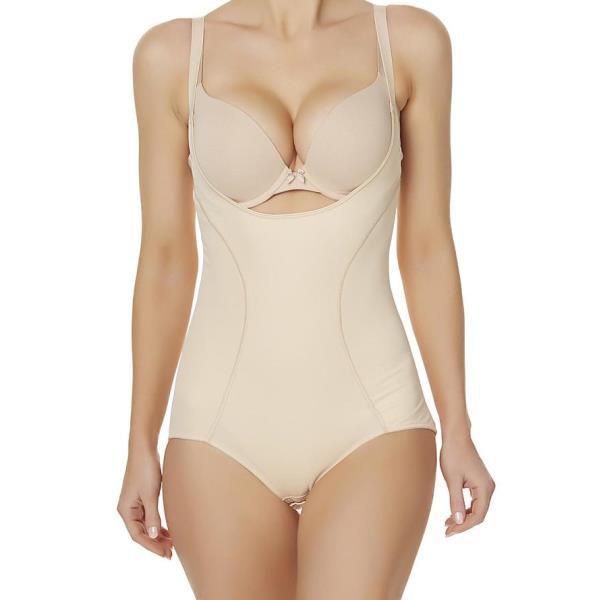 Torsettes
If you want to tuck everything all in one shot, consider pulling on a full-coverage torsette. Different lengths are available that cover the entire torso, extending from the shoulders and arms down to the thigh, giving you an allover look that's easily a size or so smaller. Remember that some of these bodysuits can have the downside of compressing your bust like a sports bra; the same goes for your backside.

Consider This: Torsettes with cutout chests allow you to wear your favorite bras. Other variations feature open rears for those who are OK with those particular natural assets. Some styles also boast padded cheeks to give you a perfectly shaped bottom at all times.
shop all women's torsettes
---
What to Consider When Buying Shapewear

Layering - If you can't find a single piece that does what you need, add a supplemental one to achieve the most comfortable fit. It could work better than simply trying to squeeze into a smaller size.


Color - For a more natural look, select shapewear in colors close to your skin tone.


Fabric - Nylon and spandex fabric blends are durable, but they can get hot over time. Explore flexible cotton blends for warm weather so you feel cooler.


Flat design - Look for designs that feature a flat, pinch-free waistband and cuffs that are coated with silicone on the underside to prevent them from rolling up.


Arm slimmers - Standalone arm slimmers are a simple solution to slenderize the biceps and triceps area.
---
---
---