How to Choose the Best Dress for Your Body Type
When it comes to body shape, most women fall into one of four categories: ruler, or straight up and down; apple, which is larger on top than bottom; pear, or larger on bottom than top; and hourglass, curvy but evenly proportioned. Once you've determined your body type, you can choose the perfect dress to emphasize your assets while also creating balance. Keep these simple rules in mind to find a frock that will look red hot on your figure.
---
Ruler
For boyish bodies, it's easy to create the illusion of curves by accentuating your middle. Look for a dress that cinches in at the waist with an A-line shape or features a belt or sash, such as a shirt dress or wrap dress. You can also trick the eye with feminine flourishes such as peplums, poufs and ruching, which will add curves to your shape.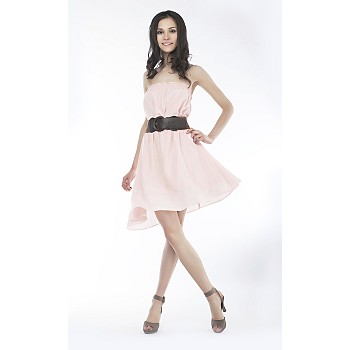 ---
Apple
Women with broader shoulders and bust than hips should seek fuller-bottomed dresses to balance the upper body. Dresses that flare out at the bottom, like A-line dresses or sundresses, look best with a wide torso. If you're large-busted, keep the top of your dress streamlined, as ruffles and embellishments can add volume that makes you appear bigger.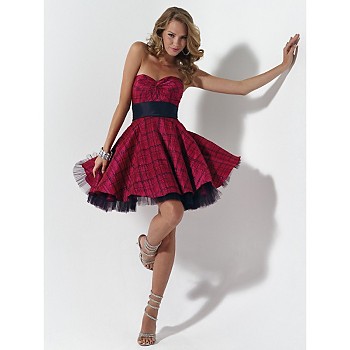 ---
Pear
Pear-shaped women can consider their bottoms as assets but may still want to balance their figures by pumping up the volume on top. Consider a dress with an interesting V-neck or one-shoulder neckline to draw the eye to your collar bone. Choose pieces with a structured lower half that flatters your bottom's shape instead of flaring out and adding volume.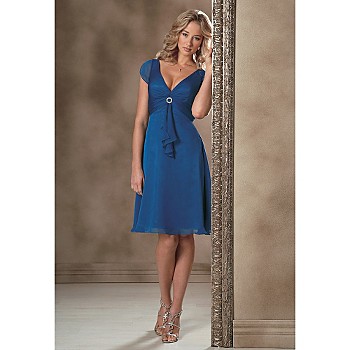 ---
Hourglass
If you're equally curvaceous on top and bottom, you'll want to highlight your curves with a dress that cinches in at the waist. A-line dresses and wrap dresses are great choices, as are close-fitting sheath dresses that will hug your hips and bust. If the waist of your dress isn't well-defined, try adding a belt or sash. When you want to look sexy, emphasize just one area rather than showing too much skin, which can look unrefined.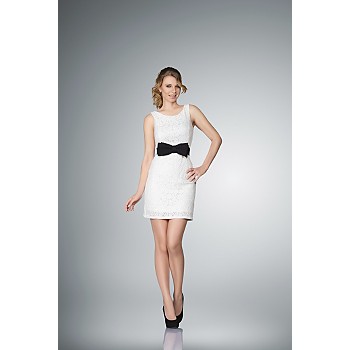 ---
---
---