How to Wear a Bra with a Backless Dress
Whether you're going to paint the town red with a girls' night out or you're heading to a formal event, that backless dress you've been waiting to wear is hanging in your closet, calling to you. One of the biggest dilemmas, of course, is deciding what bra to wear with your backless dress. There are several options that can make it easy to don a backless number.
---
Forego the bra and stick with pasties
If you have breasts that don't need a bra or a dress that offers the built-in support you need, you'll still want to keep your nipples concealed. With adhesive pads or patches that cover your nipple and the surrounding area, you can prevent visible nipples when you opt to wear that backless dress without a bra. Some styles come in silicon or gel that offers a smooth, round look.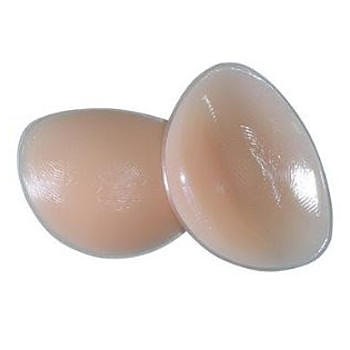 ---
Wear an adhesive bra
If you have a bra size that is smaller than a D cup, you can wear a strapless, backless bra that sticks to your skin with adhesive strips. Some models even come with clear convertible straps that can add extra support and ensure that the bra stays in place.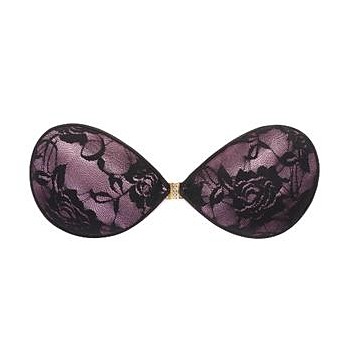 ---
Opt for a long-line bra
If you want the support of a reliable strapless bra while showing some skin, consider a long-line bra or bustier with a plunging back. In addition to the bust support, you'll also get a sculpted waistline to accentuate your curves.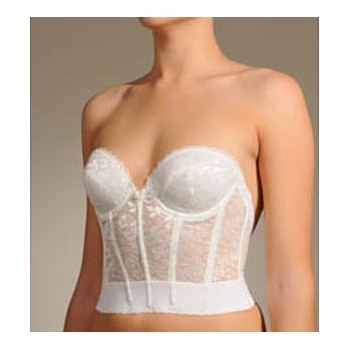 ---
Use strap extenders
With a variety of bra add-ons and accessories at your disposal, you can accommodate most dresses and tops. Bra strap extenders add length to your bra strap so you can convert the bra to stay invisible under any dress. Use a long bra strap extender that wraps around your waist in a crisscross configuration to lower the place where the bra clasps closed. This is the best option for large cup sizes.
---
---
---