Sophisticated & Stylish: 6 Wardrobe Essentials from Jaclyn Smith
Sophisticated & Stylish: 6 Wardrobe Essentials from Jaclyn Smith

The new Jaclyn Smith collection lets you take control of your wardrobe. Create countless sophisticated and stylish looks that show off your personality, and make a modern statement with just a few key pieces. To get you started, here are six wardrobe essentials from Jaclyn Smith that feel effortless, look gorgeous and coordinate easily.

The Celebration Dress
Always celebrate in color. The vibrant floral print brings trendy detail to a classic sheath dress and adds instant energy to your look. Crafted in medium-weight scuba knit, this sheath adores your curves with its easy stretch fit. It hits just below the knee for the right amount of coverage.

Style tip: The beauty of this dress is that it's perfect as it is. Keep accessories to a minimum, and if you need a layer, opt for a gauzy scarf or shawl in a solid color to let the pattern own the spotlight.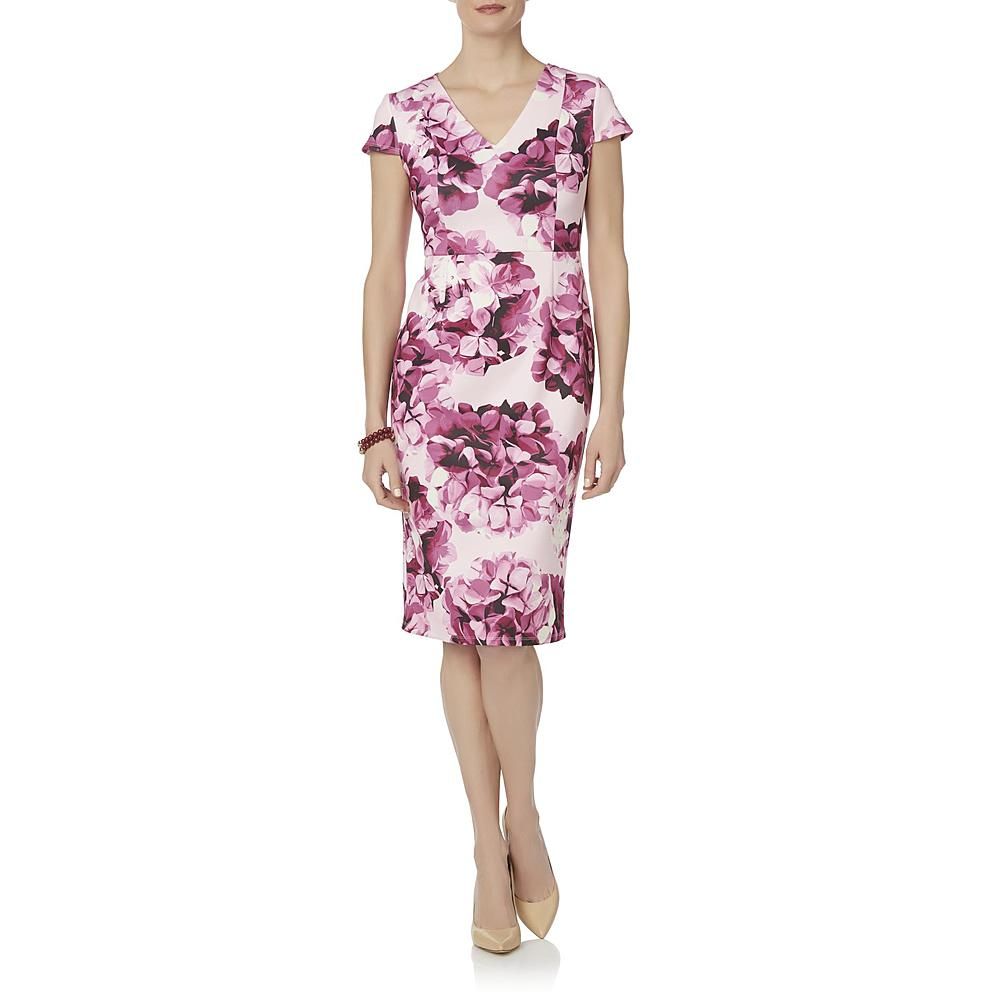 ---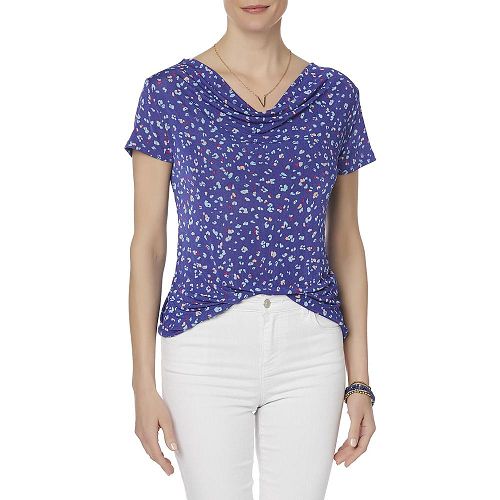 The Slinky Tee
The difference with this tee is in the fabric. Silky jersey knit fashions a more sophisticated look that transcends your average t-shirt. It's lightweight and full of flattering stretch, and includes a cowl neck for modern shape.

Style tip: Wear this tee to add polish to your favorite jeans. The bold pattern really pops against denim, and the easy knit maintains casual comfort.
---
Microfiber Knit Pants
These pants are all about the fit. A flat front and streamlined straight leg create a go-to silhouette. Microfiber knit provides a heavier weight and more structure than leggings, but you'll still get the flexibility of a stretch waistband that won't roll or pinch.

Style tip: All it takes is a change of shoes to dress up these pants. Choose pointed toe flats give your work look a sleek boost and slip into heels to take on an evening out in posh style.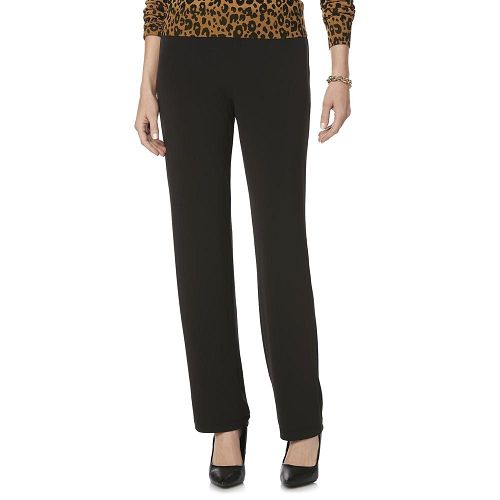 ---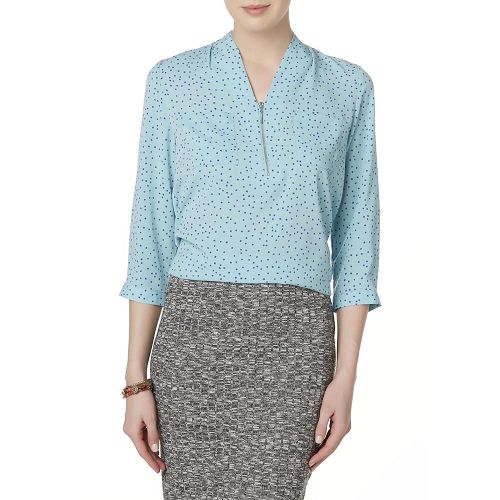 The Fashion Blouse
Step away from the oxford. In a Jaclyn Smith fashion blouse, you'll get all the polish of a classic button-front top with an updated, feminine shape. This utility blouse takes on new detail with a center silvertone zipper. The gently relaxed cut provides a graceful, draped look.

Style tip: Tucked or untucked, this blouse always looks elegant. We love it with a pencil skirt – the flowing shape balances a sleek, formfitting bottom.
---
Pleated Neck Top
Details make all the difference. That's why this chiffon top stands out. Crisp pleats at the neck draw attention up, adding dimension without feeling bulky. And with its flowing flared cut, this top feels loose, breezy and infinitely flattering to any figure.

Style tip: No need for a necklace. Instead, opt for a few beaded bracelets to enhance the sleeveless look.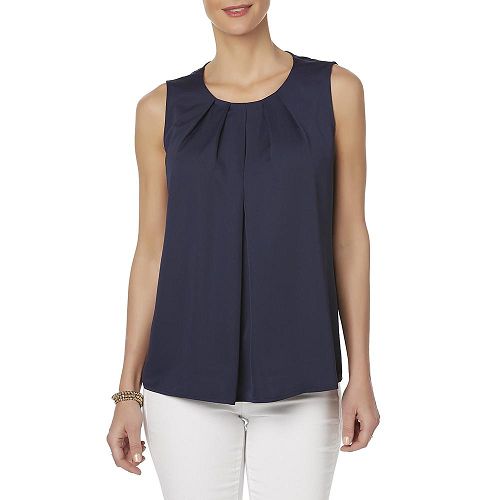 ---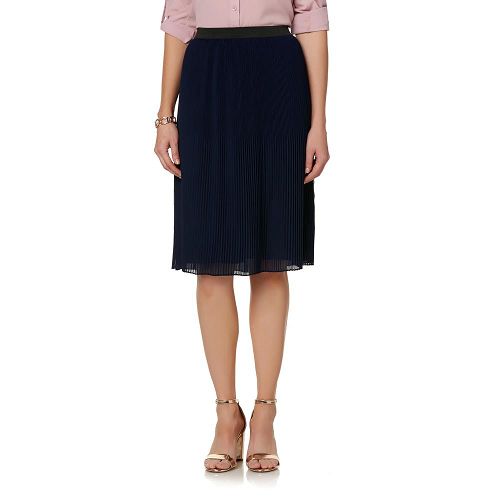 Accordion Skirt
Who says everything in your closet needs to be sleek? An accordion skirt displays gorgeous texture with a knife pleat design. The pretty folds add the perfect blend of chic contrast and feminine movement to your look. Plus, take comfort in the stretch waistband. It's smooth and banded for clean lines so no one but you will ever know it's elastic.

Style tip: The knee length gives this skirt versatility. Try it with a fashion blouse by day and a slinky tee at night.


shop the Jaclyn Smith Women's Pleated Skirt
---
---
---