5 Women's Holiday Fashion Trends for 2017
5 Women's Holiday Fashion Trends for 2018


It's time to get festive! This holiday season, fashion is all about keeping your look both fun and comfy, whether you're meeting the girls for coffee, strolling through the snow or prepping for exciting parties. The key is to deck yourself out with outfit options that are flexible not just for special events, but also for every day. Here are our five fashion must-haves that put an eye-catching spin on the basics.

Dazzle with Diva-licious Metallics
Nothing says "holidays" like dazzling sparkle, and you'll shine with the look of metallic apparel. Depending on how bold you're feeling, you can go for the gold (or silver or copper) with something as casual as a sweater that's knit with shimmering metallic threads or a pair of shoes with gleaming metallic synthetic leather. If you're poised for parties, you'll take center stage with a body-con metallic dress trimmed in sequins or glitter.

shop all women's metallic apparel
A Boho Rhapsody of Burnout Patterns
There's no better time to make your image more alluring with velour or velvet burnout patterns. In addition to a chic boho vibe, burnout patterns create subtle contrast to lift up the basic tops that peek from beneath them. Consider looping a long burnout scarf to deliver a romantic artistic look, or you can forego that knit cardigan for a livelier image with an open-front shawl full of colorful designs and trimmed in fringe. The resulting retro vibe is totally on trend, while the combined drape and thigh length are sure to flatter.


shop all women's boho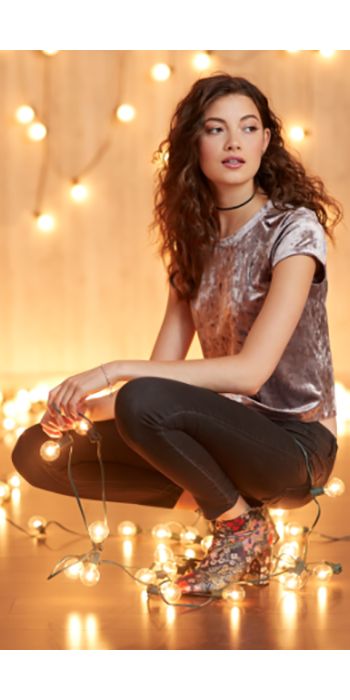 Lights, Color, Accents
Whether it's a jacket, dress, jeans or boots, anything goes for adding style from studs and embroidery to sequins and glitter. Create a hip casual profile with your favorite jeans and a denim or leather jacket decorated with embroidery and patches. Show a little attitude with metal stud accents and a big, colorful design on the back. Add ankle booties to round out an edgy, yet undeniably feminine look.


shop all women's embellished clothing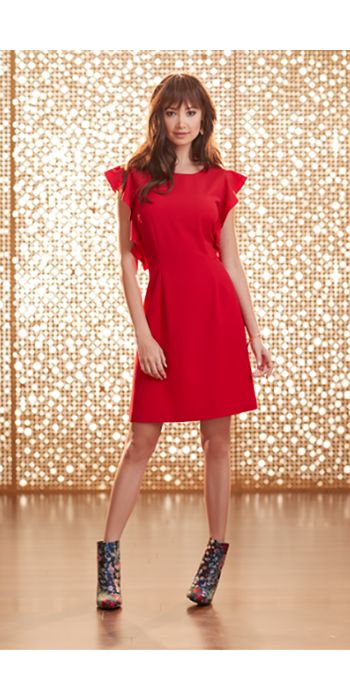 Well Red
From a gentle blush to a rich shade of crimson, red is the color that rules this holiday season. Like the wrapping paper on your most enticing gifts, shades of red draw the eye. Take this passionate color to heart and make your profile pop with a variety of terrific tops. Mix it up for different occasions, and add a blouse with a cardigan for more sophisticated events. You can hit the weekend layering t-shirts or tanks with a classic plaid flannel shirt. Jeans or khakis in red are a guaranteed complement.

shop all women's red clothing
The Harmonious Look of Accordion Pleats
If you thought wearing a pleated skirt was too prep or too formal, think again. Accordion pleats loosen up the look while keeping a straight, flattering silhouette. Get in touch with your feminine side for the holidays and freshen up with a midi or maxi skirt. Wear it with a lightweight pullover sweater for everyday style, or go upscale with scoop neck top and dress jacket.



shop all women's accordion pleats
---
---
---