Women's Swimwear Trends: Top 3 Styles for Summer 2017
Women's Swimwear Trends: Top 3 Styles for Summer 2017

Swimwear has come a long way. Once limited to constraining one-pieces and too-tiny bikinis, women's swimwear now features an array of designs to suit every body and every trend. We've selected a few of our current favorite styles to help you navigate these swimwear waters and find the best look for this summer.

The One-Piece
The one-piece bathing suit is a timeless look that's been revamped for your modern attitude.
What we love - This versatile silhouette comes in a variety of cuts and shapes to accommodate any figure or adventure. The classic tank suit is ideal for sports, offering stay-in-place straps and a low-cut leg made for movement. For a flirtier look, try a monokini. This design modifies a classic one-piece with cutout sides for less coverage without baring too much.


How to rock it - Look for a one-piece with a deep scoop back. You'll get plenty of coverage in front, while the open back makes a playful reveal you'll love to show off.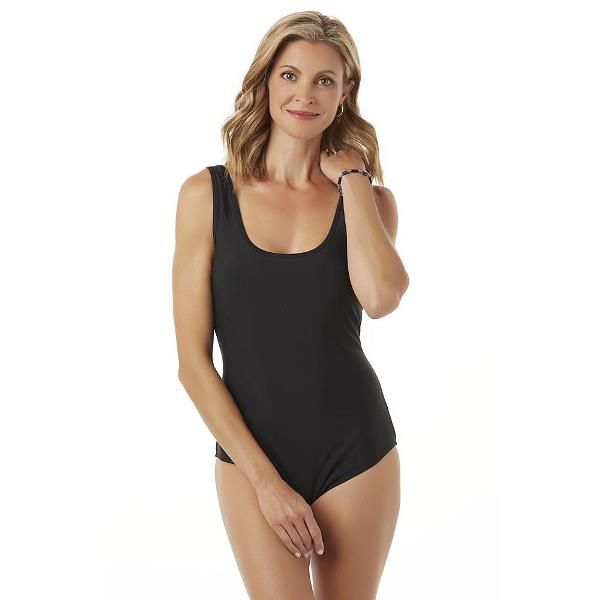 ---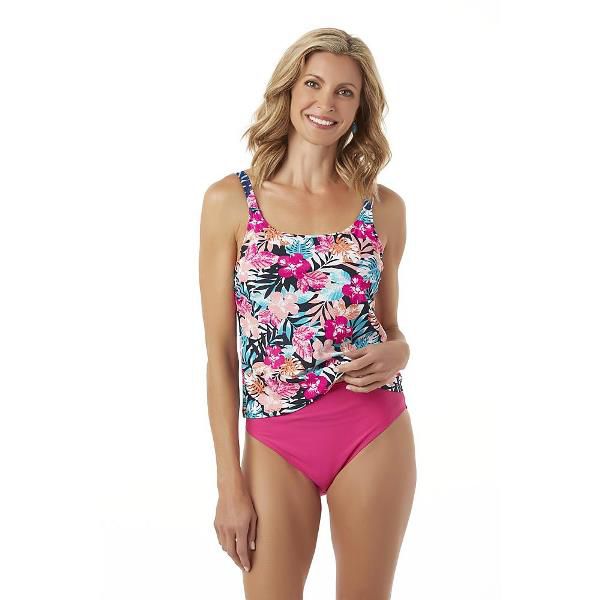 The Halter Top
Available in longline and cropped form, the halter top provides support and comfort without sacrificing style.
What we love - Oh, the options! Longline halter tops give ideal coverage in a two-piece look, many offering ruching, ruffles or built-in slimming panels for curve-loving effect. A cropped halter bikini top goes from sporty to sexy with the addition of cutouts or a ladder back.


How to rock it - Sheer insets really dial up the heat of this style. Choose a cropped halter with molded cups and a sheer neck for a look sure to stand out.
---
The High-Waist Bottom
Combine retro style with modern glamour, and you'll get this season's most versatile and flattering look, the high-waist bottom.
What we love - This is one bikini bottom that lets you make the most of your figure. You'll get hip, rear and midsection coverage without looking frumpy. This is another style that lends itself well to concealed panels to streamline your look. You could also try a fold-over waist, which softens the look and allows you to find the best fit.


How to rock it - To really maximize the dramatic fashion of a high waist, look for a bottom with side straps. The open look at the hip and leg creates eye-catching contrast against the full cut.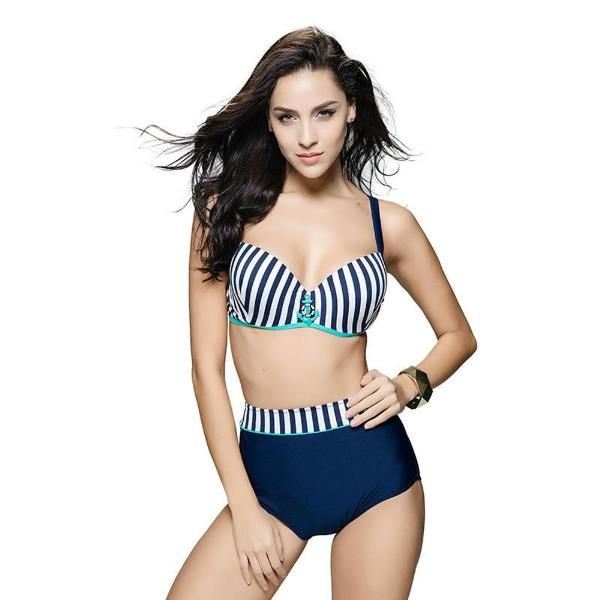 ---
---
---