First Three Smart Appliances | Starting a Smart Home

Using connected solutions to create a smart home that fits your lifestyle is increasingly important for busy families and time-strapped professionals. With smart appliances in place, you can conveniently update your home's lighting, indoor temperature and even make sure your doors are secure from any remote location. In fact, you can change your home's settings no matter where you are, as long as you have an Internet connection.
Smart appliances aren;t just about convenience; they're about savings and security too. When you head out the door, you'll know that you're saving on energy by turning down heating and cooling when you're not home. No more stressing about leaving the air conditioning on all day with no one home. You'll also enjoy an increased sense of security when you monitor your smart locks from your mobile device.
Benefits of a Smart House
Home management is significantly more convenient because you can do it from almost any remote location.
You may save on energy by turning down heating and cooling when you're not home.
Enjoy an increased sense of security by turning on lights before you return home and monitoring door locks while you're away.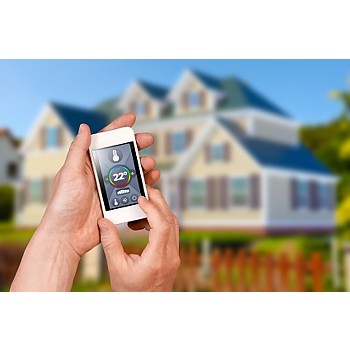 Smart Lighting
From potential energy savings to useful conveniences, smart lighting offers added benefits to your home.

Automatic: If you keep a regular schedule, programmable lighting can help you streamline your day by turning lights on and off at predetermined times.
Dimmable: Whether you want to set the mood or relax in a softer lighting setup, many models allow you to dim or brighten lights with a smartphone app.
High Tech: Some models feature advanced app integration, allowing you to create special settings and notifications on your smartphone.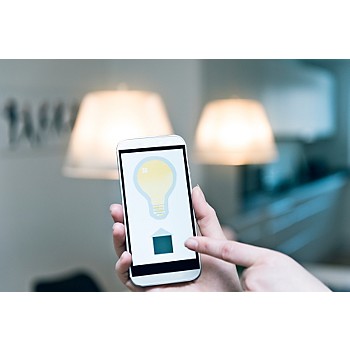 Smart Thermostats
A major upgrade from a manual model, a smart thermostat allows you to pre-program and update your home's heating and cooling settings in any situation.
Energy-efficient: Programming your home's temperature settings ahead of time can help you save money on utility costs. Set your smart thermostat so you use less heat or air conditioning while you're away from home.
Responsive: When you decide to head home early or stay out late, you can change a smart thermostat's settings on the fly. With a smartphone app, you can make sure your home is toasty warm or refreshingly cool before arriving at home.
Weather Sensitive: The weather can change at a moment's notice, but a smart thermostat can help you plan ahead. This device uses Wi-Fi to access weather forecasts, using that data to alter their own performance based on significant swings in temperature or humidity.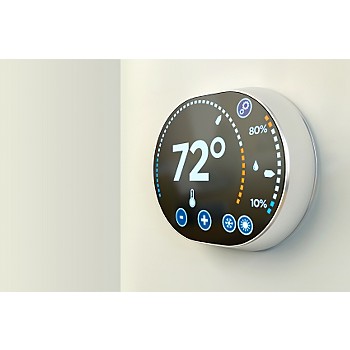 Smart Locks
If you've ever left your home for the day only to wonder whether you locked the doors, smart door locks are an excellent investment to bring you peace of mind no matter where you are.
Secure: Whether you or the kids forgot to lock the doors, you skip returning home by using a smartphone app to secure the doors.
Convenient: If pet sitters, nannies or contractors regularly need to access your home while you're away, there's no need to give out keys. With smart locks, you can unlock your home's doors from anywhere.
Reactive: Some advanced smart locks can actually welcome you home. When they sense your smartphone approaching, they react by opening your garage door and unlocking your doors in order to save you a step or two.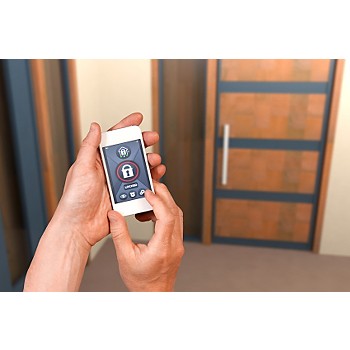 ---
---
---