Our 9 Best Ellipticals for 2019 - Sears
Our 9 Best Ellipticals for 2019

Getting a full-body cardio workout doesn't have to mean pounding the pavement. Elliptical trainers combine light resitance and endurance training without all the stress on your joints. Let's take a look at our 10 best for this year to help you get in shape.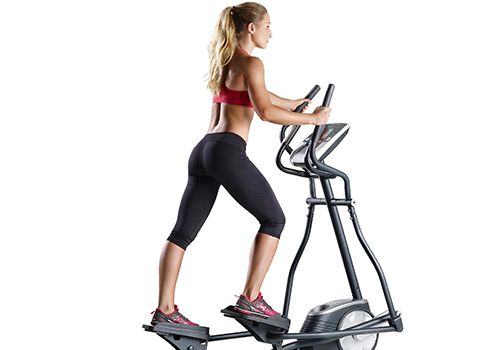 With oversized pedals and a smooth spinning flywheel, you'll keep a stable footing while powering through various resitance levels. Plug your MP3 player into the compatible port, and you'll rock your way to a fitter you.
ProForm CardioHIIT
Trainer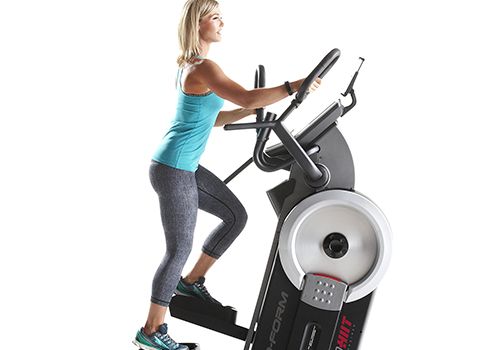 5" elliptical stepping path & 10" vertical

7" backlit display

32 pre-programmed workouts

CoolAire™ workout fan
Mixing an elliptical and climber motion allows you to vary your workout to keep pushing your body forwrad. Combined with the pre-programmed workouts, you'll be able to HIIT your fitness goals in no time.
NordicTrack
7.5Z Elliptical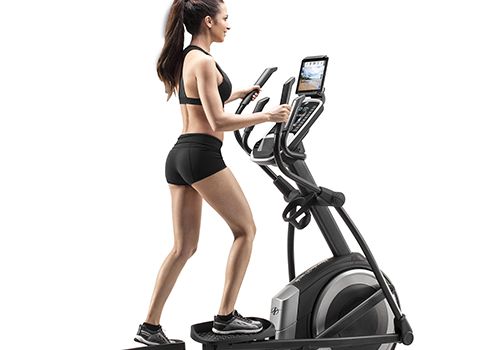 15 lb. flywheel

5" multi-color backlit display

20 pre-programmed workouts

Adjustable stride
Move up to a 20% incline to strengthen your quads, glutes and calves. The built-in speakers and music port allow you to rock out to your favorite tunes while you get your sweat on.

---
NordicTrack E 9.5i
Elliptical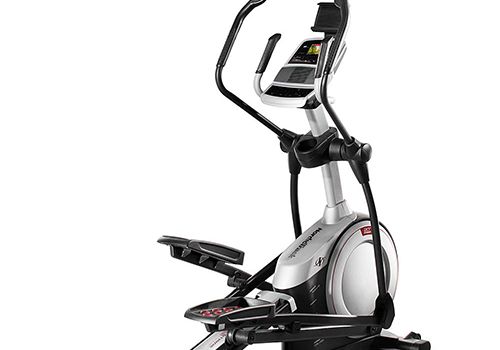 Music ports and tablet holders make this elliptical the perfect place to multi-task while you workout. Customize the stride length and resistance to get the perfect workout every time.

NordicTrack SE5i
Elliptical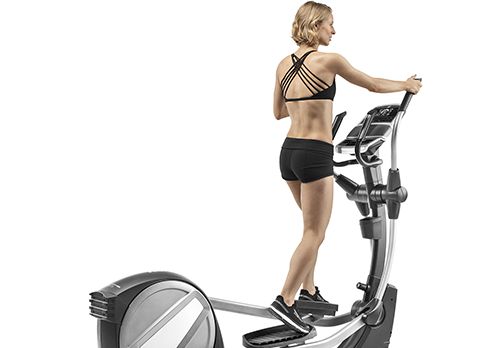 The long 18" stride helps people of all heights get a natural motion. With a built-in workout fan, you'll be able to keep your cool while you take your workout to the next level.

ProForm 390 E
Elliptical Trainer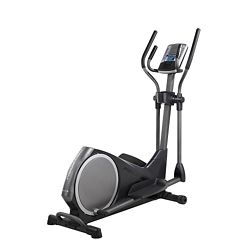 12 pre-programmed workouts

Dual-grip EKG heart rate monitor

Compatible music port for iPod®
CoolAire™ workout fan
With a built-in music port, you'll be able to move to the sound of your own pump-up mix. The pre-programmed workouts are designed for either weight loss or performance, so you can make the most of your workout.
---
NordicTrack Elite
13.1 Elliptical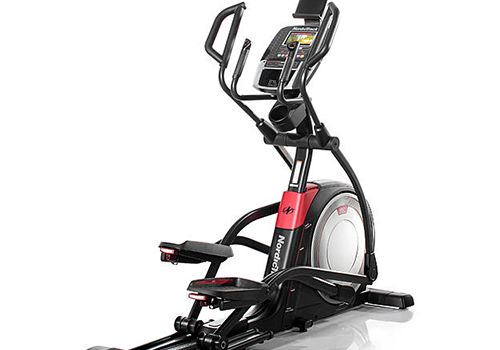 22 resistance levels

7" color touchscreen display

26 pre-programmed workouts

20" adjustable stride
From the adjustbale stride to the wide range of resistance, this elliptical has the perfect workout for you. The color touchscreen display makes it easy to track everything from calories to your heartrate.
NordicTrack Elite
14.9 Elliptical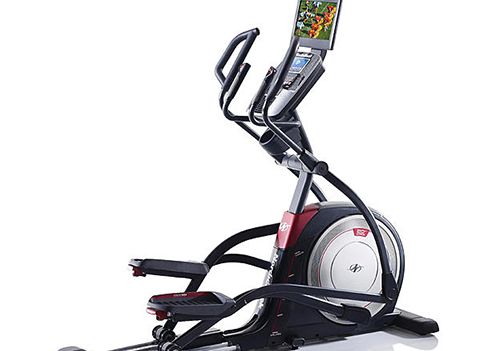 Built-in fan

Integrated HDTV and 7" color touchscreen

35 pre-programmed workouts

NordicTrack® stride advantage
Complete with a 15" HD capable TV, you'll be able to catch up on your favorite shows while burning off some calories. The NordicTrack® stride advantage closely mimics natural stride patterns for a more natural run.
NordicTrack SE7i
Elliptical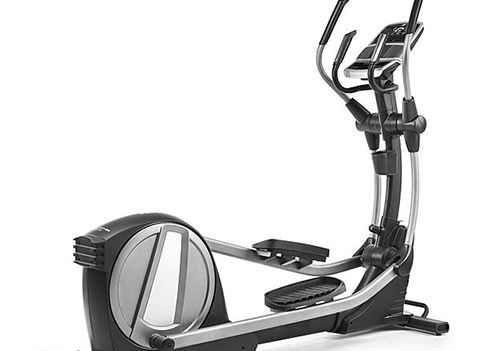 If you need your space back after your workout, this is the elliptical for you. The folding design lets you quickly return the space back to normal after you've sweat it out.

---
---
---
---