9 High-Tech Fitness Innovations That Kick Up Your Routine
9 High-Tech Fitness Innovations That Kick Up Your Routine


If having fitness equipment in your home wasn't convenient enough, the latest machines are incredibly advanced. Gone are the days of simply hopping on the treadmill to jog a couple of miles. From computerized resistance to technology that lets you jog through European streets via Google Maps, new features are saying "bye, bye" to boring workouts. Here are nine of the hottest high-tech fitness innovations to look for when buying a new exercise machine.


Stream as You Stride
Find yourself a machine that connects with iFit, and your workouts will never be the same. From extensive stat tracking and unlimited music streaming to access to a community of other health nuts, working out just became, dare we say it, fun. An iFit-compatible machine also works with Google Maps, so you can jog through cities or mountainsides all over the world without ever leaving the basement.

Your New Personal Trainer
Whether you're new to a regular workout regimen or want to beef up your speed, endurance or strength, pre-programmed workouts can help you get in the groove. Some machines have dozens of options to choose from designed to focus on different goals, so you can learn more about how to get fit your way. Think of it as your own personal trainer but without the crazy monthly fees and shouting.

Tech You'll Love with All Your Heart
The key to an effective workout is to push your body without over-exerting yourself. Many newer models come with heart rate monitoring built in, so you to pay close attention to whether you're in your target heart rate zone throughout the duration of your morning cardio.

The Path of Best Resistance
Many machines like ellipticals and steppers have featured adjustable resistance for years, allowing you to control the difficulty of your workouts as needed. Nowadays, many newer models take the guess work out of turning a dial with computer-controlled components to determine exactly how hard to work you based on your individual needs. How can you resist that?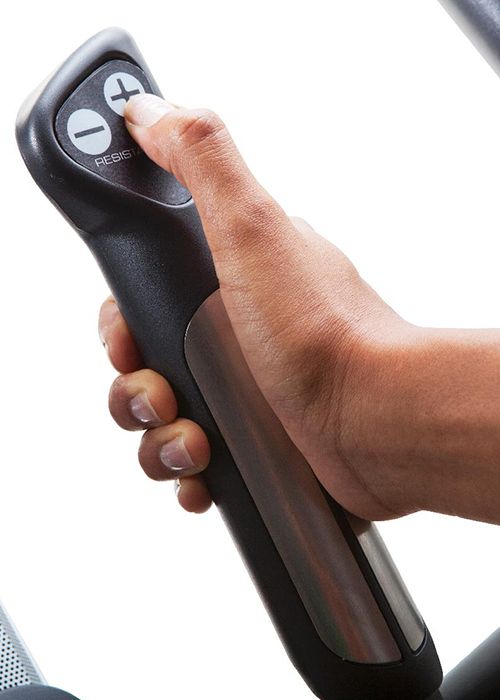 Take It to the Next Level
Gliding, stepping and running is a workout in itself, but it's still not enough for some overachievers. Find a machine that features an adjustable incline to simulate moving uphill for an even more challenging and effective session, and you'll be making your way back to that summer beach body by March.

Hang Up Your Headphones
When you're in the middle of an intense workout, nothing is more motivating than the right tunes. If you're tired of fumbling with loose cords that tangle as you jog, find a machine with a sound system to play your pump-up playlist out loud. It's just one more perk of having a place where you can work out by yourself.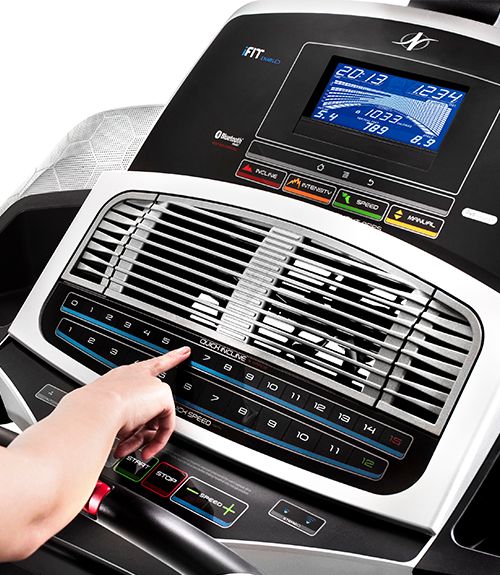 Data on Display
With features like internet access, heart rate monitoring and pre-programmed workouts, advanced fitness machines need a central spot for you to access and operate all the bells and whistles. Bright, easy-to-use consoles display all kinds of information regarding your workout, and can control your motivational music or mid-session entertainment.

Keep Your Cool
The whole point of a workout is to break a sweat, but you want to be careful not to overheat. Some treadmills, elliptical and bikes come with a built-in fan, so you can chill out even as your workout heats up.

No Spare Room Required
Building a home gym can be a dream come true, but some of us just don't have the space. If you live in a small house or apartment but still want to exercise at home, there are elliptical trainers, steppers and even treadmills that feature folding designs. After a 5-mile jog through the living room, close up that bad boy and keep it in the closet where it won't be in the way.
Find all these innovations on the latest exercise machines
---
---
---