A Beginner's Guide to Buying a Rower
A Beginner's Guide to Buying a Rower
WARNING: Always check with a doctor prior to beginning a new workout routine.
Rowing provides a total body workout that allows you to get both aerobic and resistance training all in one routine. Fortunately, you don't need a boat and paddles to enjoy the benefits of this exercise. There are a variety of rowers to help you get the right type of workout from the comfort of your home. Here are some types of rowing machines and features to consider.

Hydraulic Piston Rowers
In these models, adjustable resistance is created with the help of hydraulic pistons. You can easily change the resistance level based on your fitness goals.
Single-piston resistance - These hydraulic rowers feature a single adjustable piston that delivers the same resistance to each rowing arm for even training.
Double-piston resistance - Double-piston options adjust the resistance on each rowing arm independently of one another. These machines are good for people trying to rehab an injury or correct a muscle imbalance.
Smaller footprint - Many hydraulic options have a compact design, which make them perfect for apartments or areas that lack floor space.
shop all hydraulic piston rowers
---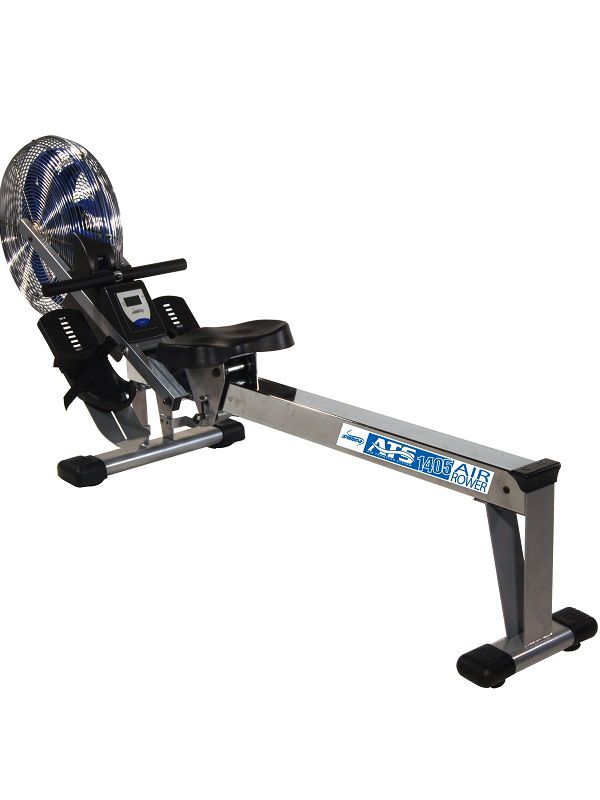 Air Rowers
Air rowers achieve a realistic rowing experience and resistance that adjusts in-step with your own intensity.
Air resistance - The harder you pull on the handle, the more resistance you'll feel. This helps the resistance change on pace with your workout.
Consistent rowing motion - If you're training for the water during the cold months, an air rower delivers a comparable stroke to that of an actual boat.
Beneficial for taller trainers - These models typically have longer tracks, making them more accommodating to taller rowers.
shop all air rowers
---
Magnetic Rowers
Using metal flywheels and magnetic brakes, these rowers deliver adjustable resistance and a smooth stroke.
Magnetic resistance - A magnet is moved closer or further from the metal flywheel to increase or decrease the resistance level.
Low noise level - Magnetic rowing machines deliver a great workout while remaining relatively silent. This feature is perfect for someone who likes to exercise late at night or early in the morning while others might be sleeping.
shop all magnetic rowers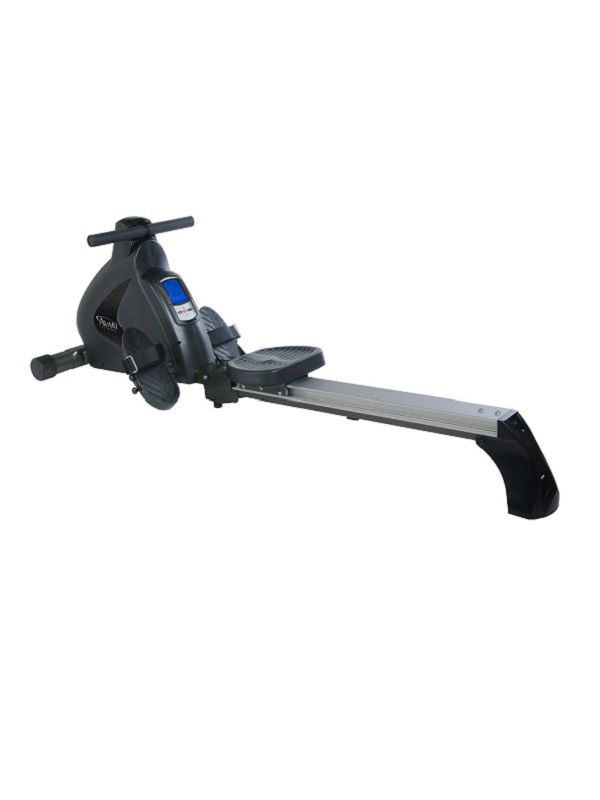 ---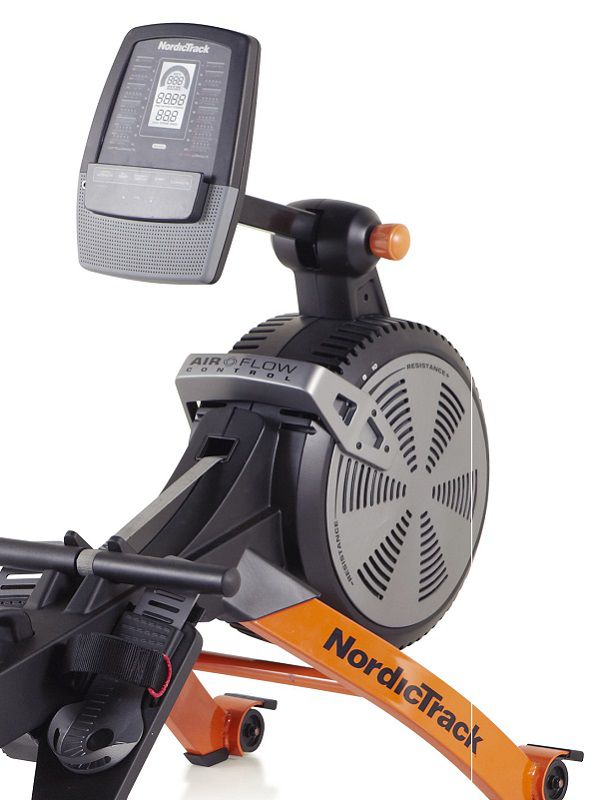 Conveniences and Performance Features
LCD tracking screen - Keep track of speed, distance, calories and strokes with an easy-to-ready display.
Heart monitor - A heart rate strap comes with certain models and will help you track your heart rate to keep you in your desired activity zone.
Adjustable resistance - Many machines offer adjustable resistance so you can cater a workout routine to fit your needs.
Programmable workouts - Pre-installed workouts will help you row at a certain pace to push you toward your desired fitness goal.
---
Physical Features
Casters - Small transportation wheels help you move your machine into position when you're ready to work out and then out of the way when you're done.
Foldable - Some rowing machines allow you to fold them up after your workout to help you retain floor space. These configurations are perfect for apartments or small rooms that might lack space to store other fitness equipment and essential items.
Flywheels - Various machines have enhanced flywheels to offer a simple operation that makes each stroke as smooth as possible.
Pedals and foot straps - Adjustable straps keep your feet secure while pivoting pedals deliver a solid base for each row.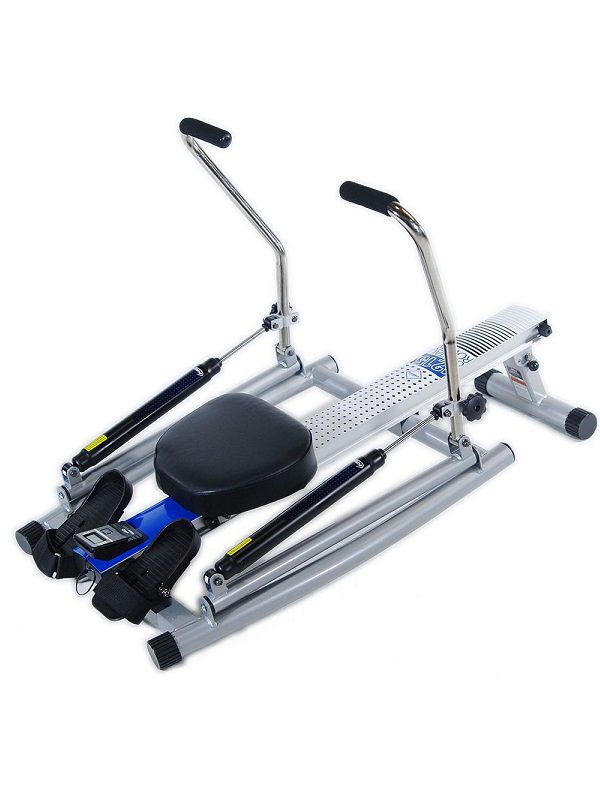 ---
---
---