A Beginner's Guide to Buying a Stepper
A Beginner's Guide to Buying a Stepper
WARNING: Always check with a doctor prior to beginning a new workout routine.
When you're always on the go, it's not always so easy to keep up with your body. Adding a stepper to your home gym can help you stay fit and save some time and money where it counts. This machine not only is great for cardiovascular fitness, but it also can help you tone muscle and lose weight. Before you make a purchase, here are some types of steppers and features to consider.

Stair Steppers
Designed for any home gym and body type, the same stair stepper you've seen at your local gym engages the lower muscles of your body in your home. Select models are referred to as "stepmills" and resemble mini escalators.
Low-impact workout - If you have achy joints or need something for a light workout, stair steppers are easy on your legs and provide an easy up-and-down stepping motion.


Durable design for consistent use - These steppers are built sturdily and give you the stability you need to get many years of use.
shop all stair steppers
---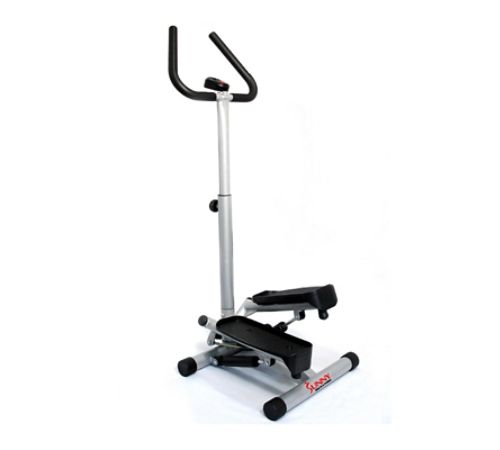 Twist Steppers
A twist stepper performs a twisting motion while you step. This machine is designed to target your abs, obliques and lower body.
Provides a deep workout - Unlike standard steppers that focus on the front and back muscles, twist designs let you achieve a whole workout on your legs - working different muscles as you move. Select models come with resistance bands that allow you to train your upper body as well.


Mimics a jog around the block - The twist design creates the same movements you would get with a jog around the block, while reducing the excess joint stress you may experience on pavement.
shop all twist steppers
---
Mini Steppers
A mini stepper machine is a compact version of a standard stair stepper, designed to work the same leg muscles. This model is available in compact configurations of stair, side and twist machines.
Take this machine anywhere - A mini stepper is lightweight and completely portable so you can workout from your living room or under a tall desk at work. Due to the compact size, it's typically more affordable than larger steppers.


Whole body exercise - Many mini models come with resistance bands or dual-action arms so you can give the rest of your body a great workout while stepping along.
shop all mini steppers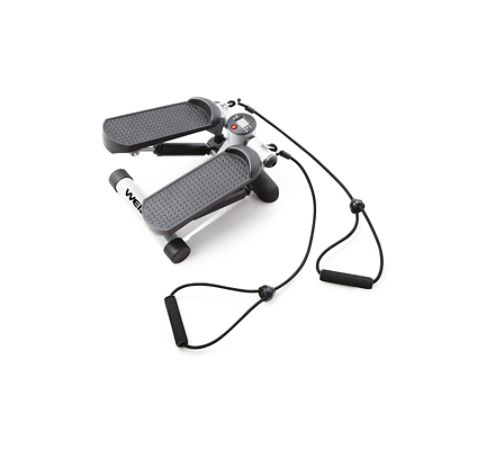 ---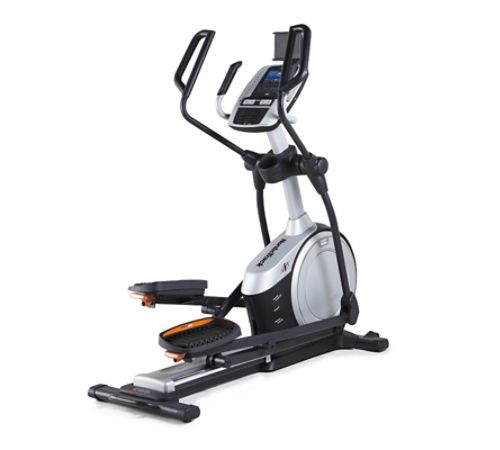 Elliptical-Stepper Cross Trainers
The elliptical-stepper machine uses a more fluid and round motion and features special arms that tone your upper body while you work on toning your lower body.
Best of both worlds - This hybrid model gives you the smooth action of an elliptical and the low-impact, high-calorie burning motion of a stepper.


Intuitive motion - Pedaling on an elliptical stepper is easy with a simple gliding motion. This makes burning calories and fat easier than other steppers.
shop all elliptical-stepper cross trainers
---
Performance Features
Motorized tension - Most steppers feature a motor that provides resistance with smooth motion. This allows you to create a highly intense workout with ease.


Hydraulic cylinders - Similar to motorized tension, select models come with tension resistance. Hydraulic cylinders have a swivel motion and are designed for low-impact use to make workouts easier on your joints.


Adjustable resistance levels - Change the amount of tension in the motor to allow for more aggressive routines or to cool down after a hard workout.


Adjustable height - Whether you're short or tall, an adjustable height feature allows you to fit the machine perfectly to your body.


Pre-set programs - Select stepper consoles feature preset programs that automatically adjust resistance with unique courses, routines and timed modes.


Self-leveling pedals - Special pedals allow for a stable, smooth stepping motion for added comfort on your joints during your workout.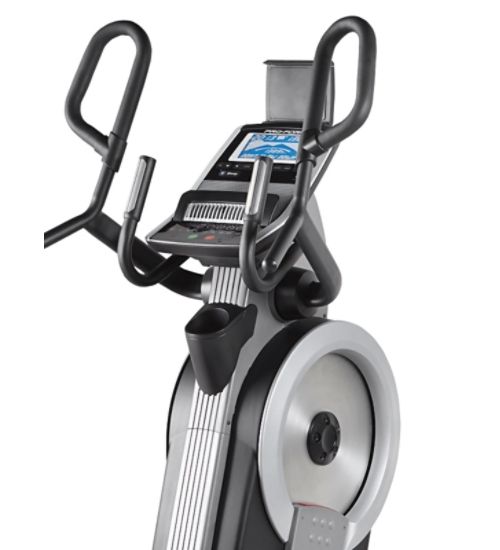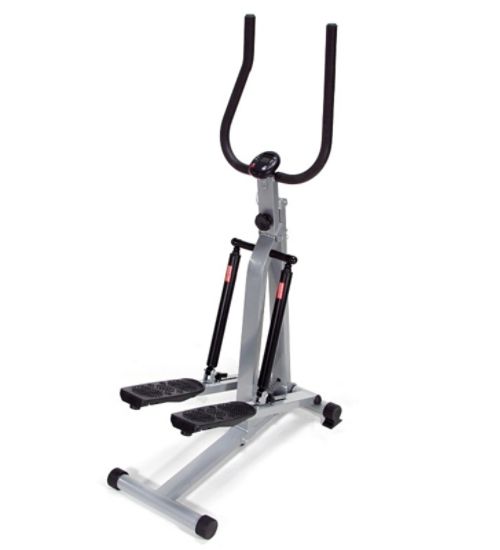 Convenience Features
Foldable design - Select models come with hinges so you can fold the stepper and store it away in your closet or storage. This means you won't have to keep it in the corner of your living room.


Handlebars - Non-stick grip handlebars allow you to hold on comfortably as you workout. Select models feature sensors that are used to monitor your heart rate.


Electronic console - The center display screen lets you check the duration, speed, heart rate and calories burned during a session. Some models let you select modes, routines or courses with automatic tension control.


Transport wheels - Many options come with wheels on the edges that make it easy to move your stepper from one room to another.


Attached resistance bands - Select models make it easy to add upper body workouts with resistance bands, allowing you to tone the arms, chest, back and shoulders as well.
---
---
---