A Beginner's Guide to Buying a Treadmill

WARNING: Always check with a doctor prior to beginning a new workout routine.
Whether you're a fitness fanatic or starting to get in shape, running is always a great way to do some cardio. Even when you're not motivated to go outside, the latest treadmills allow you to keep moving with a workout at home. All the options can make buying a treadmill tricky, but don't worry. We've laid all the types and features you need to know.

Manual Treadmills
These treadmills are operated by the user without a motor. The belt moves by the motion of your feet as you push down and back on the belt.

Quiet operation - You won't have a noisy motor to wake up the household during your late night or early morning workouts.


Ideal in small spaces - Manual treadmills are typically smaller without a motor and elaborate console. If you don't have an extra room at home to dedicate to fitness equipment, this design can easily fit elsewhere.


Can help save on electricity - These models are typically more affordable than motorized counterparts and don't require electricity or power from a battery while in use.


Simplicity - Manual options are ideal for those who don't want to deal with confusing menus, user preferences or unnecessary modes.
shop all manual treadmills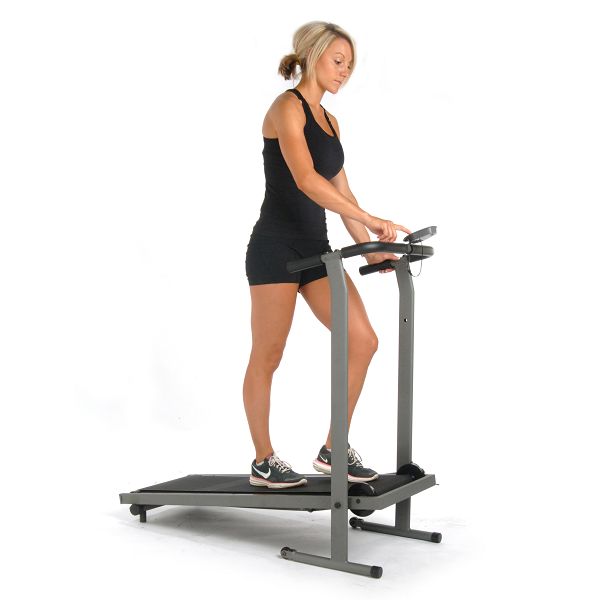 ---
Folding Treadmills
Motorized folding treadmills give you the space-saving benefits of a manual model, while allowing you to reach higher speeds for jogging and running.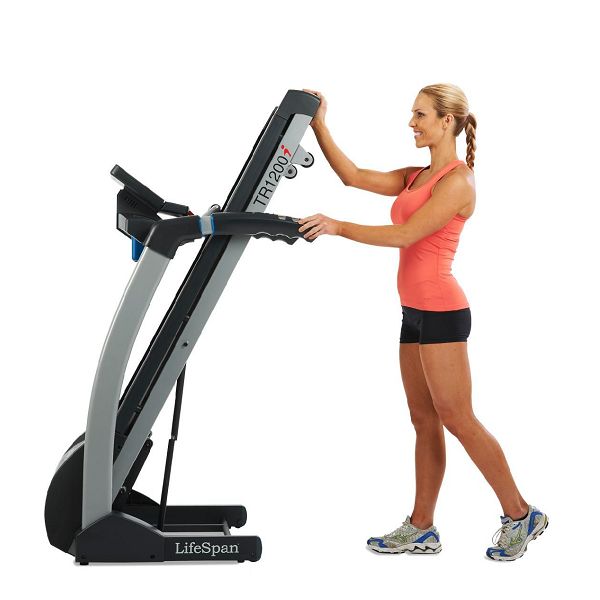 Occasional runners - If you typically don't run fast or over long distances, folding models will give you just enough space to get a light jog going. Keep in mind the motor size you need for your workout style when buying these treadmills.


Perfect for apartments and small spaces - These are good options if you live in an apartment or small house. Just open it up for a quick cardio workout, and break it down quickly when you're done.


More customizable features - Whether you want to listen to your favorite workout mix or load your most recent progress, advanced consoles make your life easier while you work up a sweat. Some models allow multiple users to program their preferences and sessions, so your whole household can use the equipment with ease.
shop all folding treadmills
---
Running Treadmills
With a wide belt, sturdy deck and long platform, these models are built to handle mile after mile of running.

Endurance runners - If you're an athlete training for a long-distance run, running treadmills give you the space and support needed for intense training.


Taller athletes - With a fixed base and long belt, these models allow for natural movement without needing to compromise the blessing of a long stride.


Incline training - Non-folding designs typically have higher max inclines for steep hill runs, allowing you to burn more calories as the slope increases.


Workout versatility - Higher-end machines typically have more options for you to fine-tune your workouts and get a totally customized cardio session whenever you want.
shop all running treadmills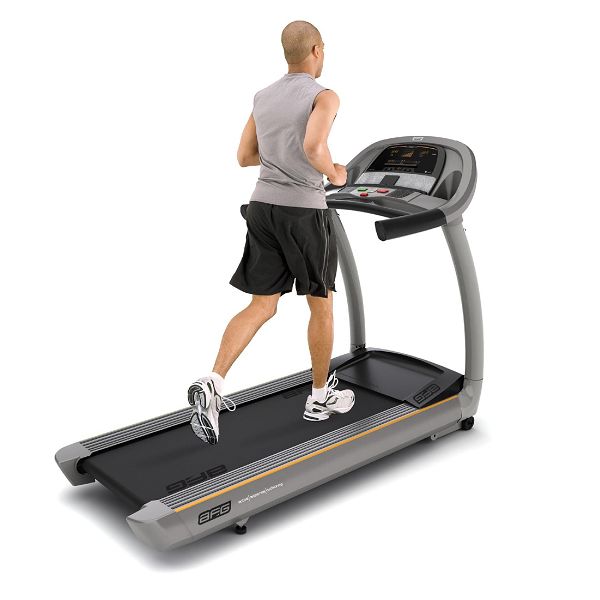 ---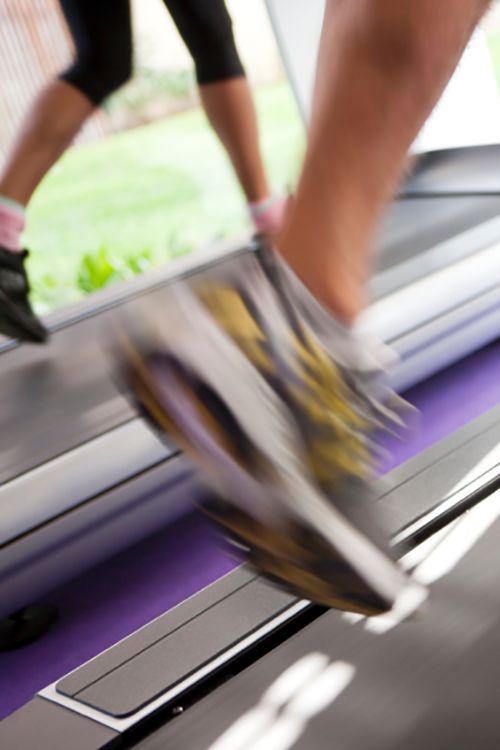 Performance
Incline - An adjustable incline adds intensity to your workouts by mimicking uphill walking or running. This feature is designed to help you burn more calories and target muscles in your calves, glutes and hamstrings.


Decline - Some treadmills offer an adjustable decline, since downhill walking targets different parts of your body. Downhill movement can work your hip and knee extensors, which may be especially helpful if you utilize an incline feature on your home equipment for a more balanced workout.


Adjustable stride length - Taller runners can benefit with an extended deck to accommodate their longer legs and distance between steps for a natural stride and rhythm.


Horsepower - Motors featuring higher CHP ratings offer more power, allowing them to operate more quietly and efficiently than low-power models that need to work harder to achieve the same speed.


Motor size - Your exercise style should determine the motor size on your treadmill. Look for a motor with a 2.0 continuous horsepower (CHP) or higher if you plan to use your equipment for walking. For more intense routines, consider a 3.5 CHP for jogging and 3.0 CHP or higher if you're primarily a runner. For an exerciser over 200 lbs., add 0.5 CHP to your target motor size.
---
Consoles
Screens - Many console displays feature beautiful LED or LCD screens to show your at-a-glance running stats and programs. You can take your workout to the next level with advanced features like web browsing, movie and music streaming and more for serious workout entertainment.


Health data and vitals - Many models track heart rate, blood pressure and other useful health data plus distance and workout intensity, so your routine can adjust from day to day.


One-touch speed - Get back to your target speed with one simple push of a button without needing to navigate through other menus or features. This is a great option to pick up where you left off the day before in your training.


One-touch incline - After you find your perfect speed, tap the one-touch incline selection for your ideal incline level for targeting specific muscles in your legs.
---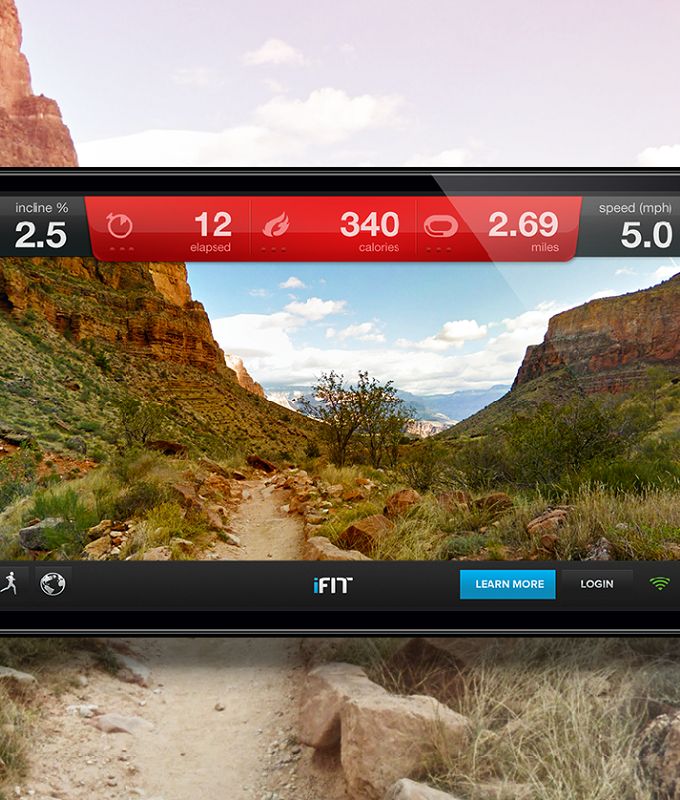 Programs
Web integration - Some advanced models allow you to vary your routine with real-life inspiration. Pick a location around the world for a run, and the incline automatically adjusts to mirror your geographic selection.


iFit treadmills help you stay on top of your stats and motivate you to run just one more mile. Spruce up your home workout routine or join others in a community setting. iFit helps you take your health to the next level with hundreds of programs and thousands of workouts.


Pre-programmed workouts - Choose from a wide variety of pre-programmed workouts designed for anyone from beginners to advanced athletes. These programs typically target specific needs, like fat-burning or maintaining an ideal heart rate. You can also find treadmills with innovative hill training terrains for a more strenuous and exciting session.


Interval training - This is another pre-programmed exercise designed to get your heart rate pumping in preset intervals. Select from various levels to test your physical abilities. During this workout, the speed and incline change in short sessions, targeting your fast-twitch, anaerobic muscle fibers.
---
Decks
Cushioning - A cushioned deck can help reduce stress on your joints, knees and legs. Models with an adjustable setting can accommodate a household of runners with various needs, while a harder deck more closely resembles roads or pavement and may resist early wear and tear.


Deck width and length - A treadmill with a wider, longer deck allows you to move more naturally and get on/off it more easily. Look for a model that can accommodate your normal stride and physical size without adjusting how you run or walk.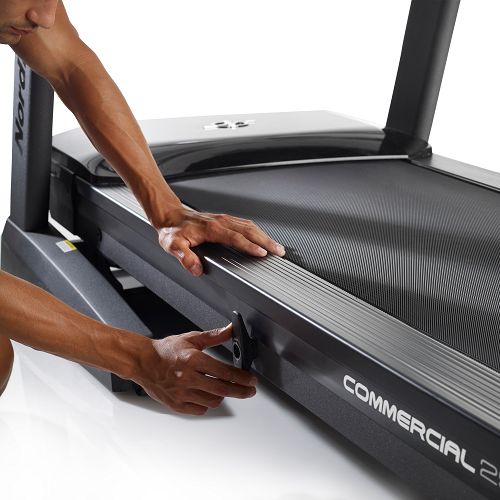 ---
Conveniences
Water bottle holder - A console water bottle holder helps remind you to stay hydrated while you work up a sweat.


Pulse grips - Check your heart rate in an instant with a convenient pulse grip on your machine. The sensors are able to accurately determine your pulse during a session, allowing you to measure your heart rate against the target zone for your age group.


MP3 Port - Cue your favorite music in an instant with an MP3 port. These convenient ports allow you to plug in your own MP3 player for easy access to your music library.


Bluetooth - Sync your equipment to a laptop or smartphone to view and track distance walked, calories burned and more data with a wireless Bluetooth connection. This is a great feature for anyone who divides their time between a home gym and the neighborhood fitness center.


Speakers - Unplug your earbuds and let a high-quality sound system fuel your workouts. Some models also feature surround sound for a more immersive experience.


Tablet holder - Relax and enjoy your favorite shows or movies using a tablet holder. Simply prop up your reader or tablet, and you're free to multitask while you get your blood pumping.
A Beginner's Guide to Buying a Treadmill
---
---
---