Treadmills vs. Incline Trainers
A treadmill and incline trainer might look similar at first glance, but each offers you a number of different fitness challenges. Whether you're training for a marathon or trying to shed off a few pounds, having the right cardio machine will make all the difference. Here are some features to consider, so you can decide which one will help you reach your goals.
| | | |
| --- | --- | --- |
| | Treadmill | Incline Trainer |
| Incline | Up to 15% | Up to 50% |
| Decline | N/A | Up to -6% |
| Deck Cushioning | More | Less |
| Speed | Faster | Slower |
| Training modes | More | Less |
Treadmills
Advantages of Treadmills
Best for runners - If you're planning to do serious running, a treadmill delivers the needed cushioning and speed to keep you comfortable and working hard.
Varied training - The number of different training modes will help you vary your cardio program to keep pushing your body and avoid workout boredom.
Large deck - The running deck on treadmills is larger, allowing you to obtain a longer stride as you jog or run.
---
Limitations of Treadmills
Limited incline - If you're trying to train for runs on big hills, a treadmill is typically restricted to a maximum incline of 15%.
No decline - Running downhill works different muscle groups and requires training, but a standard machine lacks this function.
---
Incline Trainers
Advantages of Incline Trainers
High max incline - Walking or running at steep inclines has been proven to burn more calories than performing those same activities on flat ground.
Decline - The negative gradient works different muscles to prepare your lower body for the rigors of undulating terrain.
Best for walkers - If your body can't handle the stress of running but you still want a strenuous workout, the intense incline and decline will help get your heart pumping.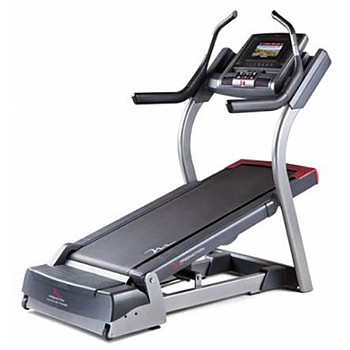 ---
Limitations of Incline Trainers
Reduced cushioning - Most incline trainers don't have as much deck cushioning as treadmills, making them harsher on your joints when running.
Slower - Incline trainers often don't have the same max speed as a standard treadmill.
Smaller deck - Since these machines assume you'll be using an incline or decline, they've shortened the deck to account for the change in stride length.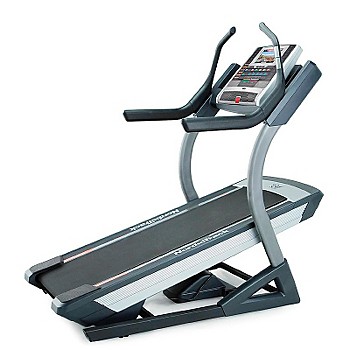 ---
---
---