Fitness 101: What is a Fitness Tracker?
Fitness 101: What is a Fitness Tracker?


A fitness tracker is a wearable device that measures your physical activity daily, so you can monitor health and fitness goals. A tracker can record a person's steps, burned calories, heart rate and sleep patterns. Small and compact, this device is convenient for tracking data when you're running, lifting, biking or simply moving throughout the office. While most models can be worn around your wrist, some designs can be clipped on your shirt or carried in your pocket.
Fitness trackers measure motion and are equipped with accelerometers to track movement in all directions. A gyroscope measures orientation and rotation while an altimeter records altitude. The data from all these sensors is then collected and combined to provide an accurate reading.

Benefits of a Fitness Tracker
It records physical activity as well as sleep patterns for a more detailed analysis of your daily routine.
This fitness accessory allows you to focus on personal goals and stay focused, letting you take accountability and stay motivated.
Many models are small, lightweight and can be worn around your wrist.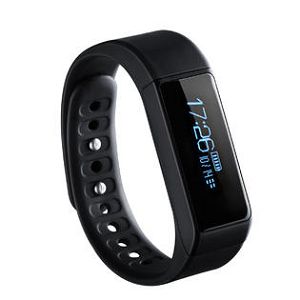 ---
---
---