How to Set Up a Yoga Studio at Home - Sears
Space for Zen: Designing Your Own Home Yoga Studio



Practicing yoga can be deeply calming and revitalizing. In your busy lifestyle, it's important to soothe your mind and body with meditation and strength-training. Instead of taking an impersonal yoga class or practicing in a loud local gym, you can create a home yoga studio to find inner peace in a sanctuary all your own. With these simple tips, you can set up a space that is uniquely yours, perfectly establishing balance in your world.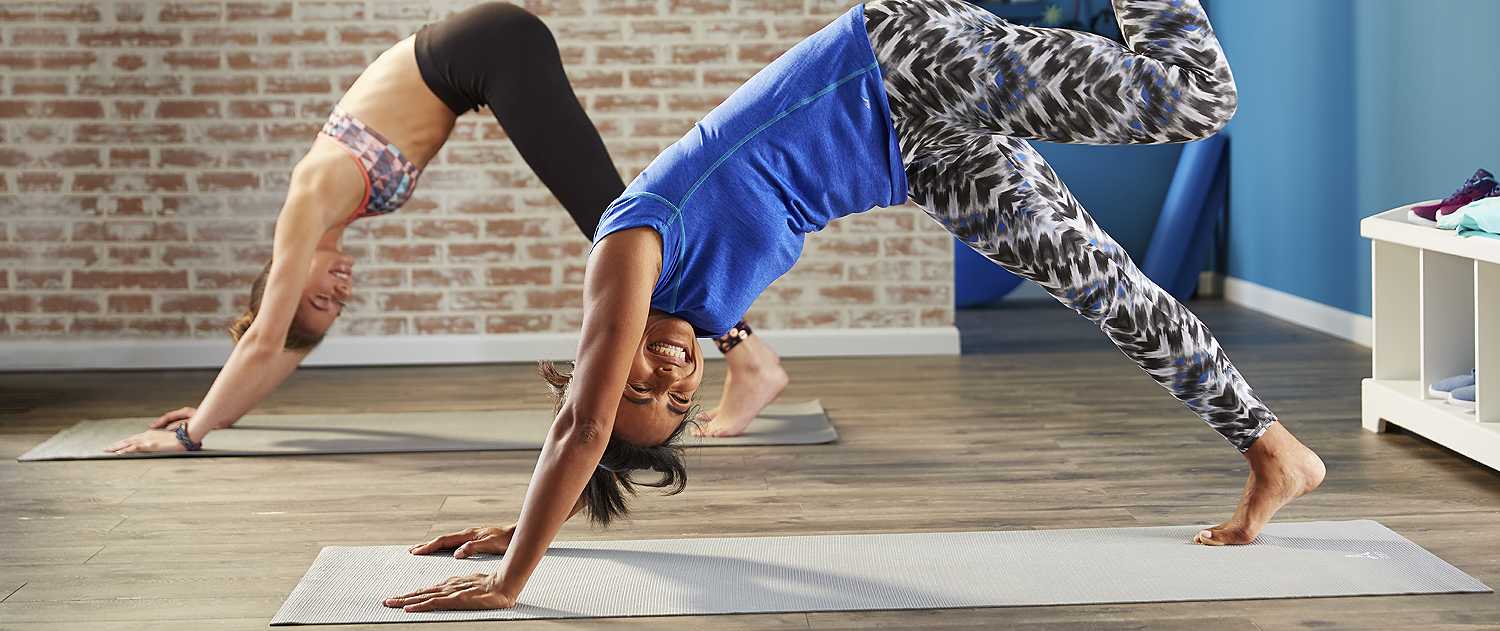 Find the Right Space
You'll want a room or an area that's large enough for you to move around and stretch your entire body out if you're lying down. For good measure, stick with a space that's at least 10' x 10'. You'll also need a flat surface to practice on, whether it's a hard floor, like wood, or plywood over carpet underneath a large mat for balance.

Make It Zen
Try to find an area that you can close off from the rest of your home, so you're free of interruptions when you practice. You'll also benefit from a room with individualized temperature controls, whether from zoned temperature control or a heating or cooling unit in the room. When you practice yoga, you'll want to find a temperature that best suits your personal preferences. Lighting is something you'll want control of as well. If there's a window, you may need blackout curtains to reduce bright sunlight. Light switches or fixtures with dimmers are ideal for home yoga rooms.

Create a Calm Sanctuary
Once you've chosen a space that can be dedicated to your home yoga studio, you'll want to decorate the area to promote relaxation and meditation. The atmosphere of the yoga room can affect your practice. Paint the walls a soothing, natural color, like a taupe or gray. The most important aspect of the color is that it evokes the right feeling in you, so decide on a color that will inspire your practice.

Keep Décor Simple
It can be motivating to hang up one or two inspirational images, phrases or words, but don't over-crowd the room with posters and accents. Clutter in your meditation space can be distracting, taking focus away from your practice. While a mirror can help you monitor your body positions, it might be a good idea to cover it with a cloth or curtain when you want to meditate. The key is to always leave room to just focus on your mind and body.

Keep Gear Within Reach
When you practice this workout routine, you'll need a yoga mat. However, there may be other pieces of yoga accessories that you use regularly. Make sure that everything from blocks and foam rollers to pillows and resistance straps are within reach while you work out.
---
---
---