A Beginner's Guide to Buying a Tent

Whether you need a base camp for summer activities on the lake or a backcountry shelter from the storm, a tent offers a dry and cozy respite in the great outdoors. Selecting the right tent starts with determining what environment you'll be camping in and how many people you want to fit inside. Other important considerations include how much weight you're willing to carry and how easy it is to pitch the tent.

Dome Tents
These tents feature a high center that tapers into sloping walls.
Stormy nights - Aerodynamic and stable, dome tents are designed to shed wind and precipitation.
Campgrounds - Roomy enough for a person to stand up in the center, dome tents are a comfortable option for campground camping.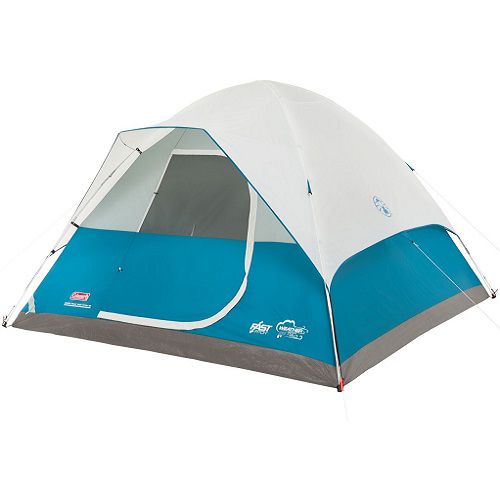 ---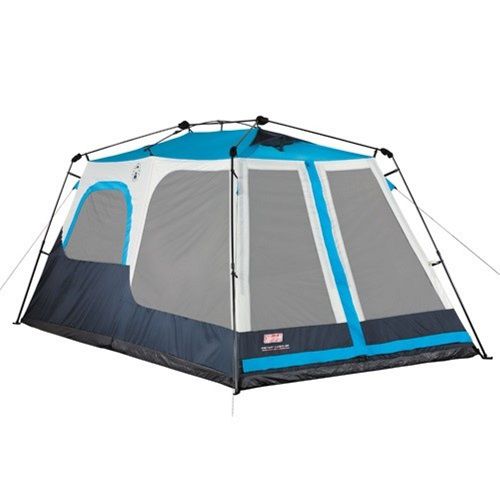 Cabin Tents
These square-shaped tents come with high ceilings, vertical walls and sometimes feature room dividers.
Family camping - Vertical walls maximize living space, while room dividers provide privacy for sleeping and changing clothes.
Room for ammenities - The tall peak height of cabin-style tents can accommodate air beds, cots, folding chairs and more to make your quarters more comfortable.

---
Three-Season Tents
These backpacking tents feature a combination of ventilation and weather protection, designed to keep you dry and cozy from spring through fall.
Casual backpackers - Three-season tents are built to withstand wind but not heavy gales or snow. They're best used in spring, summer and fall, when most backpackers are hitting the trails.
Lightweight hiking - Ample mesh panels create a lightweight design that is preferred by hikers looking to shed excess backpack weight.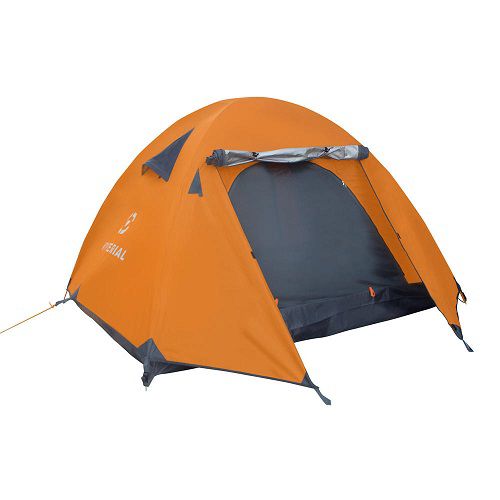 ---
Ultralight Tents
Designed with ultralight materials, this type of tent ranges from mummy-style single-person versions to compact two-person designs.
Minimalist backpackers - For hikers who are counting every ounce, an ultralight tent is a great way to minimize space and weight inside a backpack.
Climbers - Mummy-style, or bivouac, tent take up little ground space and can be pitched on narrow rock ledges.
---
Capacity
Cabin-style and dome-style tents typically sleep four, six or eight people.

Backpacking tents are more snug and sleep between one and four people.

If you're going on a long outdoor excursion, you'll want as small a tent as possible to cut down on weight.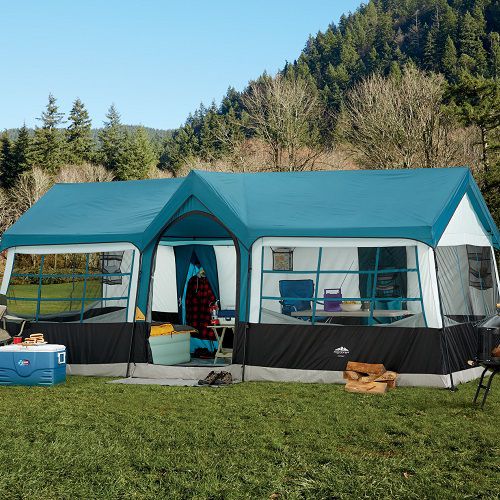 ---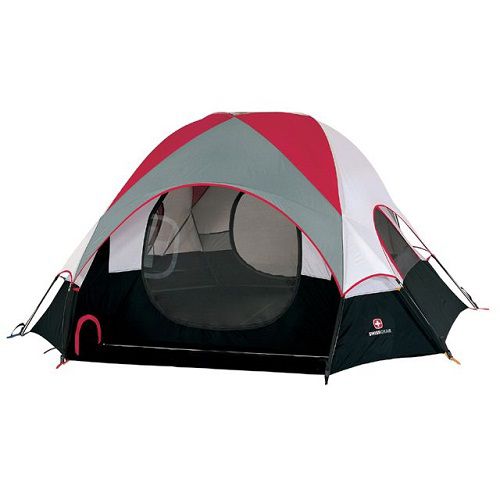 Ventilation
The more mesh panels on a tent, the more ventilation it will receive.

Three-season tents typically feature more mesh paneling, while mountaineering tents use more solid paneling.

A rainfly can be added over mesh walls to retain warmth and keep out precipitation.

---
Materials
Tent materials - Polyester tents are more water resistant & better withstand exposure to sunlight. Nylon tents are tougher and more abrasion resistant.
Pole materials - Most tents use aluminum poles because of their strength, durability and lightness. Some high-end tents use carbon fiber poles, which are lighter.

Conditions on the trail - Take note of the types of conditions, length of trip & other factors to find a tent with the materials best suited for your journey.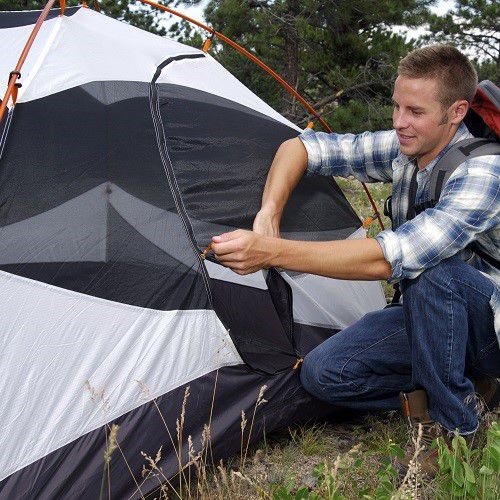 ---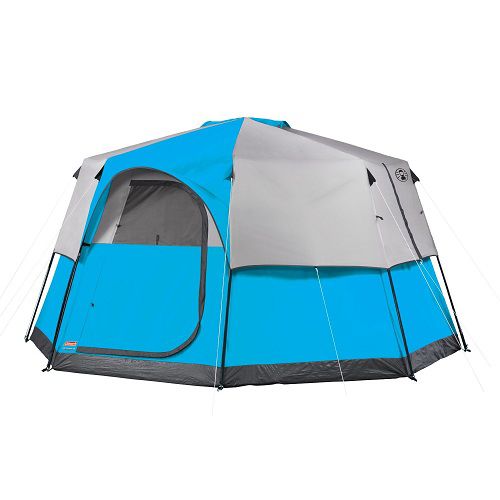 Rainfly/Vestibule
Polyurethane - Rainflies are coated with polyurethane for waterproofing.
Partial covers - Partial rain covers only the top of the tent and are popular on campground tents.
Full cover - Full covers extend to the base of the tent and are popular on backpacking tents.
Vestibule - Some models feature a vestibule for storing packs and boots out of the rain.

A Beginner's Guide to Buying a Tent
---
---
---