How to Pitch a Tent: 7 Tips to Know
How to Pitch a Tent: 7 Tips to Know


Pitching a tent for the first time can be confusing, even for seasoned campers. Before hitting the trails for your next big adventure, practice setting up your new tent in your yard to ensure you know where to connect the poles and stakes and how to attach the rainfly. When in doubt, it's always a good idea to carry a copy of the tent instructions on your first couple trips.

Choose an Appropriate Campsite
Find a flat spot that is free from roots or large rocks. Remove any small rocks and twigs that could puncture a hole in your tent or tarp. Pitch your tent well away from campfires, dry creek beds that may flash flood and trees that could drop branches.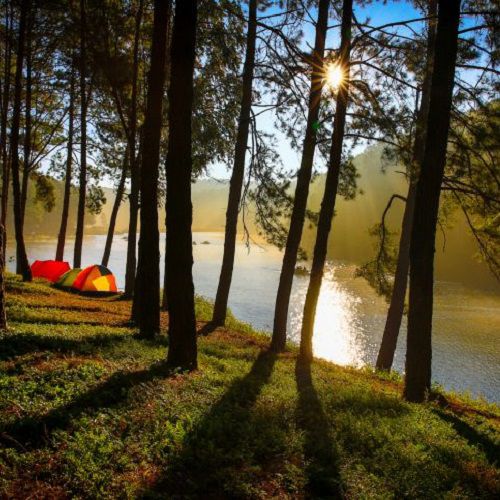 ---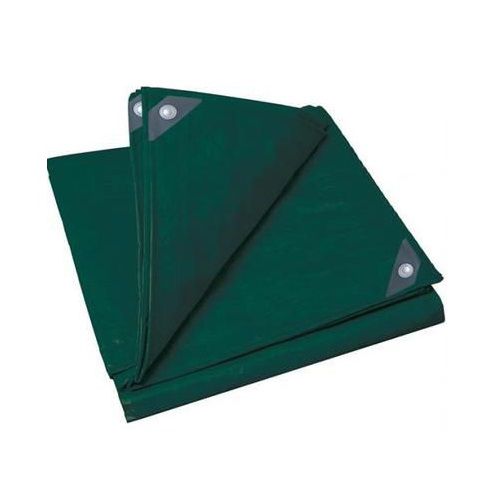 Lay Down the Tarp
Place a plastic tarp on the ground to protect the bottom of your tent from abrasions and to keep moisture from absorbing into the tent material. Most tents are sold with a tarp that matches the tent's shape and size.

---
Lay the Tent on Top of the Tarp
Lay your tent flat with the bottom side touching the tarp. Position the tent door in the direction you want it to face. Tuck the tarp underneath the edges of the tent so that rain won't pool on the tarp and run underneath the tent.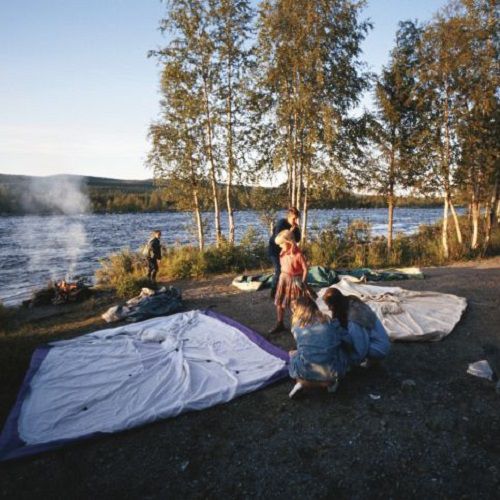 ---
Connect the Tent Poles
Most tent poles are made from aluminum and bungee cords and are designed to easily snap together. Connect your tent poles and lay them flat on the ground.

---
Attach the Poles to the Tent
Some tents feature clips that attach the tent walls to the poles, while others feature sleeves that you must slide the tent poles into. Read the directions for your tent to determine how and where your tent poles attach to the material.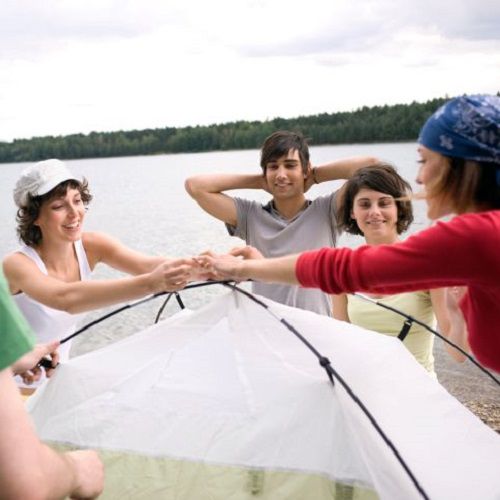 ---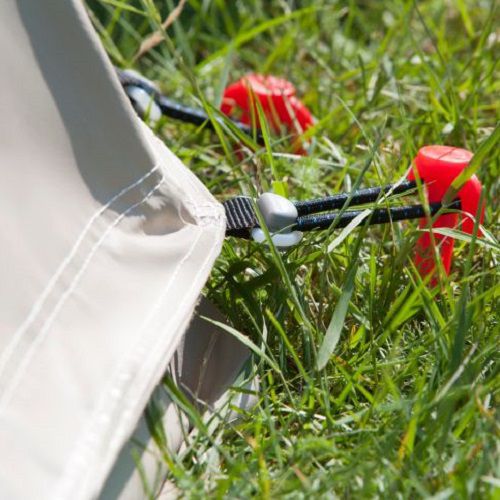 Stake the Tent to the Ground
Stakes keep your tent secure in strong winds and keep the walls taut so that you have more room inside. Push the sharp edges of the stakes through the stake loops and into the ground as far from the tent is you can easily pull them. Be careful not to bend the stakes out of shape.

---
Attach the Rainfly
Attach the rainfly to the top of your tent to protect it from rain. Again, read the instructions that accompany your tent to understand exactly where the attachment points of your rainfly connect to the tent.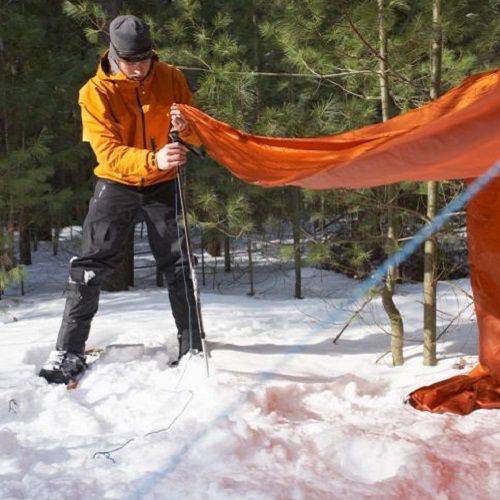 ---
---
---