A Beginner's Guide to Buying an Above-Ground Pool | Sears
A Beginner's Guide to Buying an Above-Ground Pool


From throwing pool parties to cooling off in a backyard oasis to swimming laps for exercise, you'll love having your own pool. With a variety of options, you'll want to know what model and design is right for you. Learn about the different types of above-ground pools so you can make the right decision in building your perfect backyard getaway.

---
Types of Above-Ground Pools

Metal-Walled Pools
The most durable type, metal-walled pools have aluminum, steel or resin walls and a heavy-duty frame protecting the vinyl liner. These pools often require professional installation, but they're designed to last for many years.
Ideal for pool parties - If you're planning on having a lot of people in and out of the pool for summer parties go with a model that's built to withstand heavy use.


Good long-term option - Metal-walled pools will last for over ten years. If you're in a home that you plan to stay in for a long time, or you have younger children, these pools may be exactly what you need.

Shop all metal-walled swimming pools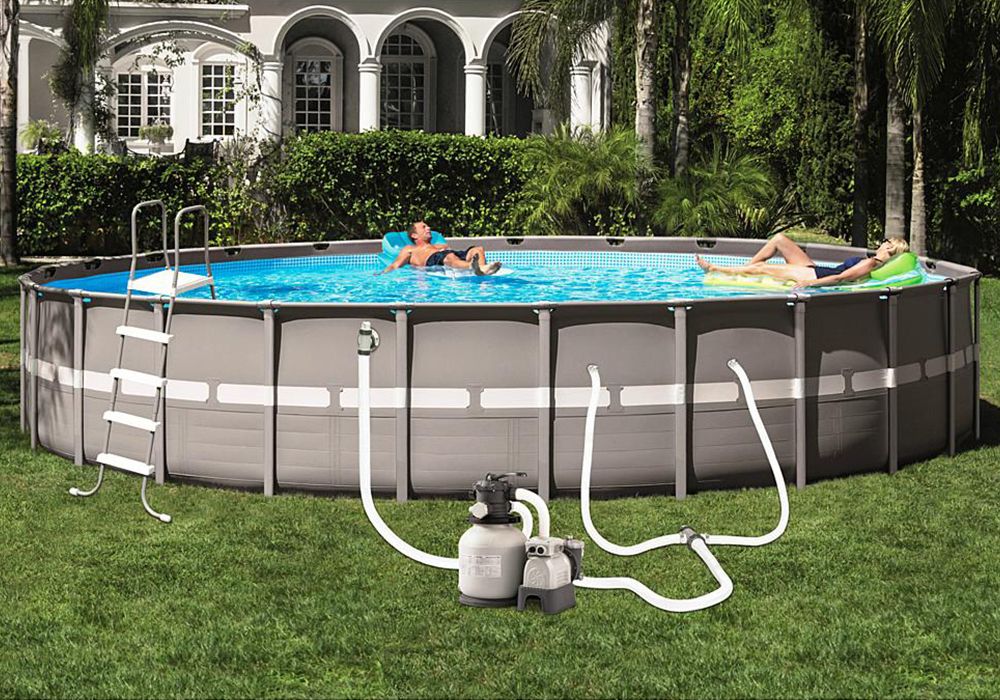 ---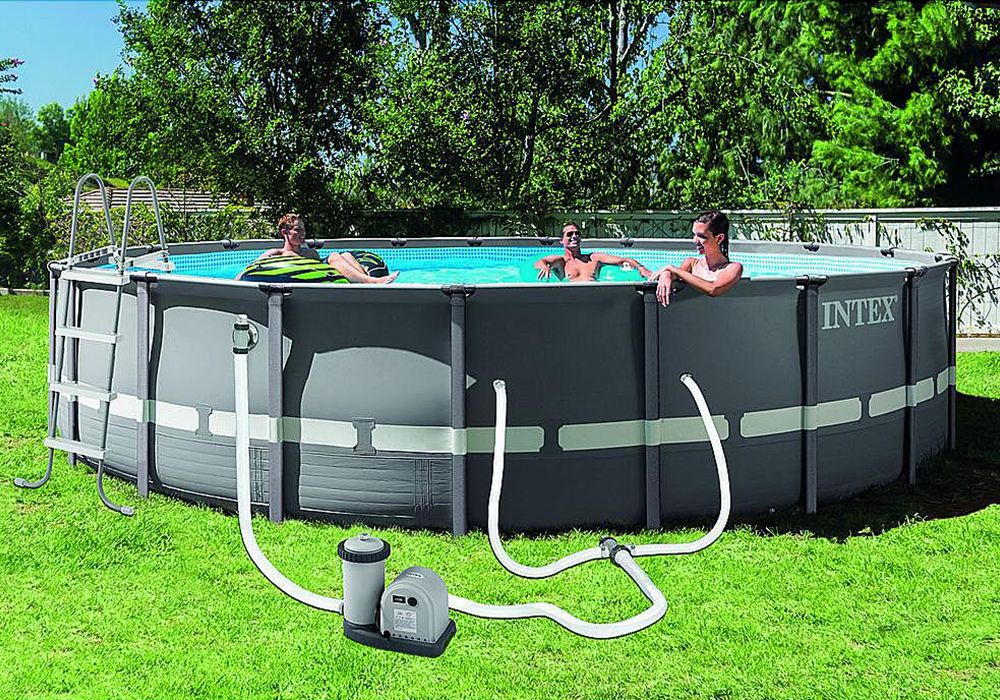 Frame Pools
These above-ground pools have a metal frame infrastructure that holds a vinyl liner or galvanized-steel walls in place. These models aren't as sturdy as hard-sided pools, but they're designed to withstand regular use.
Affordable choice - If you're longing for a hard-sided pool but it's not in your budget, frame pools are an excellent alternative. They're sturdy enough to last for several years and are notably less expensive.


Easy to install - If you want to save money by installing a new pool by yourself, frame models are simple to put together in a few short hours.

Shop all frame pools


---

Ring Pools
These models have an inflatable ring around the top that rises with the water level, which serves to hold the vinyl pool in place.
Temporary solution - These are good options if you know you won't be living in your current home for long or if you want to throw a pool party for your child's birthday. These pools are inexpensive and reliable options for short-term use.


Kid friendly-designs - Ring pools are available in smaller sizes to accomodate young children.

Shop all ring pools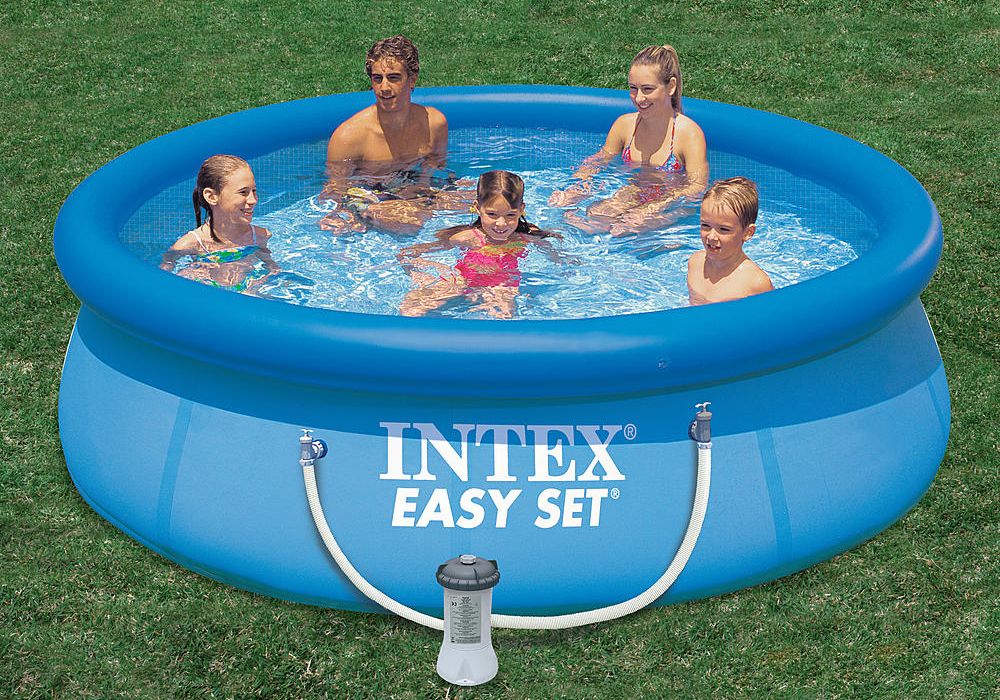 ---
Features of Above-Ground Pools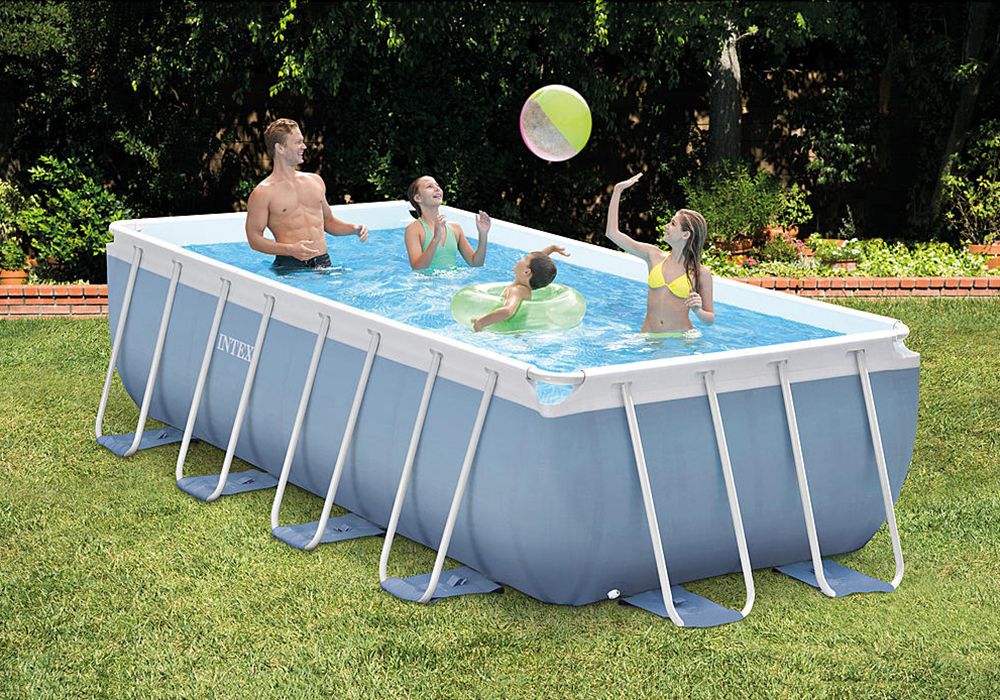 Designs & Materials
Round, oval & rectanglar above-ground pools are available.


Steel-walled pools are most reliable when they are made of galvanized steel or heavily coated with resin or epoxy to protect the steel from rust.


Aluminum walls are a reliable, no-rust option that may corrode over time if they're not properly maintained.


Resin walls are the newest type of pool wall available and can be the most reliable with UV coating that protects the pool from damage.


Liners and pool walls come in a variety of patterns and designs to accommodate your style.

---

Pool Filters
Pool filters help circulate and filter water to keep it clean by removing tiny particles and dirt.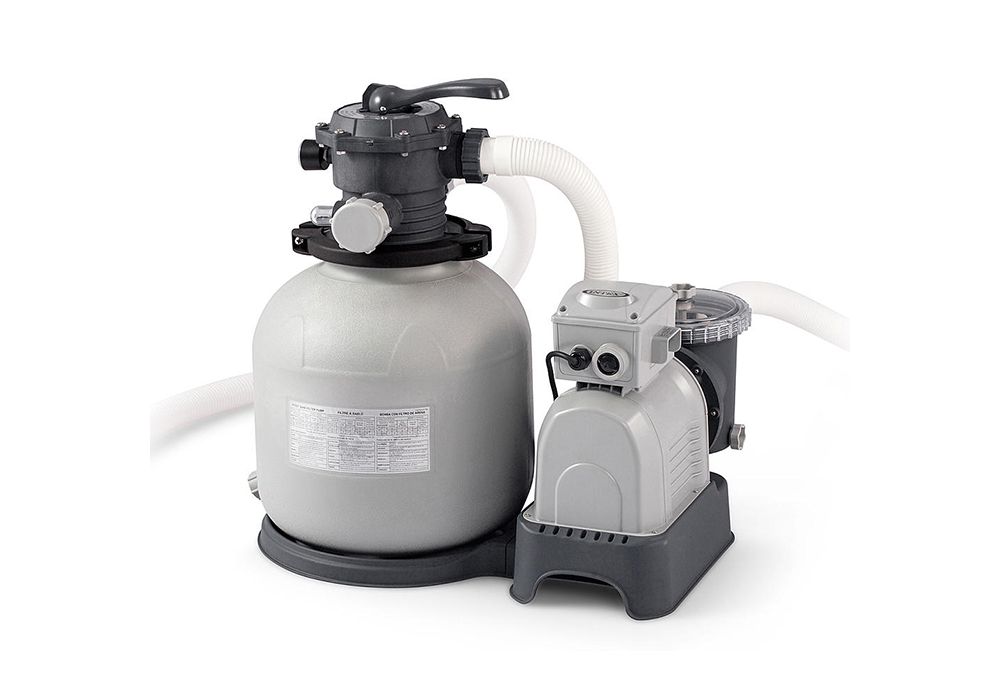 ---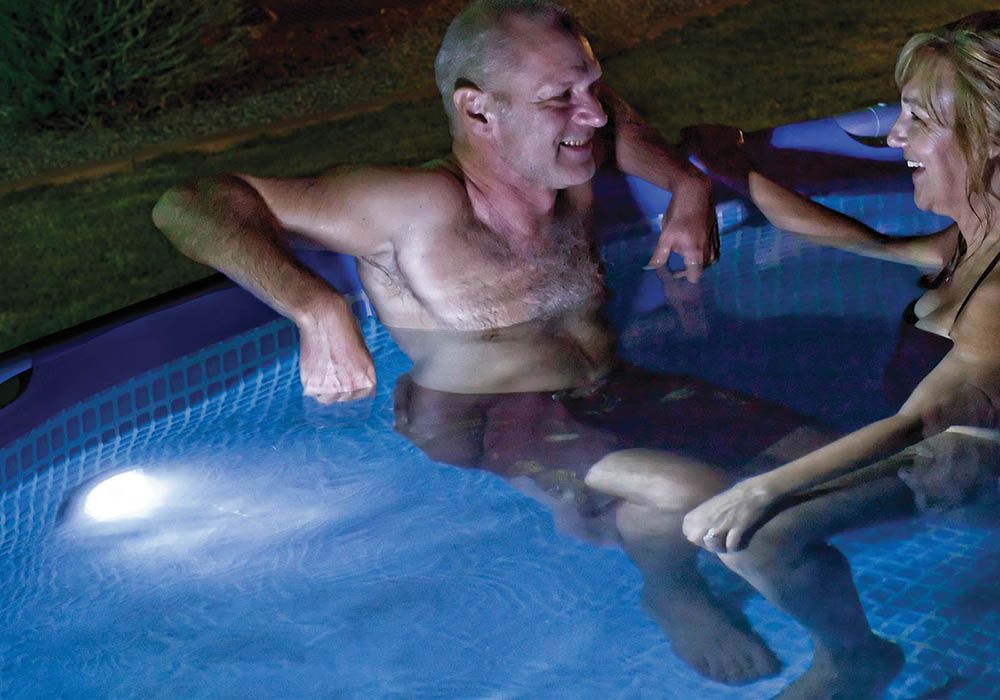 Pool Accessories
Pool heaters can extend the seasonality of your pool by several weeks for pool owners in locales with changing climates.


Solar pool covers use the heat of the sun to warm the pool water when the pool is not in use.


Pool fences can be installed along the top edge of the pool in order to keep people from climbing in over the side.


Pool alarms sense when people or objects enter the water.


Pool lighting can be installed to safely illuminate nighttime swims.

Winterizing Gear
Winter covers are designed to protect the inside of the pool from cold conditions.


An air pillow is designed to prevent freezing water from damaging the pool walls when the water freezes and expands.


---
---
---