Bike Safety Tips: Biking Do's & Don'ts


Riding a bike can be both entertaining and a great workout as well. However, when you take your bike out on the road or on the trails, you can get hurt if you don't exercise caution and follow basic cycling safety rules. Following a few simple tips when riding your bike can help lower your chances of accident and injury.

---
Wear a helmet - Donning this protective bike gear won't prevent an accident but it can help protect your head if you're in one.
Bring identification - It's important to carry something with your name and an emergency contact number in case you're unable to relay the information.
Check the weather - It might not be accurate all the time, but knowing the forecast will let you know if you need to bring along rain gear or choose another mode of transportation.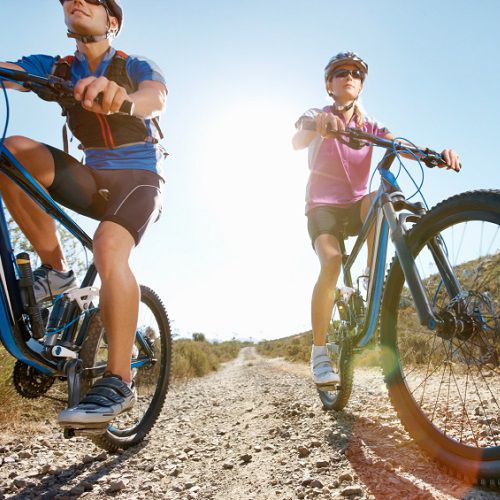 Choose a safe route - Avoid busy roads as often as possible. Consider the amount of traffic, the speed of traffic and the size of the shoulder, if any, that's available.
Follow the rules of the road - Obey stop signs and traffic signals and be sure to signal your turns so other motorists know where you're going.
Stay alert - Be aware of your surroundings, from motorists, pedestrians and parked cars to debris and potholes.
Perform a pre-ride check - Check your seat height, tire pressure and your brakes before heading out the door.

---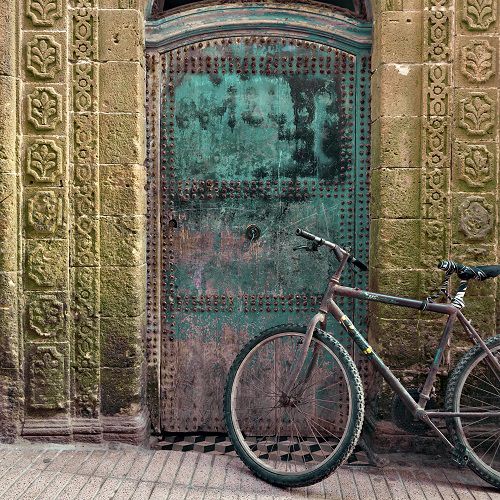 Don't ride against traffic - Motorists generally don't look for bicyclists riding against traffic, and riding on the wrong side of the road can increase the speed of a potential crash.
Don't wear headphones - You won't be fully aware of what's going on around you if you can't hear your surroundings.
Don't ride in the door zone - When riding along parked cars on the road, be prepared for opening doors. Watch for people in cars who might be exiting a vehicle and leave up to 4 feet between you and parked vehicles to help prevent an accident.

Don't ride at night without the proper gear - In addition to a headlight and rear reflector, wear light-colored clothing and reflective gear if you're riding at night or when visibility's low.
Don't neglect your bike - Regular bike maintenance is important to keep your bike operating smoothly and more safely.
Don't forget your emergency kit - Bring along a tool kit, patch kit and hand pump so you're prepared for roadside emergencies.

Bike Safety Tips: Biking Do's & Don'ts
---
---
---