7 Cleaning Hacks for Your Bathroom - Sears
7 Cleaning Hacks for Your Bathroom

Though it's not anyone's favorite place to clean, it may be the space in your home that needs it the most. Instead of using harsh chemicals and disinfectants, there are lots of ways to tackle pesky bathroom chores with simple items you may already have. Here are 7 hacks for cleaning the bathroom with common household items.

On the Spot
Unsightly water spots can pop up anywhere in the bathroom, especially on your plumbing fixtures. Cut a lemon in half and dip the cut side into some table salt. Rub it over your fixtures to not only get rid of those unsightly spots, but to leave your bathroom with a fresh lemony scent.

Steam Clean
Hopping out of the shower to a fogged-up mirror is frustrating during the morning routine. Avoid smearing through the steam by applying some shaving cream on a microfiber cloth over the entire mirror during your next bathroom cleaning. Let it dry, then buff with a different clean, dry cloth.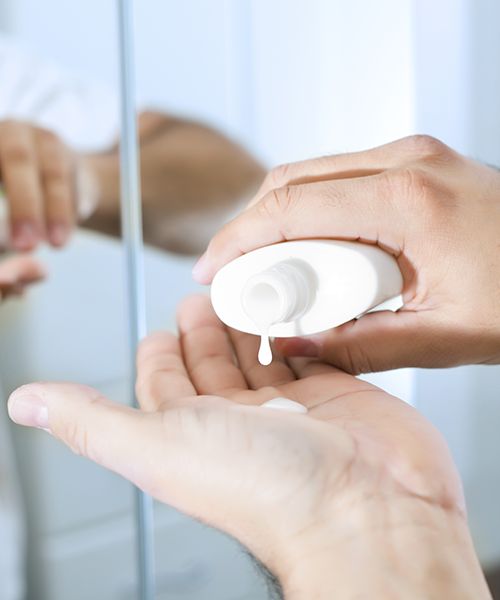 Hard Water Made Easy
If you have hard water that's created a ring at the bottom of your toilet, a pumice stone is the secret weapon to making it look pristine. If your problems are deeper than hard water, pouring a 2-liter bottle of cola into the toilet and letting it sit overnight will work wonders in removing rust stains.

Say Bye to Soap Scum
If you want to cut down on shower cleanings, hang a small squeegee on a wall hook. After each shower, wipe down any leftover wall droplets to prevent soap scum from forming. An extra few seconds a day will prevent a good 10-minute chore come cleaning time.

Mold Managed
Humid showers are a desirable environment for mold to form, and sometimes it doesn't seem to want to clear out. Fill a spray bottle with witch hazel and add several drops of essential oil, and spray the mold daily until it finally vacates.

Sea Salt Scrub
If there's an unsightly ring or buildup on the floor of your tub, you can rub it away without cleaning chemicals. Halve a grapefruit and dip it in sea salt, and use that to scrub the bottom and sides of the bathtub.

Down the Drain
If keeping your tub clean seems like a hassle, a slow-moving drain could be to blame. Allowing water to sit for any length of time hastens the formation of soap scum, stains and even mold. Instead of industrial drain cleaner, drop a few tablespoons of baking soda and then pour 2 cups of white vinegar on top. Let it sit for up to 15 minutes before flushing with hot water.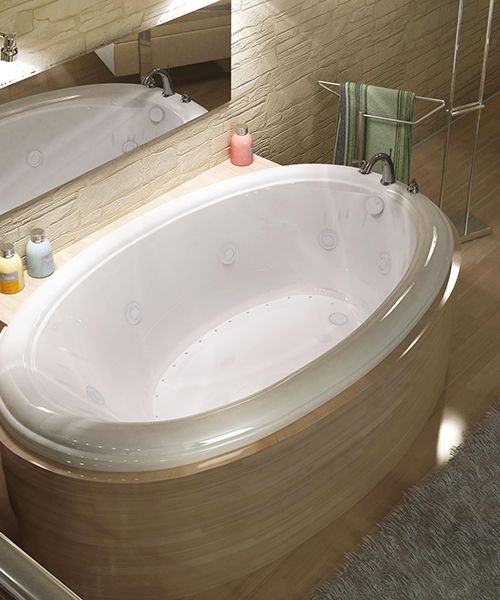 ---
---
---