A Beginner's Guide to Buying Bedspreads
A Beginner's Guide to Buying New Bedspreads
Getting a restful night's sleep requires more than just a comfy mattress. The right bedspread can keep you warm, so you can fall asleep in no time. Aside from picking a color or design that fits your bedroom, here are some features and types of bedspreads you should consider.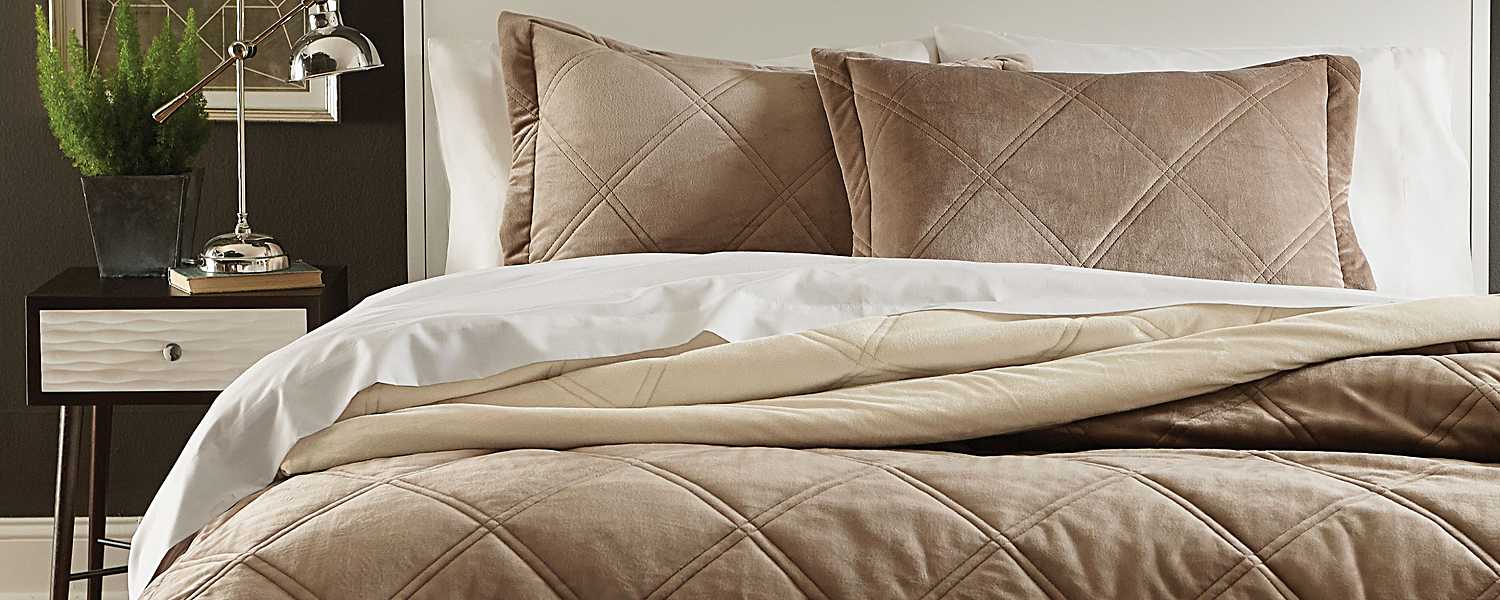 Comforters
Made with two layers of fabric sewn together and filled with down, wool, cotton or a mixture of materials, comforters are specially designed to retain extra warmth.

Benefits & Uses...
Down vs. down alternatives - While some varieties are stuffed with wool and cotton, many comforters are filled with down and down alternative. Down filling is made of duck or geese feathers and creates ample insulation without being too heavy. Down alternatives use synthetic material like polyester and are best for people who are allergic to traditional down.

Seasonality - Since comforters tend to be stuffed with down or other highly insulating materials, it holds in the most heat for fall and winter months. If your bedroom tends to be chilly, you'll want a one with a high fill to keep you toasty.

Stitch types - Box-stitch comforters have sewn through boxes that hold pockets of down or other filling in place. Baffle-box stitch designs have small walls within the boxes that help these bedspreads keep their loftiness and retain more insulating air.

shop all comforters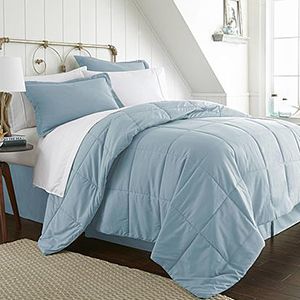 ---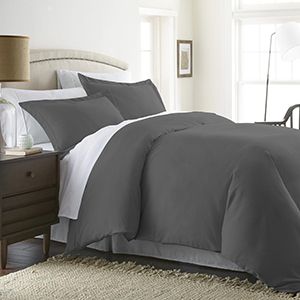 Duvets
Duvets are soft, flat bag-style bedspreads with filling stuffed inside. These options can be covered with cotton or cotton-blended duvet covers.

Benefits & Uses...
Batting - Duvets have traditionally been filled with down, feathers, wool, and silk and to hold in an optimal amount of heat. Synthetic fiber fillings are ideal hypoallergenic options and typically won't attract dust mites and other irritants.

Seasonality - Whether they're synthetic or down-fill, duvets are designed to keep you as warm as possible during cooler nights, though some manufacturers make summer-weight duvets so you don't overheat.
Covers - Duvet covers go over a duvet. These keep you from having to use a top sheet, and they help reduce how often you have to clean your duvet.

shop all duvets
---
Quilts
Quilts are traditionally constructed with a thin, middle layer of batting sandwiched between two fabric layers. The top layer is typically created of a mixture of patterns and styles.

Benefits & Uses...
Batting - Quilts are most commonly filled with cotton, wool or polyester batting. Their filling usually has a lower fill power than other bedspead options.
Seasonality - Most modern quilts are thinner, making them ideal during warmer months. They're also good options as throws or extra blankets when used in tandem with duvets or comforters.

shop all quilts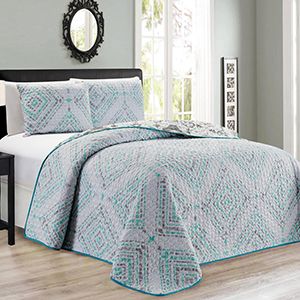 ---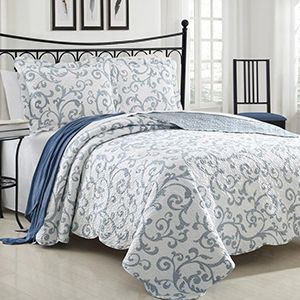 Coverlets
These types of bedding are typically designed to lie over the top of comforters or duvets, but they can also be used as their own bedspread. Coverlets are available in a wide variety of patterns and colors that make it easy to change up your style with the seasons.

Benefits & Uses...
Batting - Similar to quilts, coverlets feature a thin layer of cotton, wool or polyester, providing enough insulation without being too warm.
Seasonality - Since these are primarily decorative pieces, coverlets can be used during any season. However, if you're going to use one while you sleep, make sure to couple it with a comforter or duvet.

shop all coverlets
---
Common Bedspread Materials

Standard cotton - Its natural moisture wicking abilities and breathability help keep you cool during the summer and warmer during the winter. Cotton tends to get softer with age and won't pill, but it does have a tendency to thin over time and may not be as durable as other options.

Egyptian cotton - This type of cotton plant produces thin, fine fibers that allows for a stronger, denser weave with a softer feel. Egyptian cotton is capable of achieving higher thread counts than traditional cotton, helping these bedspreads feel even softer.

Polyester - If durability is a main concern, then polyester is your best bet. It won't thin as easily as cotton and is the simplest to maintain. You may see some pilling after multiple washings.

Microfiber - Made from super-fine thread and an interlocking weave, microfiber bedspreads are extremely soft and moisture wicking. Its construction is ultra-lightweight and quick to dry.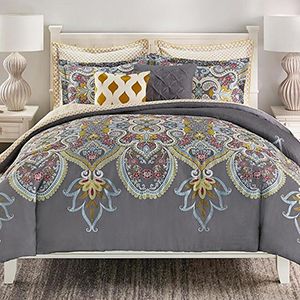 ---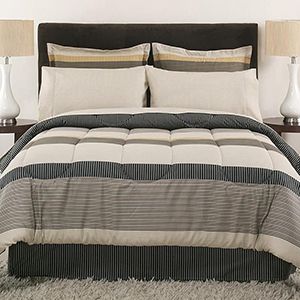 Fill Power
Fill power ranges - The fill power of a bedspread measures the "fluffiness" and is associated with the insulation rating. A fill power between 400-450 is average, 500-550 is good and 550-750 is excellent.

Low fill power - Summer-weight fills are on the lower end of the scale. Since the temperature won't be as low, you won't need the full fill power.

High fill power - For maximum warmth during the winter, you'll want to pick an option with a higher fill power range.
---
Thread Count
A bedspread's thread count refers to the number of horizontal and vertical threads per square inch. Typically, a higher thread count means the comforter will feel softer.
Standard thread count - Most bedspreads have thread counts that range from 200-800. A lower thread count is ideal if you have a flat sheet or other blanket between you and the bedspread.

High thread count - A count between 800-1,000 is common with luxury bedding. A higher thread count comforter if you typically skip the flat sheet and sleep with just the comforter.
---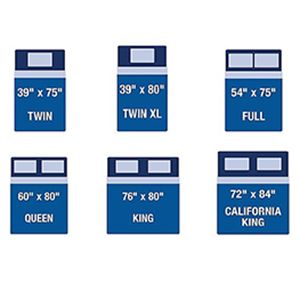 Bedspread Dimensions
Bedspreads come in a wide variety of sizes to fit your mattresses, including twin, twin XL, full, queen, king, California king and more. Here are common dimensions to keep in mind when choosing your bedspreads.



Learn more about standard mattress dimensions.
---
---
---