How to Take Your Windows to the Next Level | Sears
How to Take Your Windows to the Next Level


Window treatments can add so much personality to a room. From controlling sunlight to the level of privacy, curtains can enhance the style and vision of your whole house. There are three main considerations when deciding about what type of curtains you would like: length, style and fabric.

---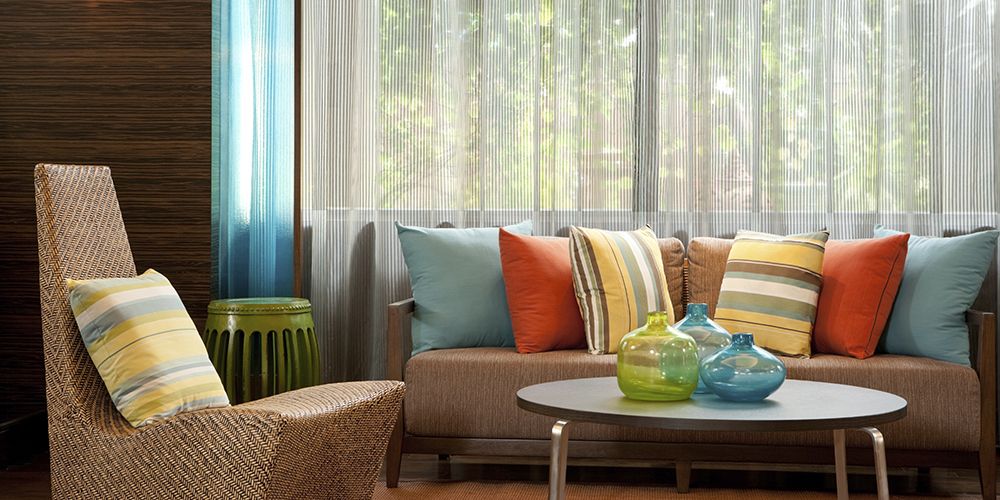 Length
Floor-length curtains end at the floor, or they can pool a bit at the bottom. They lend a more formal, traditional style. Common standard lengths for full-coverage curtains are 63", 84", 95", 108" and 120".
Café curtains, also known as tier curtains, are curtains which go to the window sill or just below. Café curtains come in two lengths: 24" or 36". These types of curtains add a more casual vibe to your living space and are often seen in kitchens.

---

Style
Grommet-style curtains have a modern, casual feel to them, while rod-pocket top curtains tend to have a classic look. Tab-top curtains have fabric loops at the top, and hidden-tab curtains have fabric loops sewn on the back of the curtain so it gives your curtain a clean, floating appearance.

Fabric
There are many styles of fabrics: textured, sheer, semi-sheer, blackout and noise blocking. Sheers and semi-sheers let light in, but still offer some privacy. Often, sheers are hung with a heavier panel over them so you can enjoy the natural light, but then close them to block the light out at night.
Common types of fabric include: linen, velvet, lace, cotton, cotton blends, polyester and silk.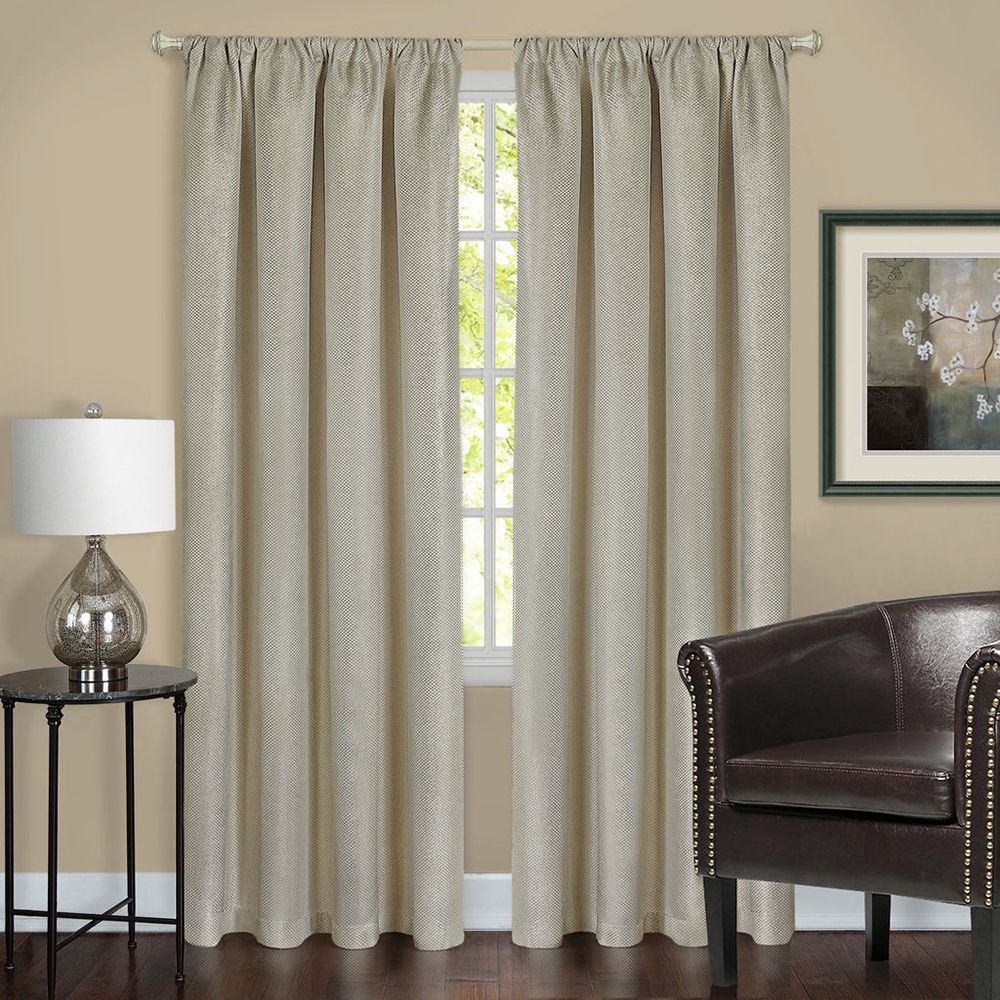 ---



Living Room Ready
Grommet-top panels are easy to hang and are machine washable, making them easy to maintain. Pair it with a lovely curtain rod, and they will add a lovely modern look to your living room.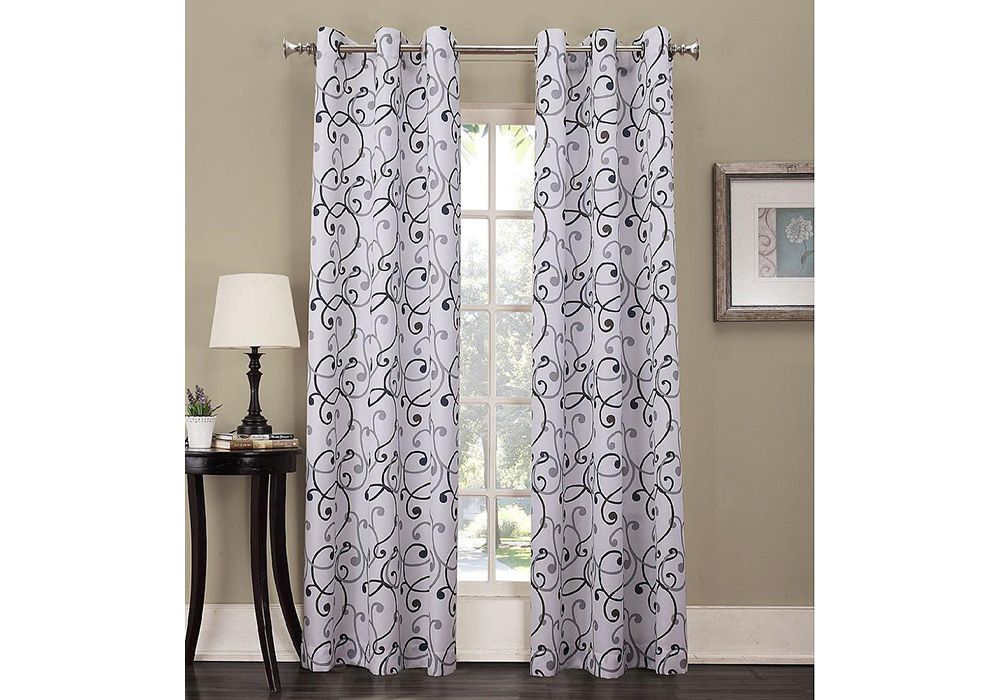 ---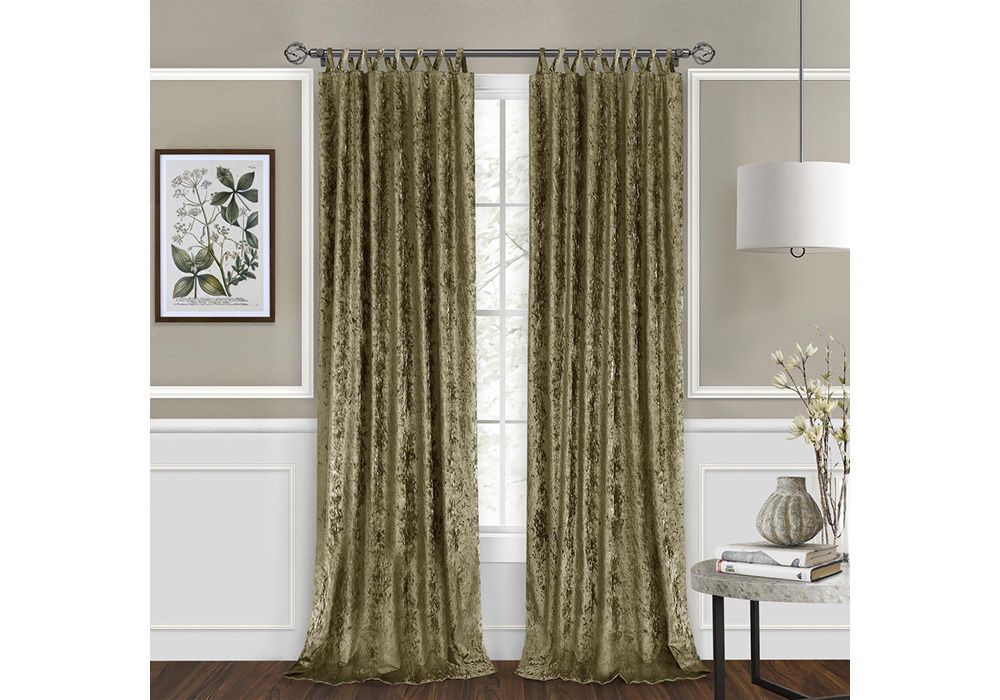 Make a Statement
These gorgeous, crushed velvet drapes are just the style to elevate any room in the house from your bedroom to the living room. The criss-cross tab-top attachment is eye-catching and unique.
---



From Blah to Beautiful
Select these rod-pocket top sheers to perk up your bedroom. Used on their own, or with another panel, these curtains will softly diffuse the light in the room and create an airy and softly lit environment.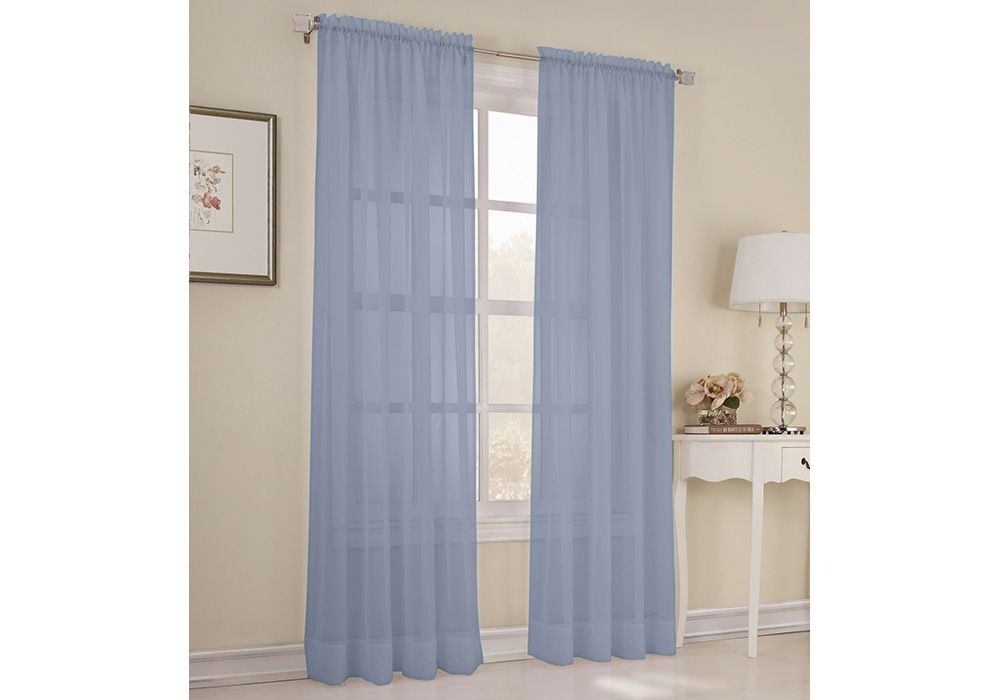 ---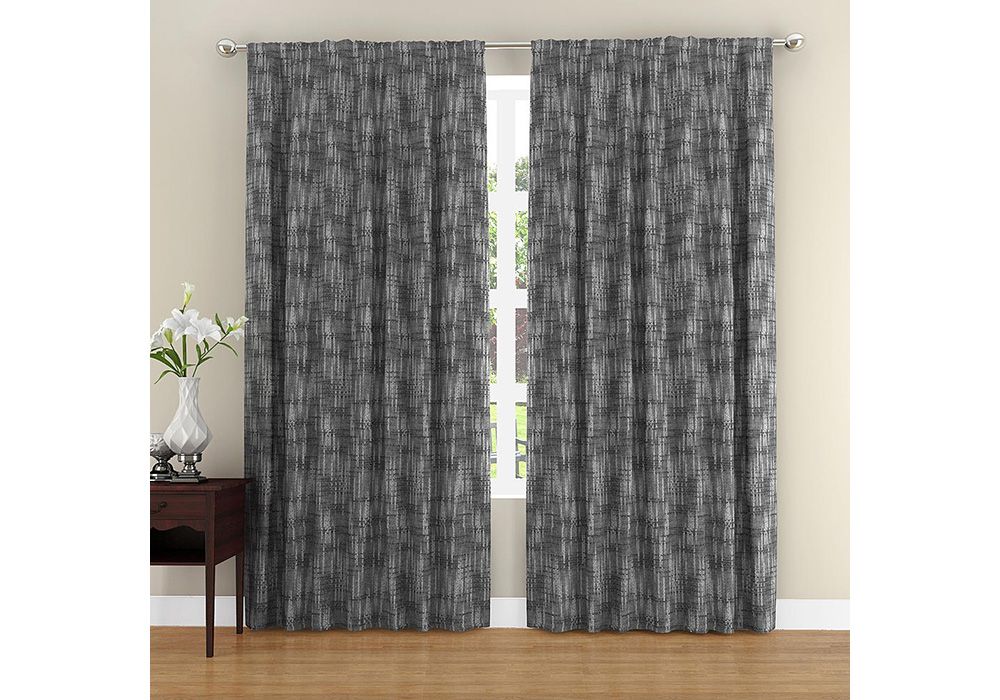 Add a Little Character
If your home décor features lots of solid colors, consider adding a little texture to the space. The pattern of these cotton panels lends an exquisite feel, and the perfect finishing touch, to your living room or den.
---
---
---