A Beginner's Guide to Buying a Mattress
A Beginner's Guide to Buying a Mattress


People spend almost a third of their day in bed. If you're sleeping on an old mattress, chances are you might not be getting the proper support or rest. A solid night's sleep can help fuel the following day, so you're ready to take on any challenge. Whether your kid is moving up to a twin bed or you need a new king mattress for the master bedroom, finding the right sleeping surface can be challenging. Fortunately, we're here to help make the process easier. Here are some types, tips and features to consider when buying a mattress.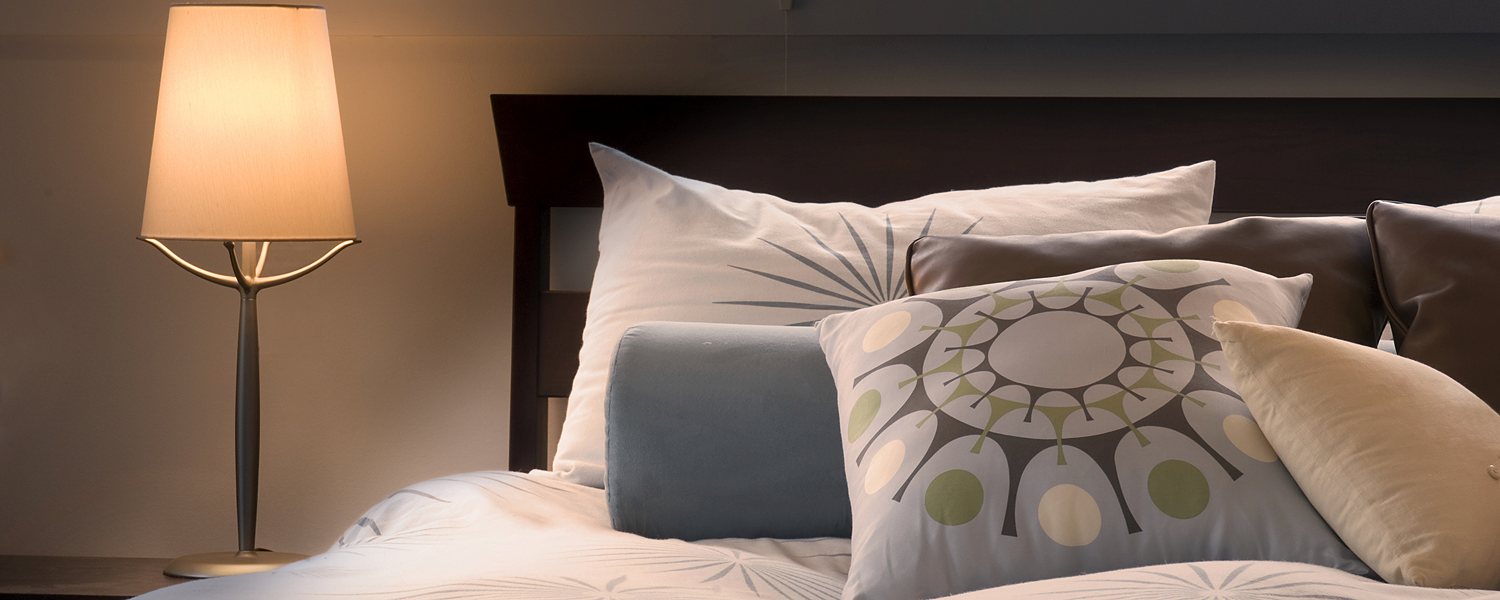 Innerspring Mattresses
Built with a core of steel springs, these mattresses offer a variety of comfort levels. The various coil constructions deliver a unique feel and ample support.
Benefits...
Ideal for side sleepers - The sleeping surface is built to handle the increased pressure that comes from sleeping on your side.
Diverse comfort - Innerspring mattresses have different coil systems that provide sleepers with proper support and comfort to enjoy a peaceful night's sleep. They also come in a wide variety of top layers to suit any sleeper's needs.
Proper ventilation - The spring-filled core doesn't trap heat, helping you and your partner stay cool all night long.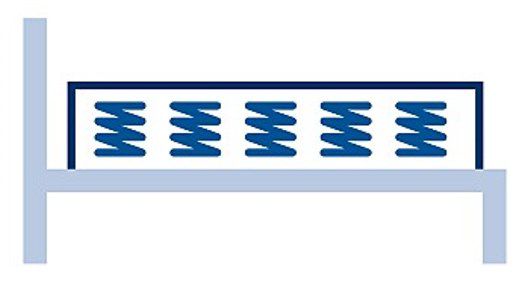 ---
Memory Foam Mattresses
Constructed of a highly malleable foam, these beds will contour perfectly to your body. If you're looking for a sleep solution that uniquely forms to you, this is the model for you.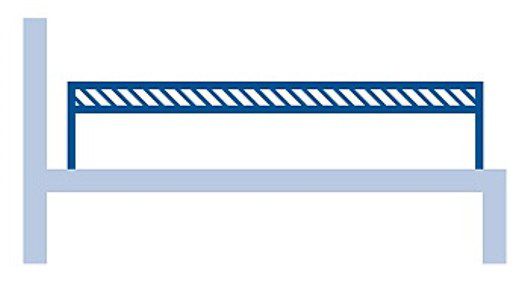 Specialized construction - These types of mattresses are constructed with polyurethane materials. Some options use hypoallergenic alternative foam made from latex.
Easily adjust from firm to soft - Memory foam conforms to your body's shape and evenly distribute bodyweight, which helps provide better comfort and support to these areas. The surface adjusts from firm to soft based on cool and warm body temperatures, respectively.
Ideal for couples - Since these models let your body sink into one spot, they also reduce heavy motion transfer. This allows sleepers to move without disrupting their partners.
---
Hybrid Mattresses
These mattresses meld the best of both worlds. The innerspring core delivers ample support, while the memory foam layer provides serious comfort.
Benefits...
Comfortable construction - The mattress is typically constructed with pocket spring core and a 3-4 inch foam surface.
Seamlessly combines comfort and support - For sleepers that require top-tier support and pillow-like comfort, a hybrid mattress is the perfect choice. Its coils provide plenty of flexibility while the memory foam properly adjusts to your bodyweight.
Works best with adjustable beds - Most hybrid models are constructed with pocket coil cores, which reduce motion transfer on each side of the mattress. This configuration fits perfectly with adjustable bases, allowing you to sleep, watch TV or read a book comfortably in bed.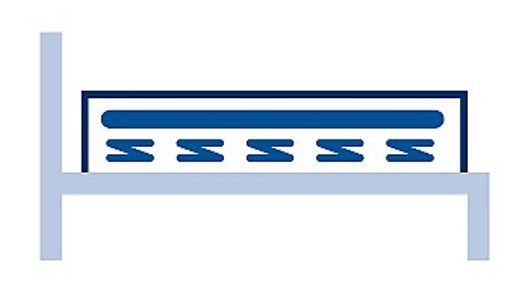 ---
Before you delve deeper into research, there are many factors to consider when buying a new mattress. Keep the following things in mind when looking for the right one.
How do I sleep? - Your sleeping patterns matter when choosing the right mattress. Make sure your new sleeping surface is made of materials that cater to the way you sleep.
Size matters - Size is always key. Do you prefer more room to sprawl out? Is your bed for two or just you? How tall is the sleeper? Also, consider how much space is available in the room. For example, a small master bedroom might hold a queen bed better than a king.
What features matter - There are many new features that play a role in how you sleep. Co

oling gel layers, updated memory foam and allergen-resistant materials are just a few of the latest innovations on the market. Research how these different features help you get a peaceful night's sleep.

When to buy one - There are many reasons to upgrade your mattress. Have you outgrown the sleeping surface? Is your current mattress is lumpy or worn out? Are you moving into a new home with more or less space?
---
Comfort Levels
Comfort is as important as support when it comes to a good night's sleep. From firm to plush, there are many comfort levels to choose from for pressure relief, but the ideal amount of padding on the top of your mattress is a matter of personal preference. Let's take a look at some of the comfort levels available.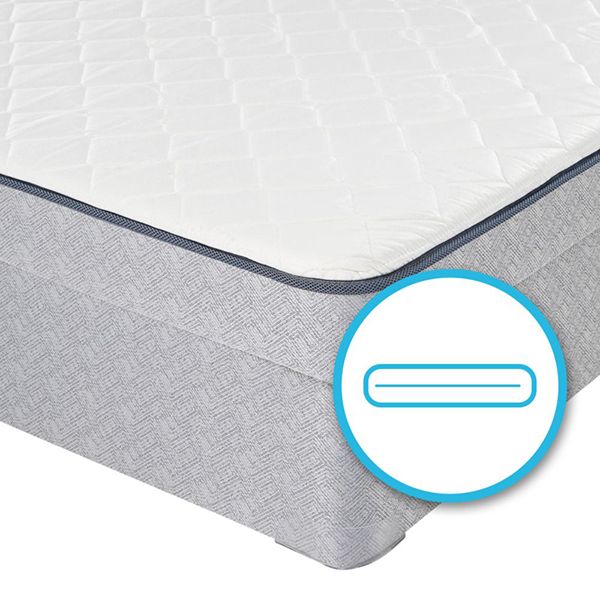 Firm
Firm mattresses have a tighter weave and less padding than other comfort levels. This type of mattress will provide less give under the weight of your body and is popular with many back sleepers.
shop all firm mattresses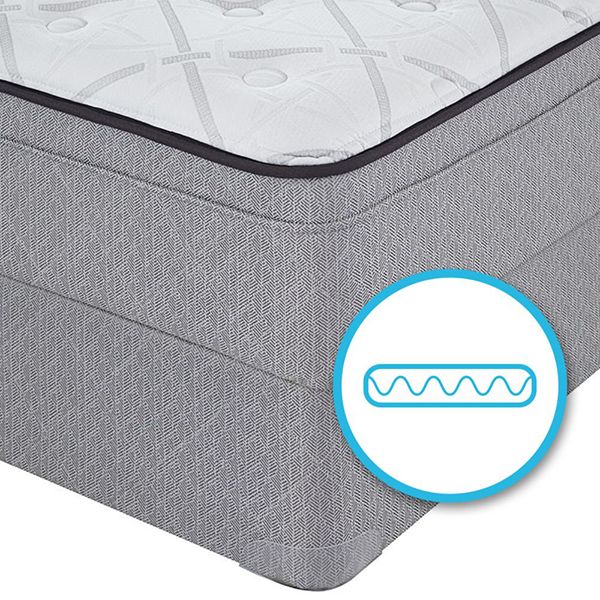 Plush
Plush mattresses have a generous amount of cushioning and help soothe pressure points throughout your body as you sleep. Side sleepers often favor this comfort level.

shop all plush mattresses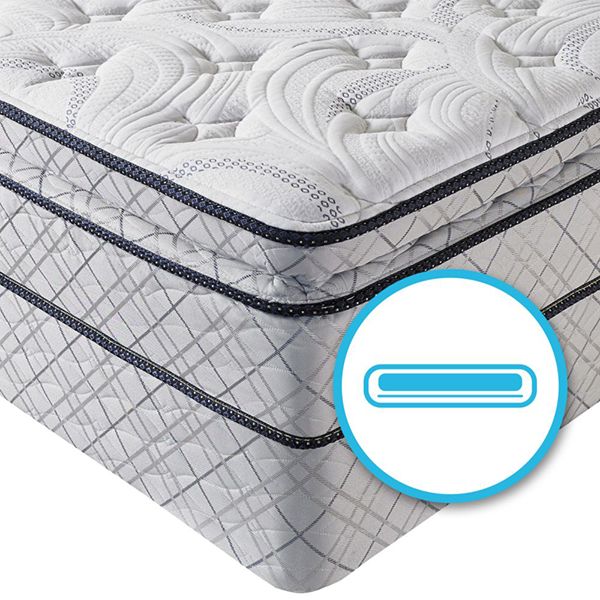 Pillow Top
A pillow top has extra layers of upholstery on the top of the mattress to provide additional cushioning. The pillow top can range in feel from firmer to more plush so you can choose which is most comfortable for you.

shop all pillow top mattresses
---
Cooling - Keeping your body cool while sleeping is key to restful sleep. Gel-foam constructions don't hold on to heat like original memory foam, keeping you cool all night long. Ventilated memory foam mattress toppers will allow for a better flow of air while delivering serious comfort.
Support - When sleeping, most of your body weight rests in your core area. New sleeping surfaces have added ample support to the section your core rests to keep you comfortable. Mattress manufacturers have also added increased support around the edges so you don't slip off when you sit to tie your shoes or watch TV before bed.
Anti-allergy materials - Synthetic materials like memory and gel-foams are best if you're a nighttime allergy sufferer. Their solid construction reduces the amount of dust mites that will be trapped in the bed, they're easy to vacuum or clean. For added allergy protection, slip covers help create another barrier to allergens that can attach themselves to your mattress.
Adjustable bases - Finding the right sleep position isn't always as easy as simply rolling over. Adjustable bases allow you to create a unique sleep position wtih the press of a button. Whether you want to take pressure off your back or help relieve some snoring, these bases offer a variety of advantages for finding that sweet sleep spot.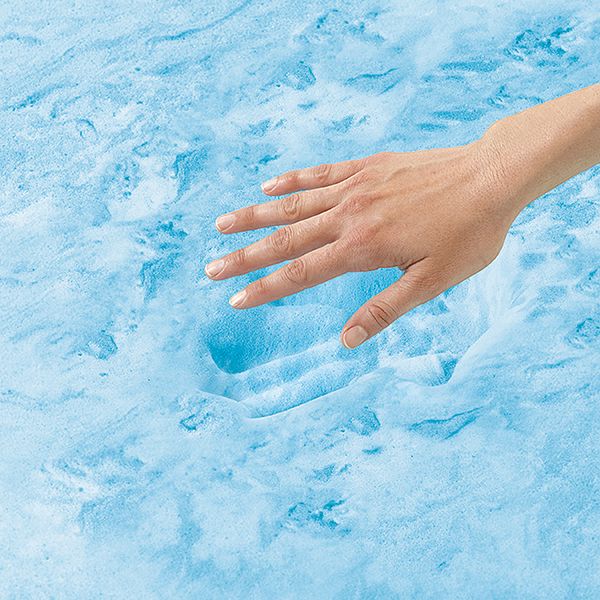 ---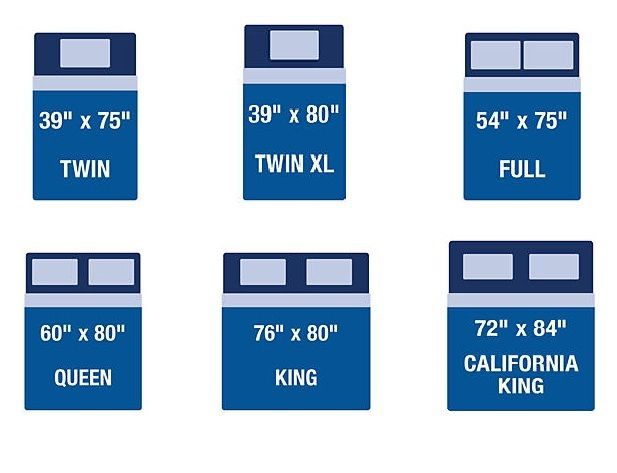 When considering the size of a mattress, there is more to consider than just the size and age of the sleeper. Remember that you'll have to move the mattress into your home, so make sure your doorways and stairwells are wide enough to accomodate your choice of mattress size.

Twin mattresses - Also known as single size mattresses, these models are 39" by 75" and ideal for young children or in rooms with limited space.
Twin XL mattresses - These varieties are slightly longer than normal single size mattress, measuring at 39" by 80".

Full mattresses - Full mattresses are also referred to as double size mattresses. They're 54" by 75" and usually work best in guest rooms or for teenagers.
Queen mattresses - These provide more space for two people and are slightly larger than full size mattresses, measuring at 60" by 80".
King mattresses - King mattresses are ideal for master bedrooms or couples, measuring at 76" by 80".
California king mattresses - If you're very tall, these provide optimal space and are slightly longer than regular king size mattresses, measuring 72" by 84".
---
---
---