Top 5 Sleep Innovations & Mattress Features - Sears
Top 5 Sleep Innovations & Mattress Features for 2019


Sleep is one of the most important factors in your overall health. Choosing the perfect mattress is vital for getting your forty winks every night. With ever-evolving technology, mattresses are better suited than ever to make sure your bedtime brings nothing but sweet dreams. Here are a few of the top mattress innovations and features to help you get the rest you deserve.

1. Start With the Foundation: Adjustable Bed Frames
While the mattress you choose is highly personal and important to your sleep quality, it's not the only thing to consider. A proper mattress foundation can also enhance your slumber. Adjustable bases allow you to make the most out of your mattress by moving the head, center or foot of your bed up or down to your ideal sleep position.

shop all adjustable bed frames

2. Don't Sweat It: Cool Memory Foam
Memory foam mattresses are a longtime favorite with sleepers who enjoy a full-body cradle, but they tend to retain body heat and can curb your cool. Nowadays, there are similar mattresses with cooling technology that use gel foams to help dissipate body heat throughout the night while still providing you with all-around support.

shop all cool memory foam bedding & mattresses


3. Snooze, Don't Sneeze: Hypoallergenic Bedding
Many older mattresses are prone to dust mites and mold, which can leave allergy-sufferers sniffling and sneezing throughout the night. Keep your nose clear at night so you can keep your head clear each day with a hypoallergenic mattress that stops common household allergens in their tracks.


shop all hypoallergenic bedding

4. Top it Off: Comfort Layers
Just because you require adequate support, that doesn't mean you should sacrifice comfort. Pillow-top and Euro-top mattresses come with an added layer of comfort, so you still get that cloud-like feel without the painful morning repercussions.

shop all pillow-top & Euro-top mattresses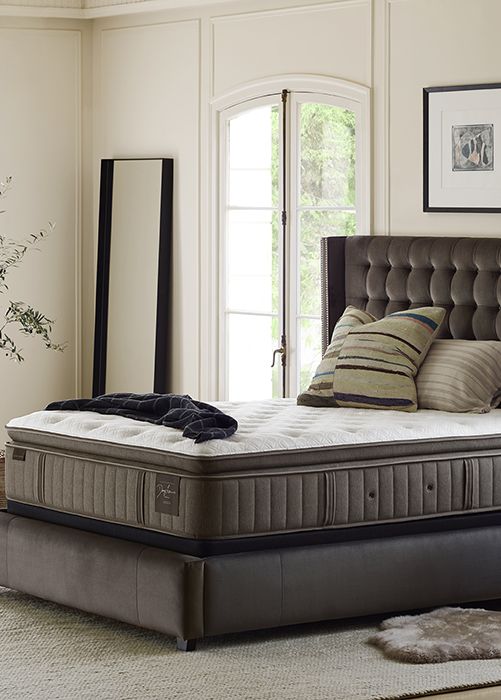 5. Do Not Disturb: Memory Foam & Hybrid
There's nothing worse than being ripped out of a deep sleep because your partner can't stop tossing. With a memory foam or hybrid mattress, reduced motion transfer helps to hinder disturbance if your significant other gets up to use the bathroom. Now if you could only find earplugs that can drown out the snoring.

shop all memory foam & hybrid mattresses


---

Check out the all the latest mattresses & accessories here.
---
---
---