DIY: How to Pack Furniture for a Move - Sears
DIY: How to Pack Furniture for a Move


Moving can be stressful enough without realizing your favorite chair didn't survive the truck. Before you pack up all of your furniture, there are a few things you need to do so everything is ready for the road. With our helpful packing tips, your furniture can have a smooth journey to its new home.


---
Step 1: Prep Your Furniture
Take steps before you load up the truck to help prevent costly repairs or replacements of your favorite furniture:
Dressers - Empty the drawers to reduce its weight. Wrap the dresser in plastic wrap making sure to insert bubble wrap along areas where the piece will be in contact with other surfaces.
Upholstered items - Use furniture-specific covers for your couches and loveseats to protect the fabrics. For accent chairs and other pieces, wrap them with blankets and plastic wrap to ensure they aren't punctured or torn.
Chairs - If the seat or back is upholstered, wrap those areas to protect the fabric. With designs featuring removable legs, unscrew the legs and wrap them in plastic individually.
Beds - Use mattress bags or wrap them in plastic wrap to protect the mattress and box spring. Make sure to break down bed frames and wrap the pieces in blankets to keep them from scratching other items or being damaged themselves.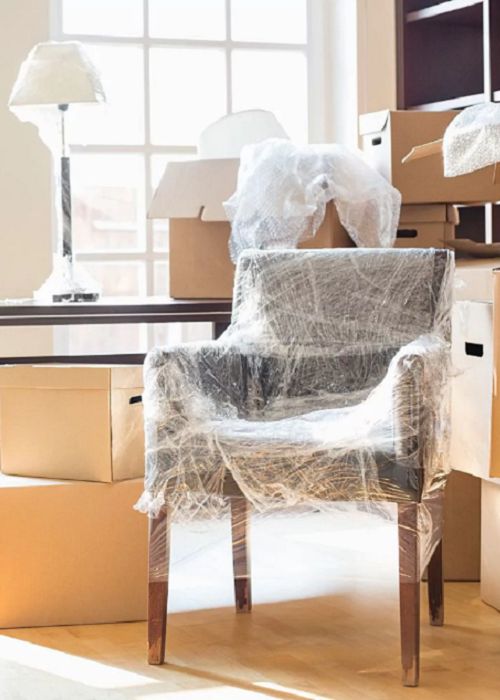 Glass - Mirrors and glass-top tables require extra care. Before wrapping, use masking or painters tape to create a large 'X' across the surface. This helps to prevent shattering in the event something does break. Layer bubble wrap and cover with plastic wrap to keep it all in place. Finally, top with blankets or furniture pads and tie in place with rope.
Removable pieces - Items like knobs, table leaves and other ancillary pieces should be removed and stored in a bag for transportation. Those items can be damaged or cause damage to other furniture during the move if left on.

---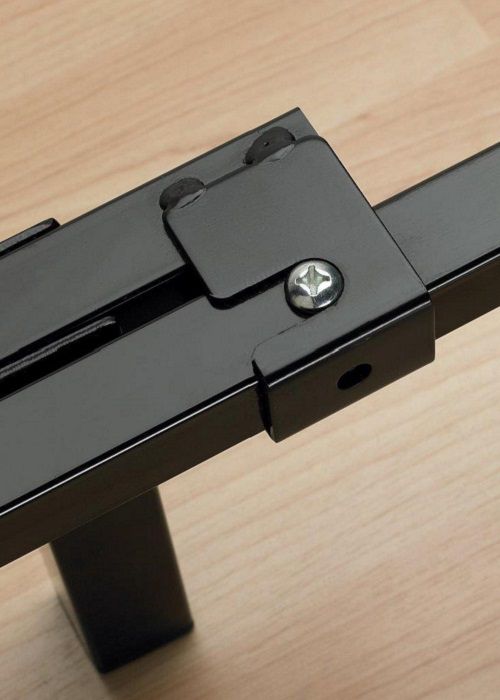 Step 2: Disassemble Your Furniture
Breaking down furniture not only saves space, but it also makes moving everything into your new home easier. Take the time to disassemble pieces prior to loading.
Check each item's manual - Read the manual for each piece to ensure you disassemble it correctly. If you no longer own the hard copy, see if you can find it online. The manual also should tell you what tools are needed. In most cases, you will need a screwdriver, hex key, drill or wrench to loosen fasteners.
Gather all screws & small pieces - Put all screws, nails, fasteners and other small parts in a sealable and labeled plastic bag. Keep all your parts together so you're ready to quickly reassemble once in your new home.
Unfasten at a lower speed - If you're using a drill to unscrew furniture, make sure to reduce the speed or lower the torque to avoid damaging the fasteners.

---
Step 3: Pack the Truck
Properly filling the moving truck helps make the most of your space and helps to ensure everything stays safe for the ride ahead.
Create a solid base - First stack a wall of heavy boxes that don't contain fragile items to give a good base before loading furniture.
Add extra protection - When putting in your stuff, you may want to slide in sheets of corrugated cardboard between items for additional protection. This is also recommended for between furniture and the walls of the truck.
Anchor select items - Tie down larger furniture, such as sofas or armoires, so they don't slide around and damage other items.
Place lighter objects atop dressers & tables - Use the tops of dressers and tables to hold lighter boxes and other items that won't cause damage.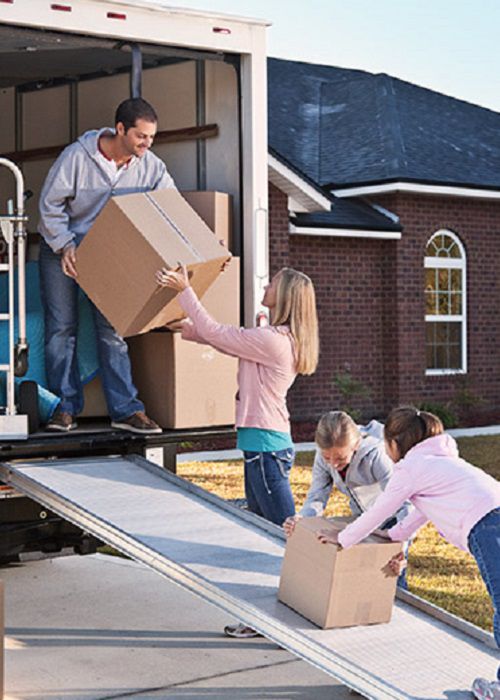 ---
---
---