How to Furnish a New Home
How to Furnish a New Home


Now that you're settling into your new home, it's time to think about decorating and adding furniture. Furnishing a new home can be overwhelming. There are so many options and styles to consider, and budget and functionality also play a big part in determining what actually makes it through your front door. Here are some tips to make furnishing your new home less stressful and more fun.

Tackle One at a Time
The easiest way to furnish a house is by tackling each room one by one. Prioritize different areas, and decorate them in stages. You might want to start with the master bedroom, or focus on the kitchen or living room first if you tend to entertain.

Don't Buy Everything at Once
While it's tempting to buy everything at once, think about giving it time. It can help to live in your home for a while to determine what works best in your space. Buying a living room set immediately fills up your home, but it might be beneficial to shop around before committing.

Tie it Together With Color
While buying furniture in sets means everything automatically goes together, finding interesting pieces that coordinate with a matching color scheme or style might end up looking better. The slight differences in shading help create a cohesive yet unique look. This route helps to open up which types of décor and furniture fit with the look and feel of your space.


Find Small Ways to Decorate
Freshening up a few key pieces in each area can be a simple way to make your new house feel like home. For instance, changing cabinet handles or knobs is an inexpensive way to change the look of your kitchen. Consider adding new light fixtures and lamps throughout the house that fit your style or desired ambience. Switching out typical incandescent R-type lamps with the less "yellow" PAR-type bulbs can create a totally new feel.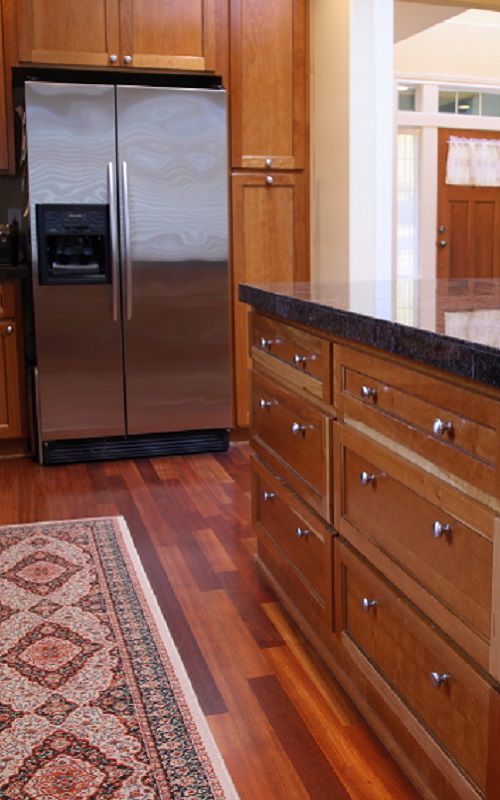 Know Your Measurements
Packing a ton of furniture into a small room can force you to navigate around pieces that just end up in the way. On the other hand, putting a tiny loveseat into an extra-large living space can leave a room looking empty and stale. The best way to know what will work best is to know the measurements of each room before shopping. From there, you can choose sofas, loveseats, coffee tables or other key pieces that won't crowd your floorplan.

Prioritize Function
Consider how you'll actually use each room. If you want to set up your kitchen for socializing as well as cooking, look for items that will achieve that feel. For instance, a sleek buffet allows you to store extra wine glasses and barware for a party. If your home has small or rambunctious children, avoid fragile big-ticket items like an all-glass coffee table.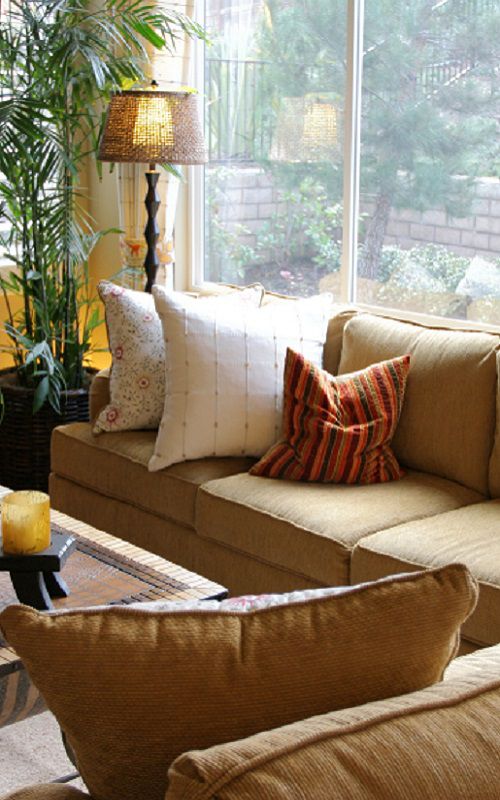 Have a Budget
Don't accidentally overspend on furniture and décor. Plan out what you'd like to spend on each room, and keep in mind a few items on which you're willing to splurge. If you love spending your weekends lounging around, budget a little more for an extra-comfy couch. Shop around for the best price when looking for pieces you consider lower priority, whether that's the coffee table, an accent chair or wall décor.


Make it You
This is your home, so make sure you put yourself into it. Home décor magazines and catalogs are great for inspiration, but do you really want to live in those spaces? Unique items, color schemes and furniture communicate to guests who you are, so don't be shy be about showing off your personality. Instead of worrying about being impressive, buy pieces that you and your family will love and enjoy.


---
---
---