How to Wear Jewelry for Different Occassions
How to Wear Jewelry for Different Occassions


The right jewelry can transform an outfit beautifully, no matter the event. It doesn't matter if you're rocking a glistening pair of earrings for a wedding or a bracelet for another day at the office, the right accessories can make an ensemble stand out. Finding the right pieces is easy, but knowing how to accessorize them can be tricky. Have no fear! We have some easy tips on how to wear multiple types of jewelry for different occasions.


Casual look - When you're going casual, have some fun! Consider stacking different bracelets by mixing and matching metal designs with fabric and faux leather pieces for a casual messy look. Remember to stick to a common theme, whether it's the colors, patterns or stones.

Night out - Sparkle with a few silver- or gold-toned bangles that add all the edge you need to an outfit. A simple black halter top and jeans will look classy when paired with a few shiny bangles for a night evening out with gals.

Black tie event - Once you have chosen your gorgeous gown for that big event, pick a simple gold or silver cuff to wear with it. A strapless design will look stunning with a single cuff on your arm that is sure to stand out.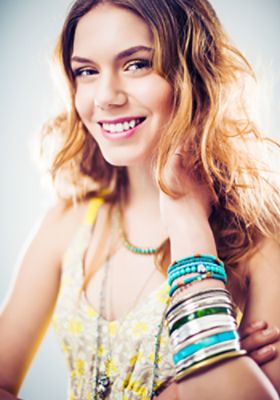 ---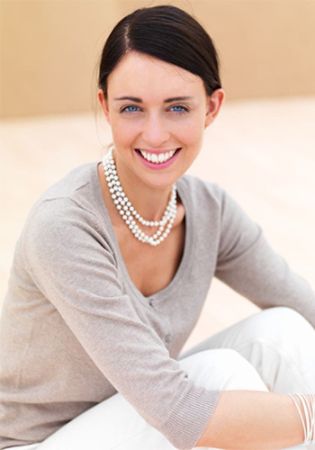 Casual look - Delicate chains and pendants are a great option for daily wear. If you strive to pull off an Audrey Hepburn look, a pretty pearl necklace is a lovely match for a formal office wardrobe.

Night out - A statement necklace is the perfect accessory for a little black dress or a cocktail number. The intricate work will only brighten up your outfit and add that extra pop of charm. You can also string two or three chains of different lengths together to create a cool, layered effect.

Black tie event - An exquisite pendant is the final touch to an evening gown. Choose a stunning drop necklace with a low-cut design or pick a solitary gemstone for a simple and chic look.
---
Casual look - Dainty rings with your birthstone or small gemstones are ideal for a daily casual look. The right accessory for daily wear, they will not restrict you in any way when you're getting your work done.

Night out - A detailed statement ring makes a lasting impression when paired with a gorgeous outfit for a party or a formal dinner event.

Black tie event - Cocktail rings will take your outfit to a whole new level. You can match the ring to your apparel or choose a complete contrast for a bold appearance.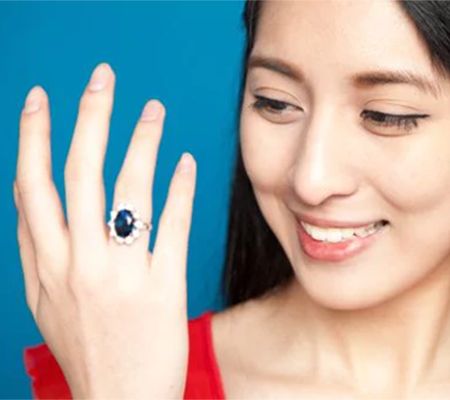 ---
Casual look - Pick a cute pair of studs to match any kind of ensemble, be it casualwear or workwear. You can choose from a wide range of designs to find something that truly expresses your personal sense of style.

Dress it up - Sparkly hoops look great with a simple top, jeans and heels. If you want something a little dressier, you can opt for other dangling patterns that draw attention to your beautiful face.
Black tie event - An elegant pair of statement earrings is sure to stand out when paired with your sophisticated evening gown. A pulled back, slick hairstyle always looks great with chandelier earrings.
---
---
---