DIY: How to Clean Copper Jewelry - Sears
Unless your copper jewelry is coated with lacquer, it tends to get dirty and tarnish easily. You'll need proper jewelry care from a professional jeweler who can lacquer bronze so you don't ruin the finish. However, if your jewelry is raw copper, you'll find that the natural power of acids like lemon can clean it with ease. Try this method on your copper jewelry and other copper items around the house to have that beautiful rich color brought back to life.
What you'll need
Lemon or lemon juice
Bowl
Salt
Water
Soft kitchen towel
---
Step 1: Slice lemon in half.
You only need one half of the lemon for this process, so wrap the other half and place it back in the fridge. If you don't have a lemon, pour lemon juice into a bowl, enough to coat all your pieces of jewelry.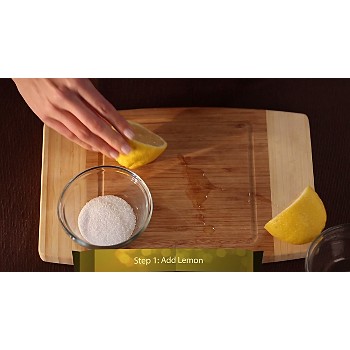 ---
Step 2: Add a dash of salt.
The salt should go on the fleshy side of the lemon. If you used lemon juice, simply add it to the lemon juice in your bowl.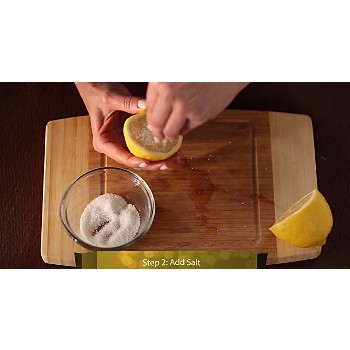 ---
Step 3: Dip or rub jewelry clean with the lemon juice.
Use the lemon to completely coat the copper jewelry, or dip your jewelry into the juice and rub it in with your fingers.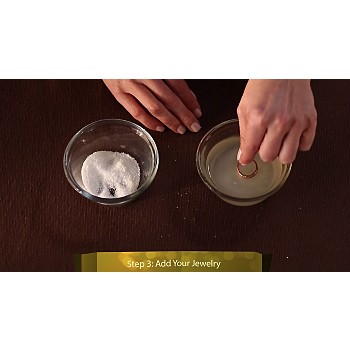 ---
Step 4: Rinse thoroughly with water.
Once you're done cleaning your jewelry with lemon juice, rinse it with water.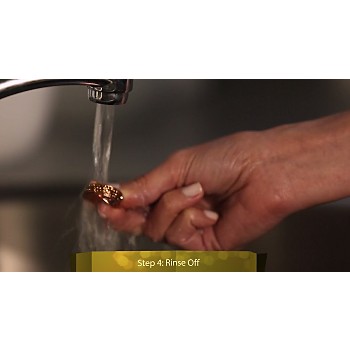 ---
Step 5: Dry with a soft towel.
Take your time and make sure your jewelry is completely dry so that you don't leave any water marks on it.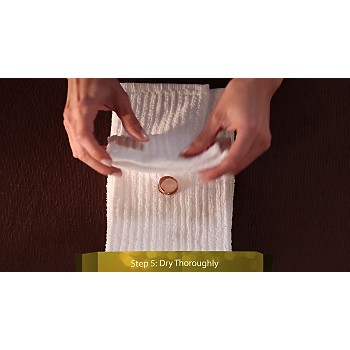 ---
---
---