DIY: How to Clean Silver Jewelry - Sears
Silver jewelry is one of the most popular metals for both women and men. The way the metal shines and catches the light makes your jewelry sparkle. When silver gets dirty and tarnishes it loses its appeal, but a simple cleaning will help get your jewelry back to tip-top shape. The ingredients used in this cleaning procedure spark a reaction that causes an ion exchange between aluminum foil and your silver jewelry, leaving it just as shiny as the day you bought it.
What you'll need
Bowl. Use a bowl large enough to hold all your jewelry
Aluminum foil. You'll need enough aluminum foil to cover the bottom of the bowl.
Salt. Use just a dash of salt.
Baking soda. Use 1 tablespoon for this recipe.
Boiling water. You'll need about a half cup of boiling water.
White vinegar. You'll add a half cup of vinegar
Soft towel. Drying with a soft towel will ensure that you don't scratch your jewelry.
---
Step 1: Line the bowl with aluminum foil.
The foil should cover the bottom of the bowl. Make sure there's enough foil so that all your jewelry has enough room and touches the foil.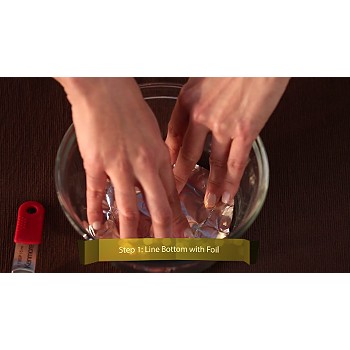 ---
Step 2: Add a dash of salt.
You don't need much, just enough to get the reaction started.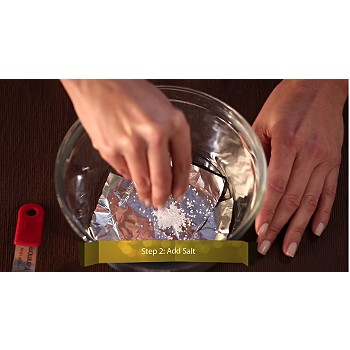 ---
Step 3: Add a tablespoon of baking soda.
At this point, you have the foil, salt and baking soda sitting in the bowl.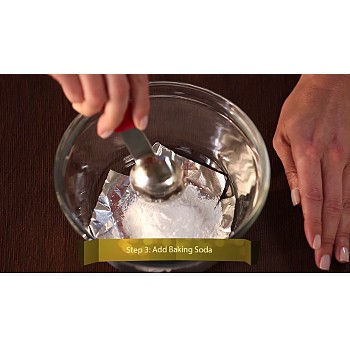 ---
Step 4: Pour in a half cup of boiling water.
Pour slowly so that you don't splash the hot water and burn yourself.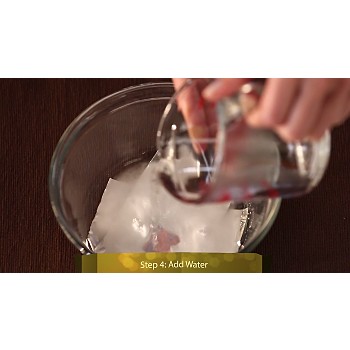 ---
Step 5: Pour in a half cup of white vinegar.
Vinegar is the last ingredient before you add the jewelry and start the chemical reaction to clean your silver.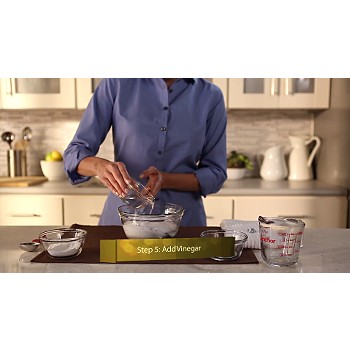 ---
Step 6: Add your silver jewelry.
It's important to note that each piece must be touching the foil for the reaction to affect the jewelry.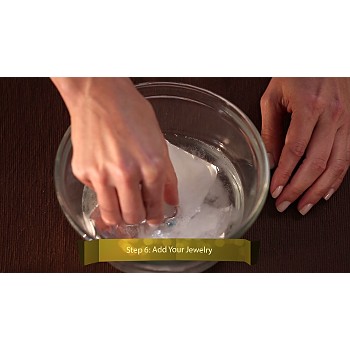 ---
Step 7: Leave jewelry in the mixture for five minutes.
Once the five minutes is up, remove your jewelry and dry with a soft towel.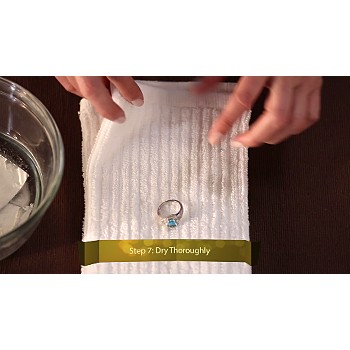 ---
---
---