How to Buy a Ring: Everything You Need to Know
How to Buy a Ring: Everything You Need to Know


Nothing accentuates your ensemble like a ring. These pieces come in a variety of styles to please any personal taste. For instance, cocktail rings are ideal for a big night out, while engagement rings will help you take that next big step. Styles range from ultra modern to classic, so you'll be sure to find the perfect accent for any situation. Whether you're buying a ring for yourself or a loved one, consider the the following types and features.


Birthstone Rings
Each month of the year is represented by a different gemstone with a different meaning.
Celebrating a milestone – Whether marking an anniversary or personal achievement, birthstones are a great option, especially if a diamond ring is not in the budget. Rings with a birthstone are a thoughtful and beautiful gift that makes a great addition to any jewelry collection.
Birthday presents - Rings with a birthday month's gemstone are a personal gift and every time it's worn, your loved one will be reminded of your gift.
Push gifts - In some cultures, after the birth of a child, it's appropriate to give the mother a ring with the child's birthstone.

shop all birthstone rings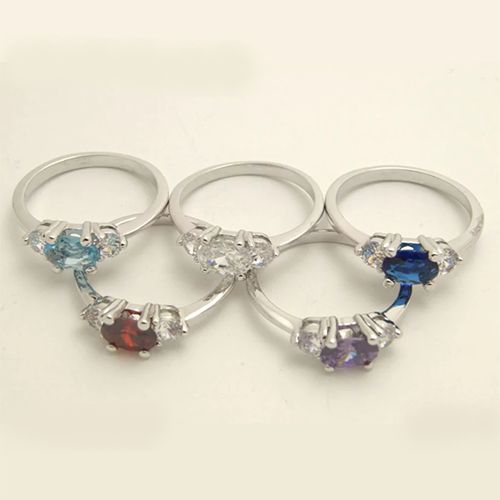 ---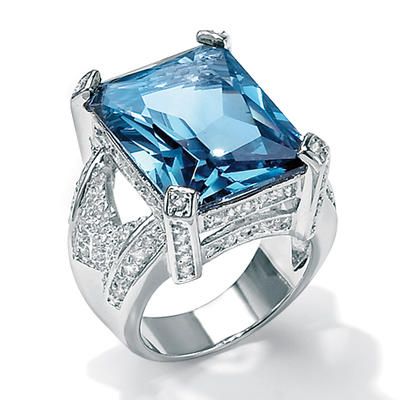 Cocktail Rings
Characterized by oversized gemstones or clusters of gemstones, cocktail rings are a form of costume jewelry. They can easily pair well with formal attire or add some flash to a more casual look.
Perfect statement piece - Bright colors, large stones and bold shapes offer a dramatic statement piece that everyone will notice.
Ideal for antique lovers - The cut, style and color of the gemstone and setting can offer vintage charm with a modern touch.


shop all cocktail rings
---
Engagement Rings
When you've found the one you want to spend your life with and are ready to pop the big question, you'll need to find that perfect engagement ring.
Couples looking to tie the knot - When you've found the one, make it forever with a shiny diamond engagement ring.
Milestone anniversary gift - If you're coming up on a big anniversary, upgrading an engagement ring in a bridal set. This romantic gesture shows that your love is just as strong as the day you proposed.
Renewing your vows - Some married couples like to express their recommitment by giving a new engagement before renewing their vows.

shop all engagement rings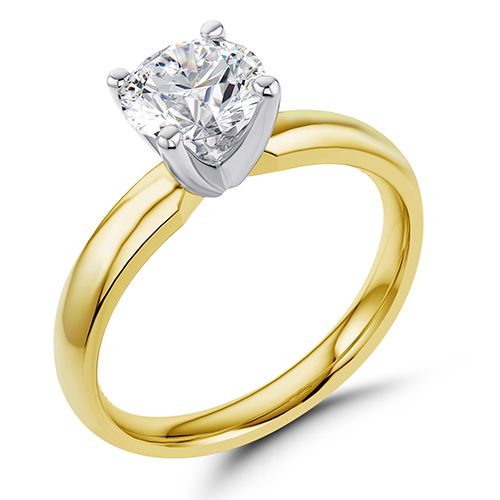 ---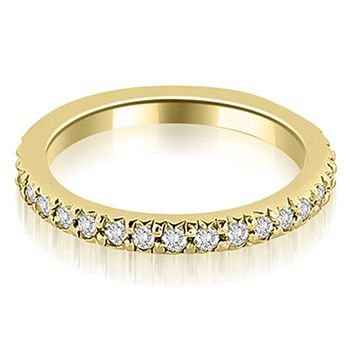 Eternity Rings
An eternity tells someone special that your relationship will last forever. The metal band contains a row of identically cut diamonds, usually around the whole ring, but more often just on the top half of the ring.
Alternative for an engagement or wedding ring - If you and your significant other want to show commitment, this ring is a great option.
Couples renewing their vows - The eternity band symbolizes the continuing love two people have for one another. Each partner can wear it on the other hand or replace their existing wedding bands.
An anniversary gift - An eternity band can stack with a wedding band and engagement ring to show your love is still forever.
shop all eternity rings
---
Wedding Rings
Wedding rings are are the exclamation point to any wedding ceremony. The circular shape of the ring symbolizes that the couples' love is eternal.
Available in bridal sets - If your fiancée wants an extra embellishment on her finger, consider a bridal set. This combines the traditional wedding band with an engagement ring.
Wide variety for men - Men's jewelry can be very limited. However, wedding rings tend to feature a broader selection of men's rings styles. This allows a guy to find something simple or a piece with extra embellishments.

shop all wedding rings & bridal sets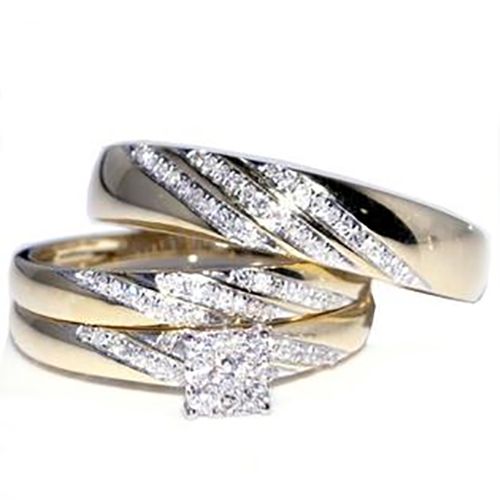 ---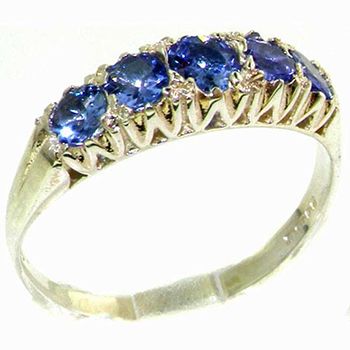 Promise Rings
A promise ring is given when you want to show the wearer you're serious about a particular vow. A promise ring comes in many forms, but typically has at least one gemstone or diamond.
Couples spending a long time apart - Distance not only makes the heart grow fonder, but it also can be tough on a relationship. A promise ring can show you'll return and remain faithful when apart.
Shows you're serious about marriage - If you're not quite ready to exchange vows or get engaged, this is the perfect option. It shows your love is forever and could eventually lead to marriage.
A budget-friendly engagement ring – Give this ring to propose with the promise of a diamond engagement ring once you can afford it.

shop all promise rings
---
Metals
Gold offers a classic style – Whether solid, yellow, white, rose, tri-color, 2-tone or gold-plated, rings made with this metal are usually lighter and more comfortable to wear regularly. Gold also looks great on warmer or darker skin tones.
Sterling silver adds sparkle – Bright and shiny, this metal adds some extra sparkle to jewelry. It's also very durable and can withstand the test of time with proper cleaning and maintenance.
Titanium is durable and lightweight – Titanium won't scratch or lose its shape over time. This metal is also quite affordable.
Inexpensive stainless steel is long-lasting – Stainless steel is a popular choice for modern men's jewelry. The sleek appearance complements many looks and this metal is also hypoallergenic.
Brass costs only a fraction of gold – This metal looks like yellow gold, but is more affordable. However, brass tarnishes easily and requires regular cleaning.
Bronze brings a warm golden tone – An affordable alternative to 10 or 14k gold, bronze offers a beautiful warm golden tone.
Copper is naturally antimicrobial – Copper can usually be purchased at a lower price, but this metal can discolor skin since it oxidizes easily.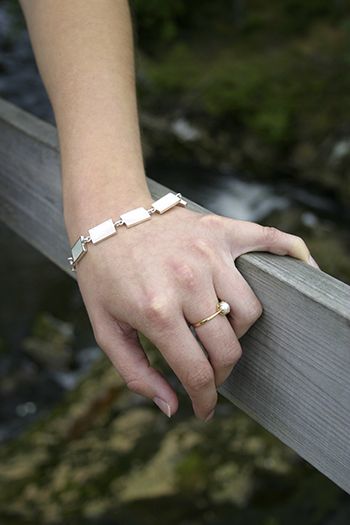 ---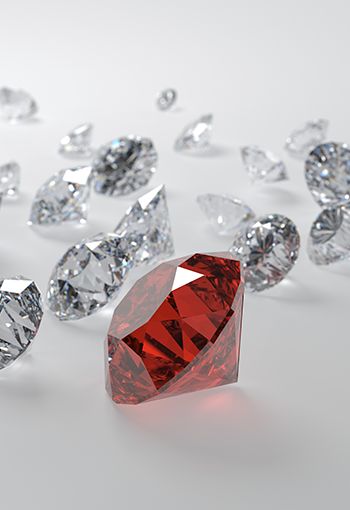 Common Gemstones
Diamond is a classic choice that wows – Available in many cuts and some colors, diamonds are the original stones for fine jewelry. They won't scratch easily and complement every style.
Cubic zirconia offers the look of a diamond at a lower price – If a diamond is out of your price range, a cubic zirconia has the same look and sparkle as a diamond. Just don't try to pass it off as a real diamond.
Emerald stands out – This stone's green color is stunning no matter which metal it is paired with. When shopping for an emerald, you'll see this stone in shades of green. The best emeralds feature a rich green and high brilliance.
Ruby is the color of passion – Flashy red in color, rubies are known for their outstanding durability, high degree of brilliance, rarity and stunning beauty.
Sapphires are truly unique – Because of variances in shade, no two sapphires are alike, just as your loved one is also one of a kind. Available in every cut and size, a sapphire ring usually comes with a reasonable price tag.
Get personal with birthstones – Each month's stone represents something different and is thought to provide protection and good fortune to the wearer.
---
What to Consider When Buying a Ring
Budget - Determine how much you want to spend before going shopping and stick to that limit. Engagement and weddings rings are usually more costly, but the metal and stone you choose can make any ring more affordable.
Sizing - If you're in between sizes, go with a larger size and have a jeweler adjust it.
Intended style - It's great that you want to present your loved one with jewelry, but remember to focus on rings that fit the wearer's style, not your own. Give them something they'll want to wear all the time.
The occasion - There are many occasions where a ring makes a wonderful gift or statement. These include engagements, anniversaries and weddings. Jewelry is also a great gift for holidays, birthdays and special achievements, such as a graduation or new baby. A beautiful ring can make a fashion statement anytime for any occasion.
Return policy and insurance - Even after all your research and preparation, your loved one might not be thrilled with your ring choice, so make sure you know the return policy of the store from where you purchased it. Also, if buying a more expensive piece, protect your investment and look into purchasing insurance.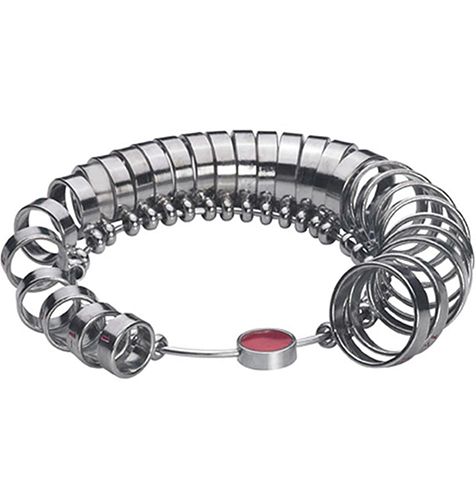 ---
---
---