How to Buy Her Jewelry for Special Occasions
The look on her face as she unwraps a present and sees the perfect pieces of jewelry is priceless. Jewelry makes a wonderful gift, but keep in mind that different pieces are appropriate for different special occasions. For example, birthstones may be ideal for a birthday gift, but not for the holidays. This guide will put you on the right track for buying her holiday and special occasion jewelry.
---
Birthday jewelry
When purchasing jewelry for her birthday, the most obvious choice is birthstone jewelry, but there are other options she'll cherish as well. Simple sterling silver or gold jewelry is a gift she can wear on a day-to-day basis instead of just special occasions, especially if she prefers simple accessories.
---
Valentine's Day jewelry
Even if she's not a July birthday, a deep red ruby signifies love. Incorporate a ruby into whichever jewelry piece you buy, whether it's a necklace or bracelet, to show her you care. For a more classic approach to Valentine's Day jewelry, go with a diamond. Show her your love is forever with a new diamond engagement ring or, if you're not quite ready, a promise ring.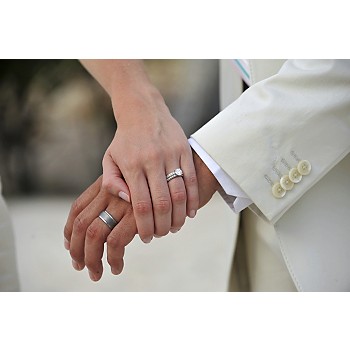 ---
Graduation jewelry
When picking out a graduation present for your special lady or your daughter, go with something timeless. A strand of pearls, a pair of diamond studs or even a leather watch is a gift she'll love as you celebrate her recent achievement.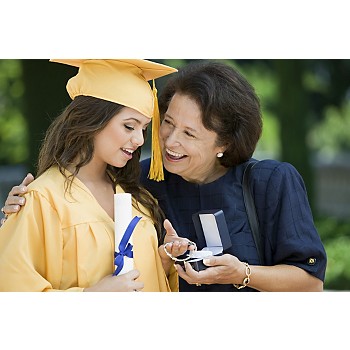 ---
Mother's Day jewelry
Show mom that you care with a heart-shaped pendant or jewelry that sports the birthstones of her children. She'll love that you incorporated the kids into the gift and the piece will have sentimental value.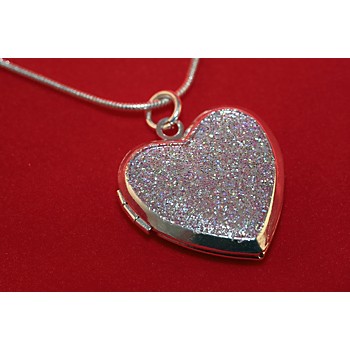 ---
---
---