A Beginner's Guide to Buying a Chain Saw | Sears
A Beginner's Guide to Buying a Chain Saw


Chopping wood or trimming branches can be a daunting task with manual tools. Fortunately, a chain saw can save you time, energy and hassle. Different models are designed for various projects, so it's important to consider the type of work you plan to do. Before buying a chain saw, consider the different types and features and how they apply to your outdoor chores.

Gas Chain Saws
Gas chain saws deliver the greatest amount of power and mobility in your annual yard work. The gas-powered engine provides the strength to quickly cut through thick trees and branches.
Benefits & Uses...
Heavy-duty work - Whether you're a contractor or homeowner, removing a large tree requires a high-powered device. A gas-powered chain saw provides ample power and blade length to handle of your major annual projects.


Mobility - This model is ideal when handling day-long tasks that are far from a power source. If you can't plug in a power tool or recharge a battery at the jobsite, a gas-powered model comes in handy because it instead requires more fuel to keep running.


Durability - A gas chain saw is built out of strong materials to handle professional-grade work on a regular basis.


Shop all gas chain saws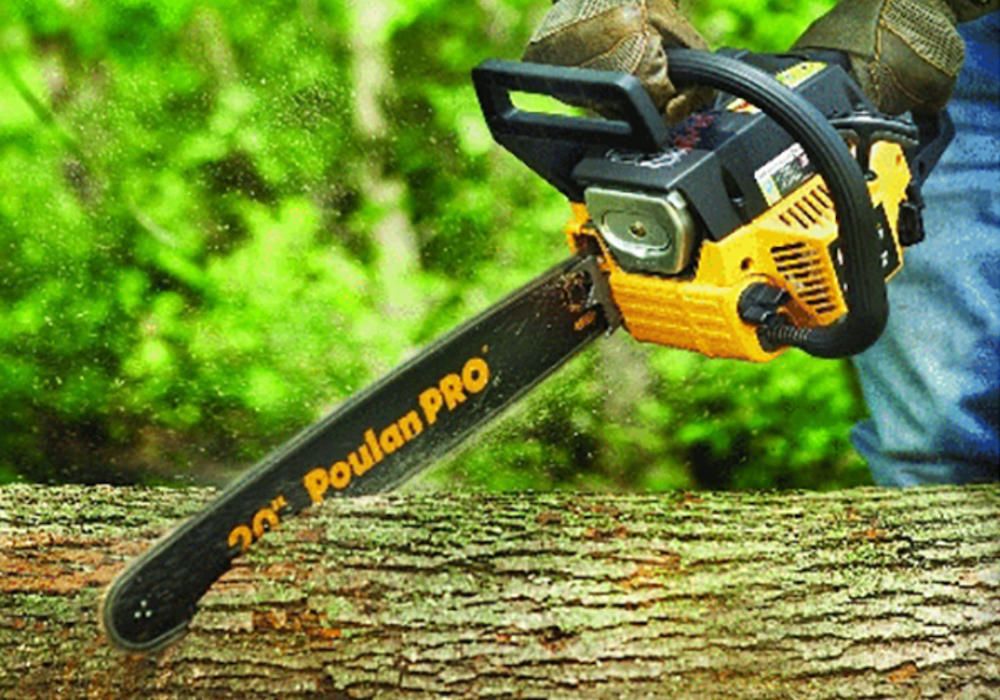 ---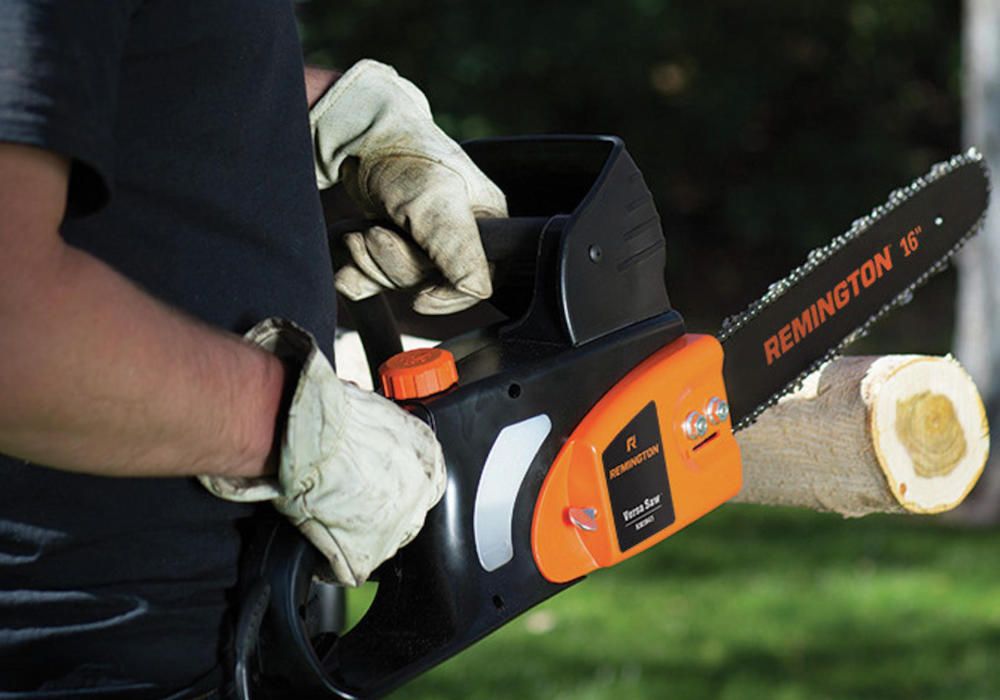 Corded Chain Saws
A corded chain saw needs to be plugged into a power source. With a consistent stream of power, this electric option helps deliver consistent cutting power during any yard task.
Benefits & Uses...
Best for moderate yard work - When you need significant power, a corded device will help you tackle small and medium jobs. Just make sure the project is near an outlet or to use a proper outdoor extension cord.


More consistent power - Unlike gas or cordless models that can run out of fuel or battery, corded varities receive long-term and steady power when plugged in.


Easy starts - Many models use a switch or push button for a simple startup.

Shop all corded chain saws


---
Cordless Chain Saws
A cordless chain saw delivers the portability of a gas model while retaining the eco-friendliness of a corded saw. This option is typically powered using a battery.
Benefits & Uses...
Reduced noise - Since most gas models and some corded chain saws can be loud, this option is ideal when you're looking to keep the noise down while working.


Enhanced maneuverability - A cordless model is easy to operate because of its lightweight design, and it doesn't have a cord that can sometimes get in the way.


Shop all cordless chain saws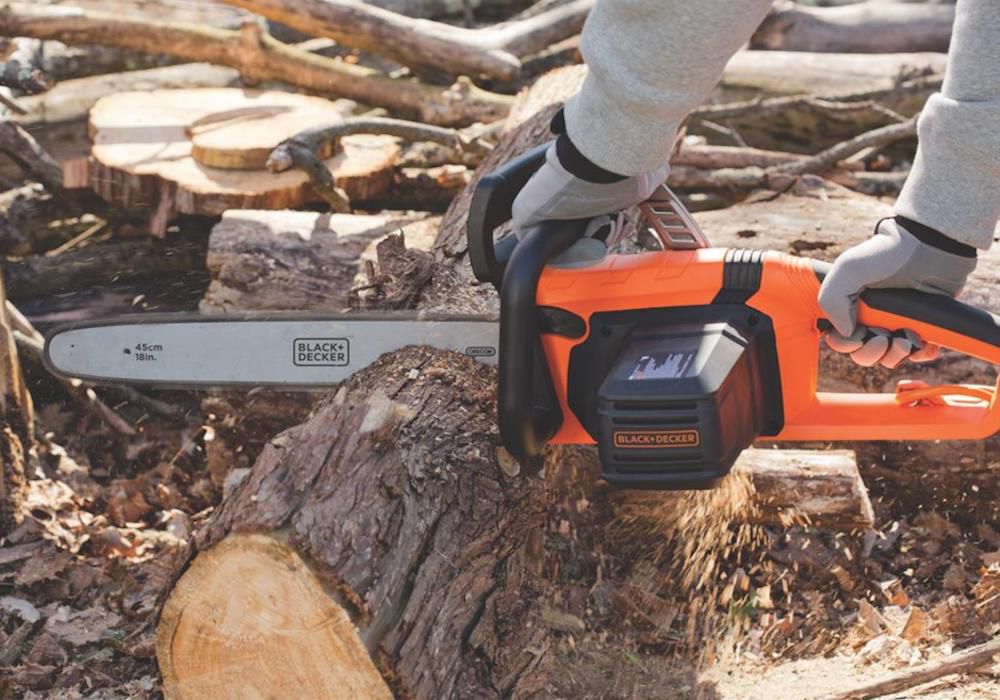 ---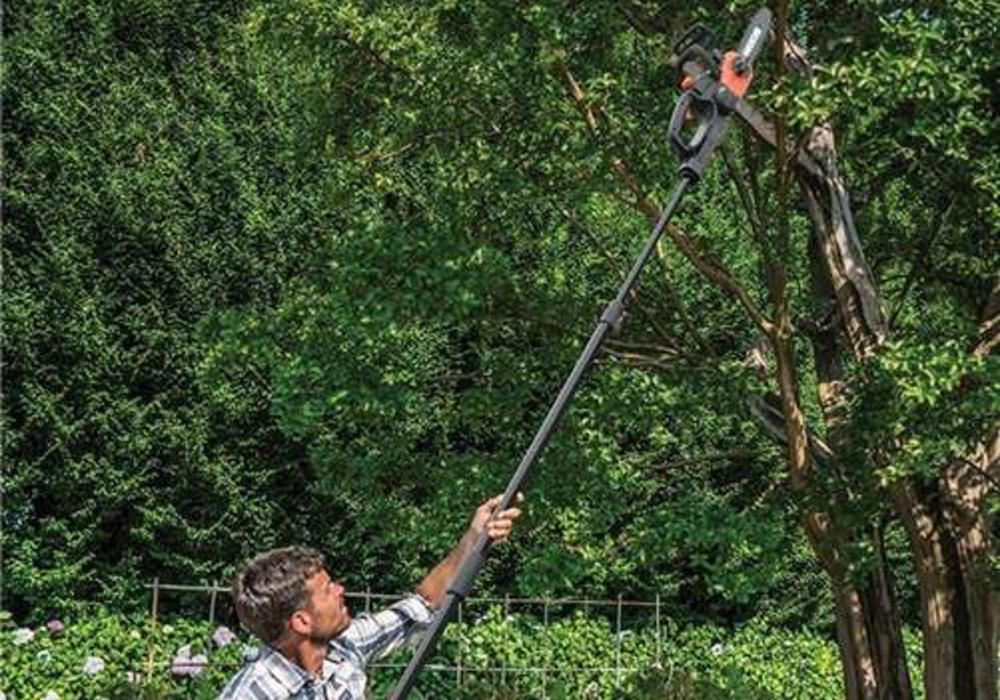 Pole Saws
A pole saw is a long pole with a chain saw blade at the top. This tool allows you to trim branches on tall trees that are hard or impossible to reach.
Benefits & Uses...
Ideal for pruning - If you need to prune unkempt hedge or tree branches that are tall or hard to access, a pole saw gives you that extra reach.


Safe options for tall trees - Instead of pulling out the ladder to access tall trees, this device allows you to safely cut at ground level.

Shop all pole saws


---
Conveniences
Interchangeable chains - Some high-grade models use interchangeable chain blades to handle a wider range of projects.


Automatic oiler - An automatic oiler improves performance and prevents overheating by lubricating the chain while in use.


Tool-less chain adjuster - A tool-less chain adjuster allows you to easily adjust the chain bar's tension.


Spring starter - A spring-starting cord helps eliminate excessive pulling during startup.


Air filtering - An air cleaning system keeps large saw dust particles from reaching the air filter, which cuts down on filter maintenance and improves performance.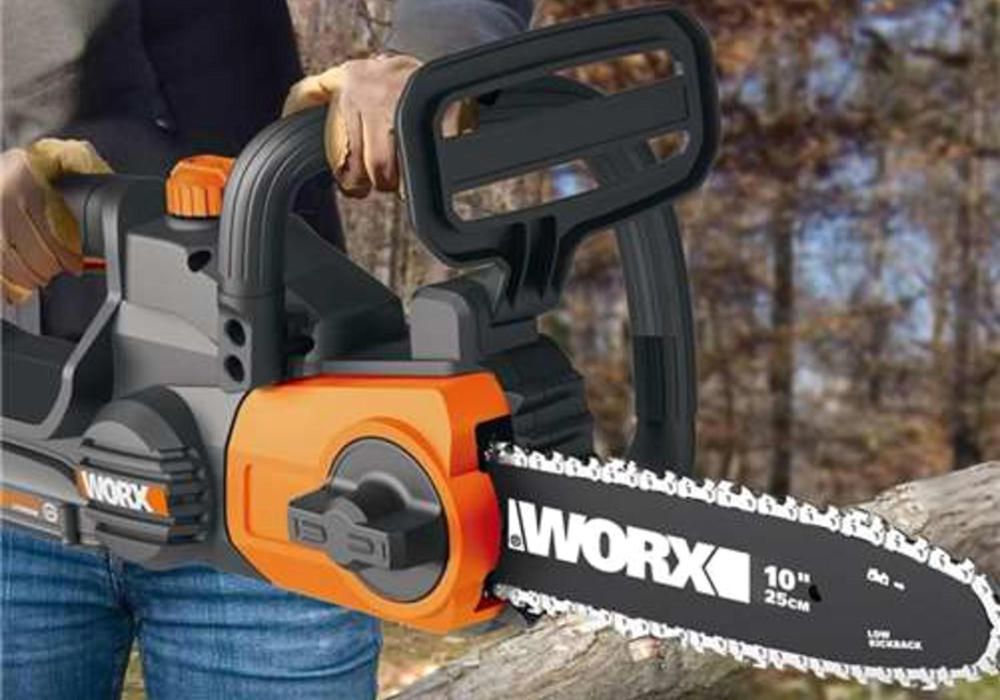 Safety Options
Reduced vibration - The reduced vibration feature provides a manageable grip while cutting wood for a long period of time.


Low kickback - A low-kickback chain helps prevent excess motion during deep cuts.


Chain brakes - The chain brake stops a chain saw when a sudden movement occurs on the front hand guard.
---
---
---