Our 10 Best Push Mowers for 2019 - Sears
Our 10 Best Push Lawn Mowers for 2019



Mowing the lawn has come a long from the old reel mowers your grandpa used. With cutting-edge technology and more power, cutting the grass has never been easier. Make mowing simple this year with one of our best lawn mowers for 2018.

Craftsman 163cc Front-Wheel
Drive Push Mower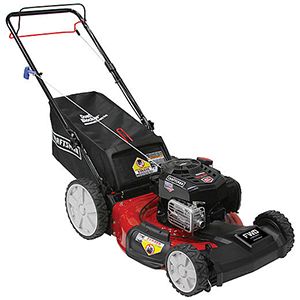 With Smooth Start Plus, a Just Check and Add™ oil sytem and propelled front-wheel drive, mowing is a breeze with this workhorse. Plus, the 21" cutting width will let you cover more ground in less passes.
Craftsman 196CC Four-Wheel
Drive 3-in-1 Push Mower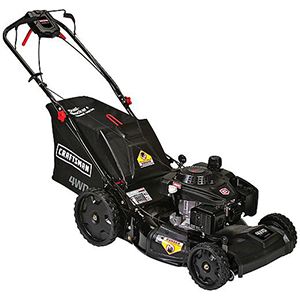 Choose from front, rear and four wheel drive modes to conquer any terrain with ease. Combined with AutoChoke for easy starting and deck wash out for simple cleaning, this mower is always ready to go.
Craftsman 160cc Honda Engine
Rear-Wheel Drive Push Mower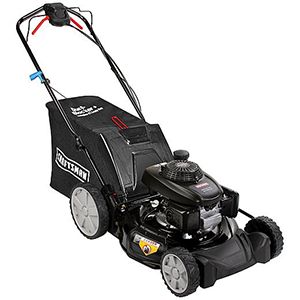 Featuring a reliable Honda engine, this mower is the perfect mix of power and lawn cutting precision. The high-rear wheels and variable speed control allow you to tackle any terrain in your way.
---
Craftsman Briggs & Stratton
Engine 3-in-1 Push Mower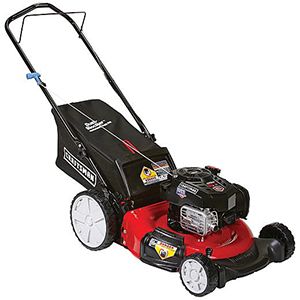 Combining the Just Check & Add, Briggs & Stratton Smooth Start™ and ReadyStart®, this mower is always ready to go. Not to mention the deck wash port that will keep your machine clean and with ample airflow.
Craftsman 60V MAX Cordless
Lawn Mower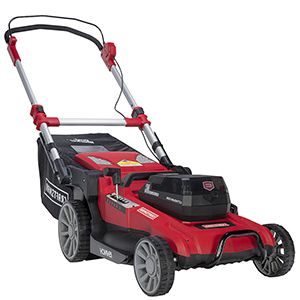 Green thumbs looking to go even greener will love this battery powered lawn mower. The powerful brushless motor will deliver serious cutting power without any gasoline or oil involved.
Craftsman 163cc 3-in-1
Lawn Mower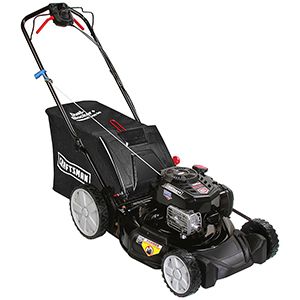 Dual-trigger speed control gives you easy command over your speed as you maneuvar around your lawn. Change up the cutting positions quickly by adjusting the easy-to-use lever.
---
Craftsman 190cc Briggs &
Stratton Lawn Mower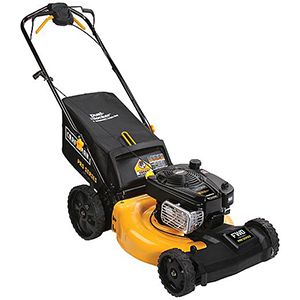 21" cutting deck

8.5 ft.-lbs. of torque

6 cutting positions


Bag & mulch ready
Boasting a powerful engine, this push mower won't flinch in the face of overgrown patches. Combined with a tough mulch blade and variable speed control, you'll have your yard manicured in no time.
Craftsman 163cc Front-Wheel
Drive Lawn Mower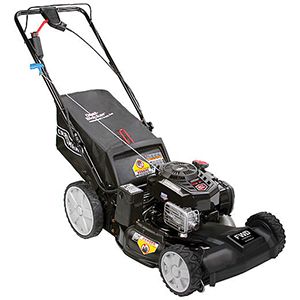 From push-button start to single-lever variable speed control, this push mower is made to make mowing a breeze. Once you're done, connect your hose to the deck wash to quickly clean your machine.
Craftsman 163cc Front-Wheel
Drive Push Mower
If you need to mow at off hours, this machine runs about 60% quieter so you don't wake up the whole neighborhood. The hi-lift bagging blade will increase airflow for more efficient bagging.
---
Craftsman 132cc 2-in-1 Push
Lawn Mower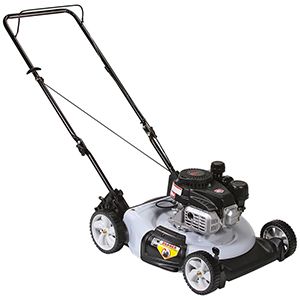 21" cutting deck

Craftsman OHV engine

6 cutting positions


Discharge & mulch ready
2-in-1 functionality allow you to get the cut you want. Plus the 8" rear wheels & 7" front wheels will give you the precise cut you need every time.
---
---
---