How to Get Your Mower Ready for Spring


The smell of fresh flowers and the chirping of birds let you know that spring is on the way. Before you can break out your mower for the first cut of the season, you'll need to make sure that you do some preventative maintenance to get it back in fighting shape. Follow these tips and your mower will roar back to life after its winter slumber.

Clean Your Machine from Top to Bottom
Tip your mower on its side and use the strong setting on your garden hose handle to blast caked on grass and dirt from the underside of the cutting deck. Then turn the mower up again and use a brush and wash cloth to remove dirt, leaves and other debris from the top of the deck.

Check out the Spark Plug
If you're machine's struggling to start or perform, it might be due to a bad spark plug. Clean up the surrounding area before taking out the old spark plug. Replace it with a new one to ensure peak performance all season long.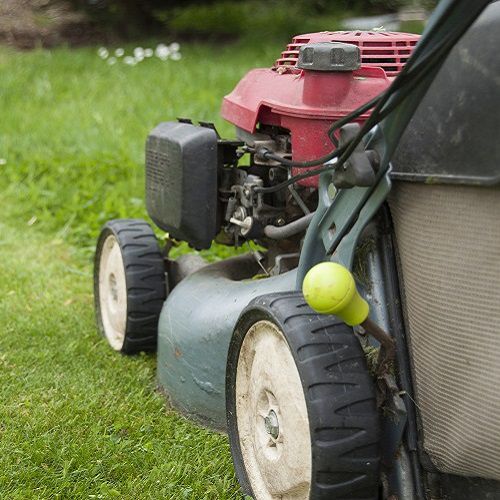 Work on the Engine if Necessary
If you're still noticing problems after the long hibernation, it might be time to do a little maintenance near the engine. Clean or replace the surrounding filters, and see whether or not performance improves. If you still have issues with the engine, it might be time for a new one. Check out the machine's manufacturer guide to choose the right replacement mower engine.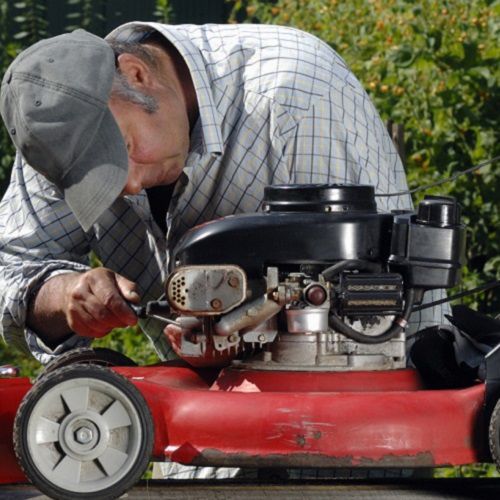 Lubricate Your Mower
Follow your mower's manual to lubricate the wheel bearings and other parts. Without proper lubrication, heat will cause unnecessary damage to sensitive parts on your machine. Once you've lubricated each piece, make sure to remove the excess oil.

Change the Oil and Gasoline
Drain the old oil from the engine and add new lawn mower oil. Old oil with contaminants will not keep the engine lubricated properly, causing damage. If you left gasoline in the tank over the winter, you'll want to drain the old gas and pour in a fresh tankful. Make sure to dispose of these liquids properly.

Learn more about changing your mower's oil

How to Get Your Mower Ready for Spring
---
---
---