4 Things to Consider When Choosing a Lawn Mower
4 Things to Consider When Choosing a Lawn Mower


Keeping al lush lawn is easy with the right garden tools. Whether you're moving into a new home or looking for a much-needed upgrade, a lawn mower is essential for any homeowner. Here are some helpful things to look for when choosing a new lawn mower.

1. Look at Your Lawn
When you have more area to cover, a riding mower or self-propelled model is ideal. A wider cutting width allows you to save time, while mulching equipment can save you the trouble of manually collecting the clippings.
A push mower is a better choice for smaller lawns. However, if you prefer the ease of a tractor, a zero-turn option will help you to mow around bushes, flower beds or trees easily in a confined space. A medium-sized yard will accommodate almost any type of mower.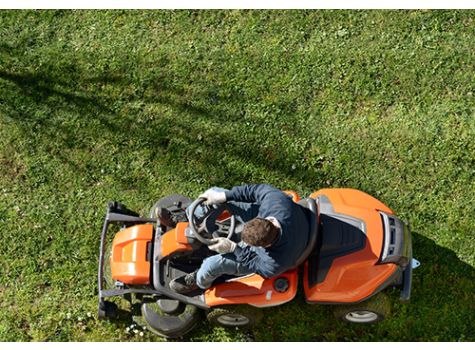 ---
2. Consider the Source
A manual reel mower is extremely versatile and can work on different types of lawns from sloping to curved designs. However, if you'd like something that can handle the bulk of the work, consider a machine that's gas or electric powered. A gas option is best suited for heavy-duty projects and provides exceptional versatility.
If you prefer a greener solution or don't want to deal with regular maintenance, an electric mower might be better. While a corded mower can restrict range, a cordless model allows you to roam across large areas.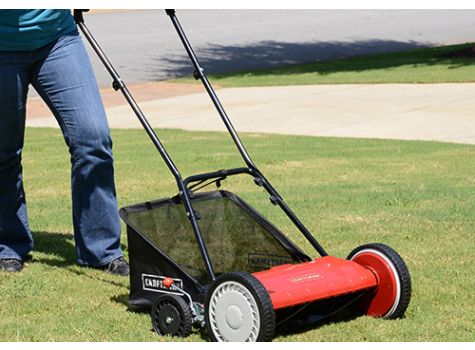 ---
3. Bag or Mulch?
Many mowers are equipped with bags that collect grass clippings, which help to avoid a mess. However, if you're looking for a natural way to fertilize your soil, consider options with mulching capability.
The more basic models discharge clippings back onto the lawn. Excess pieces have to be manually cleared and taken to a compost pit or placed in a waste bag for disposal.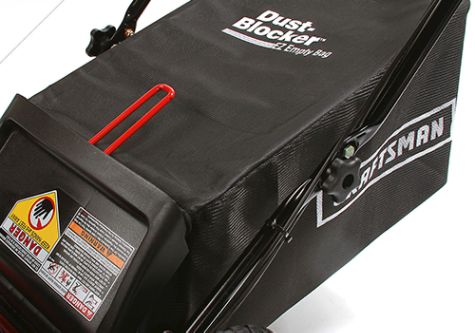 ---
4. Safety First
Always make sure your mower is equipped with a blade-shutoff switch and deadman control. Both settings stop the blade from moving when you walk away from the handle. For manually controlled machines, it's important that the rope start is located within 24 inches of the handle unless there's a 360° foot shield around the body of the mower.



Shop our best lawn mowers of the season here.

---
---
---