A Beginner's Guide to Buying a Pressure Washer
A Beginner's Guide to Buying a Pressure Washer



When it's time to spruce up your property during the spring and summer, a pressure washer can clean anything from aluminum siding and vinyl fencing to a deck and driveway. There is a wide variety of power washers available for home improvement projects or commercial-grade jobs. Here are some important factors to consider before buying a pressure washer.

Electric Pressure Washers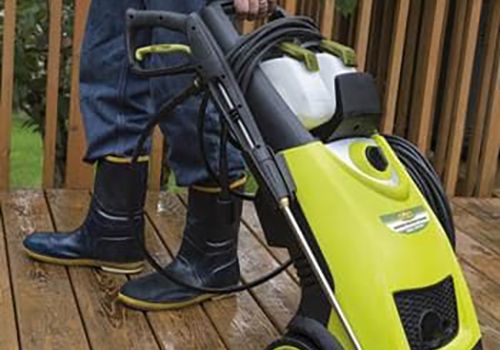 Basic cleaning - An electric pressure washer can tackle many tasks, such as cleaning a garage floor, fences, sidewalks or siding.


Preparation before staining/painting - Scraping off a layer of peeling paint or washed-out stain is simple with an electric power washer. This device can leave a wooden shed or deck completely bare before you apply primer or stain.


Washing your vehicle - An electric power washer provides enough power to wash your car in the driveway. This can help remove dirt and debris from the paint.
shop all electric pressure washers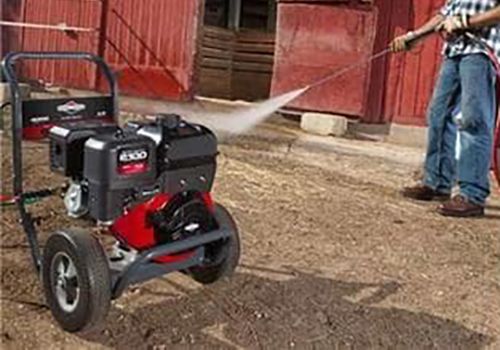 Cleaning gutters - When you need to clean leaves or mold from the gutters or downspouts, an electric unit doesn't always provide the required power. A gas pressure washer is able to complete these types of medium and heavy duty projects.


Portability - Not all tasks are close to an electrical outlet, and that makes a gas-powered pressure washer a major asset. This unit is ideal for professionals who conduct light home improvement projects or cleanings.
shop all gas pressure washers
Industrial Pressure Washers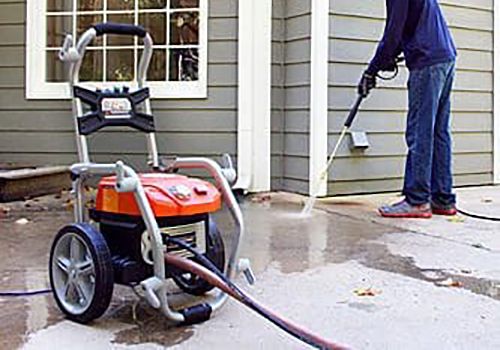 Professional contractors - If you're contracted to clean off industrial buildings, concrete facades and large walkways, a commercial-grade pressure washer has plenty of power to get the job done. This unit is ideal for washing anything from simple dirt spots to slimy algae.


Hot-water applications - When cleaning garages, animal cages or areas with heavy grease and oil, it's important to sanitize these areas with some hot water. Unlike a standard model, an industrial pressure washer can provide heated sprays.
shop all industrial pressure washers
---
Gallons per minute (GPM) - GPM indicates the rate of water flow from the device. The higher the water flow rate, the faster your machine will work.


PSI - This measures the water pressure a power washer yields. The higher the PSI, the more power your device yields. Standard home washers range from 1,300-3,000 PSI, while commercial-grade models typically produce higher than 3,000 PSI.


Cold water - Models that use cold water work well with removing dirt from different surface.


Hot water - Power washers that use hot water help you clean grease or oil stains with ease.


Portable options - Options featuring wheels and handles make it easy to maneuver your machine around the yard or carry it from job site to job site.


Aftermarket accessories - If you need to tackle multiple cleaning projects, brushes, surface cleaners and extension hoses always come in handy.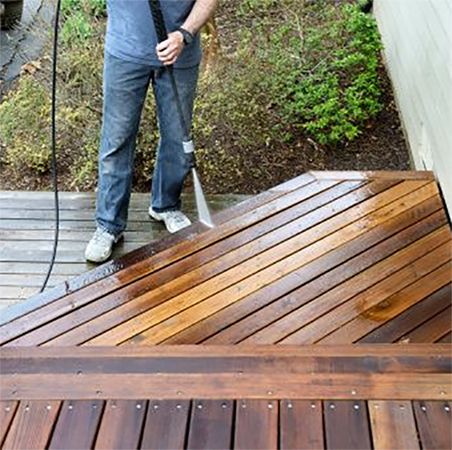 ---
---
---