A Beginner's Guide to Buying a Riding Mower or Tractor
A Beginner's Guide to Buying a Riding Mower or Tractor

While a large lawn can give your property a clean and spacious look, it can be hard to maintain. Instead of tiring yourself out with an old-fashioned push mower, consider buying a riding mower or lawn tractor to help cut down on time and energy. Let's take a look at the different types and find the perfect model for your yard.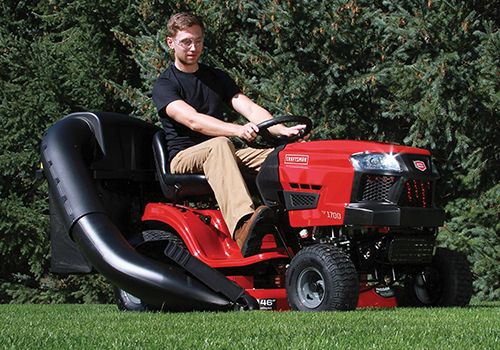 Cutting large lawns - If you live on a large property, cutting grass is nearly impossible to do with a push mower. A lawn tractor allows you to save time and energy while maintaining your front and backyard.
Consumers on a tight budget - This model is typically a more affordable option than garden and zero-turn tractors.
Shop all lawn tractors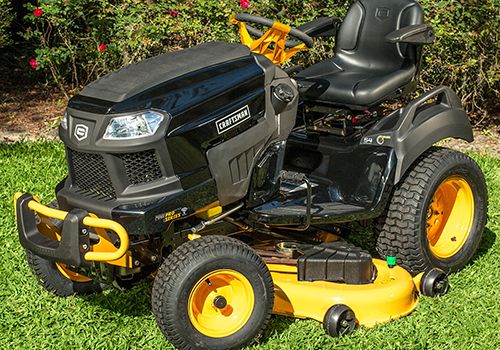 Tough terrain - A garden tractor is heavier and has larger wheels than other models of riding mower, making it ideal for handling terrain with steep areas and hills. Is can also tackle different lengths and grades of grass.
Handling multiple gardening projects - This machine provides versatility to not only cut grass but also to till and mulch a garden.
Shop all garden tractors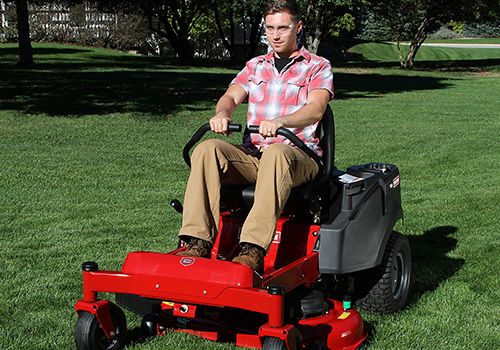 Making precise cuts - The precise turn radius of a zero-turn tractor can make detailed cuts around various objects in your yard, including trees, flowerbeds and other landscaping.
Professional landscaping - If you cut grass on a daily basis, this type of riding mower creates accurate cuts to give your clients' lawns a pristine look.
Shop all zero-turn riding mowers
---

Essential Settings
Cutting deck - The cutting deck is the key difference between a riding mower and lawn tractor. A riding mower's deck is mounted in the front, while a tractor has one mounted in the middle. If your machine has a wider deck, it means you can cut more space in just one pass.
Transmission - While there are manual models available, many options are available in automatic transmission for easy operation.
Extra conveniences - Lawn tractors can come with various conveniences, including adjustable high-back seats, cushioned steering wheels and cup holders.
Multi-functionality - Most riding mowers have pushing and pulling capabilities, which allow you to mow, till, dethatch grass and plow snow.
---
---
---